Assistant Director David M. Smith,
Office of Investigations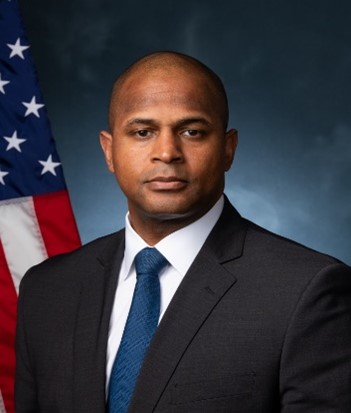 David M. Smith is a senior executive and special agent currently serving as the 28th assistant director of the Office of Investigations, where he leads the agency's global investigative mission, comprising 161 offices and over 3,000 employees. 

With more than 20 years of public service experience, Mr. Smith began his career in 2001 as a special agent assigned to the San Francisco Field Office. He subsequently served on the Presidential Protective Division, followed by a highly competitive assignment in the special projects section of the Office of Investigations. In 2014, Mr. Smith was promoted to Assistant to the Special Agent in Charge of the Los Angeles Field Office, where he directed numerous protective visits and criminal investigations. While in this supervisory role, at one of the largest and most dynamic Secret Service field offices, he was concurrently selected to be a shift leader for the candidate nominee operation section within the Dignitary Protective Division.  As a shift leader, Mr. Smith was responsible for overseeing and coordinating the protection of a leading Presidential candidate during the 2016 Presidential campaign. In 2016, Mr. Smith was selected by the Office of Professional Responsibility for the role of assistant inspector within the Inspection Division.
Following his tenure in the Inspection Division, Mr. Smith held numerous supervisory assignments at U.S. Secret Service headquarters including; Special Agent in Charge (SAIC) of Safety, Health, and Environmental Programs Division, the Senior Executive Service (SES) position of SAIC of the Criminal Investigative Division, and SES position of Deputy Assistant Director within the Office of Investigations.

A native of Miami, Florida with roots in Georgia, Mr. Smith earned a Bachelor of Science in Criminal Justice and a Master of Public Administration degrees from the University of Central Florida.