Assistant Director Gloria R. Armstrong
Office of Professional Responsibility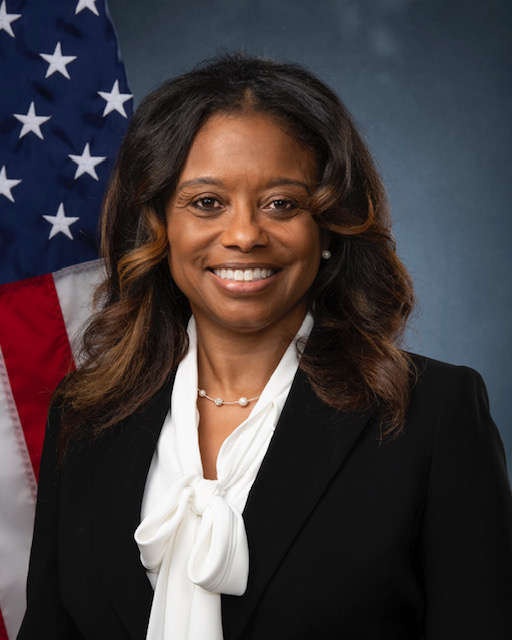 Gloria R. Armstrong was appointed assistant director of the Office of Professional Responsibility on May 25, 2021. Ms. Armstrong is a senior executive and federal law enforcement special agent with 26 years of experience with the U.S. Secret Service. During her career, Ms. Armstrong has risen through the ranks, having begun her Secret Service career in 1995 as a special agent assigned to the Los Angeles Field Office. 
As assistant director, Ms. Armstrong oversees integrity investigations, mission assurance inquiries, and compliance inspection, ensuring enterprise-wide increased accountability, stewardship, compliance while assisting the agency's leadership in managing missions in a collaborative, transparent manner.  
In September 2020, she assumed the position as the Deputy Assistant Director/Chief Integrity Officer in the Office of Integrity, where she was the deciding official for all disciplinary and adverse actions involving employees, ensuring processes and procedures were followed, executed and consistent with federal law and regulations.
In April 2019, Ms. Armstrong's initial appointment to the Senior Executive Service (SES) as a Deputy Assistant Director was in the Office of Professional Responsibility.  She was responsible for managing and overseeing integrity and mission assurance investigations, external audits and reporting, and served as the Insider Threat Official overseeing the agency's Insider Threat Program.
Prior to this position, she was the special agent in charge in the Office of Human Resources, where she had management and decisional authority in three directorate-level areas:  Financial Resources, Operations and Special Projects.  She ensured the timely execution of the directorate's $48 million financial resources across eight divisions and two programs, and oversaw operational staffing and logistics, congressional data compilation and analytics, organizational policy/program implementation, and vendor service contracts.  
Ms. Armstrong held multiple management positions as an Assistant Special Agent in Charge at the James J. Rowley Training Center, initially managing the Academic Process Branch where she provided oversight of academic and technical training, as well as curriculum development and accreditation. Ms. Armstrong also oversaw the Facilities Branch where she managed and executed a $3.9M budget consisting of service contracts for grounds and facilities maintenance of the 500 acre campus.  As a first line supervisor she served in the Protective Intelligence & Assessment Division and the Miami Field Office.  Previously, as an emerging leader, she was assigned to the Intelligence Division and as an instructor at the training academy.
Ms. Armstrong holds a Master of Arts Degree in Criminal Justice Administration from Clark Atlanta University and an undergraduate Bachelor of Arts dual degree in Law & Society and Sociology from University of California, Santa Barbara. Additionally, she is an Executive Coach and an SES mentor with the U.S. Secret Service.