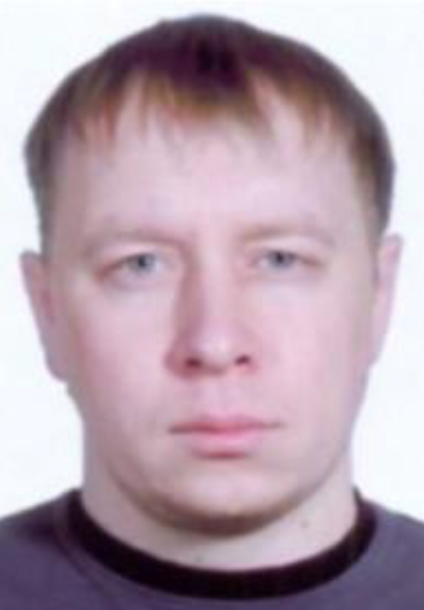 ALIASES: Alexsey Viktorovich Biluchenko, Aleksey Serggevich Ivanov, A.S. Ivanov, Aлексей Bикторович Билюченко, Алексей Сергеевич Иванов, "admin"
DOB: February 12, 1980
NATIONALITY: Russia
CITIZENSHIP: Russia
HEIGHT: N/A
WEIGHT: N/A
HAIR COLOR: Brown
EYE COLOR: Brown
U.S. SECRET SERVICE FIELD OFFICE: San Francisco 
CASE SUMMARY
According to court documents unsealed in the Northern District of California on June 7, 2023, Aleksey Bilyuchenko allegedly worked with Alexander Vinnik and others to operate the BTC-e exchange from 2011 until it was shut down by law enforcement in July 2017. During that time period, BTC-e was one of the world's largest cryptocurrency exchanges and was one of the primary ways by which cybercriminals around the world transferred, laundered, and stored the criminal proceeds of their illegal activities.
BTC-e served over one million users worldwide, moving millions of bitcoin worth of deposits and withdrawals, and processing billions of dollars' worth of transactions. BTC-e received criminal proceeds of numerous computer intrusions and hacking incidents, ransomware events, identity theft schemes, corrupt public officials, and narcotics distribution rings.
Bilyuchenko is charged with money laundering conspiracy and operating an unlicensed money services business.
The prosecution is being handled by the U.S. Department of Justice Criminal Division's Computer Crime and Intellectual Property Section and the U.S. Attorney's Office for the North District of California.
Relevant Links
The charges and allegations contained in the indictment are merely accusations, and the defendant is presumed innocent unless and until proven guilty.
If you have information regarding this individual, please contact the U.S. Secret Service at MostWanted@usss.dhs.gov.