U.S. Department of Homeland Security
UNITED STATES SECRET SERVICE
U.S. Department of Homeland Security
UNITED STATES SECRET SERVICE
Message from the Director
This report highlights a remarkable year of historic achievement for the women and men of the Secret Service. United in our determination to carry out our integrated mission of protection and investigation, we did so with the practiced perfection for which our agency is known throughout the world.
Every day, our agency is entrusted with protecting key leaders, locations, and events. In FY 2022, we continued executing our protective responsibilities with 100% incident-free protection while planning, coordinating, and implementing two National Special Security Events, the State of the Union and the 77th United Nations General Assembly.
This year the Uniformed Division celebrated its 100th anniversary. This diverse team of highly trained professionals protect key locations in the nation's capital and travel across the world to secure facilities for U.S. Secret Service protectees. In FY 2022, that included 4,867 protectee visits.
Secret Service special agents and criminal analysts also protected the integrity of the U.S. financial system from a broad range of fraud, network intrusions, and other cyber-enabled attacks. This past year, Secret Service employees across the globe prevented more than $2.6 billion in cyber financial crime losses and seized more than $41.5 million in counterfeit currency. These achievements are only possible thanks to innovative training, cutting-edge technologies, and robust investigative partnerships. Specifically, collaboration with our partnership resulted in the return of $286 million in fraudulently obtained Economic Injury Disaster Loans to the Small Business Administration, which will ultimately be returned to the most vulnerable Americans.
To maintain our standing as one of the world's preeminent law enforcement organizations, the Secret Service fosters a culture of world-class training and ongoing professional development for all employees. Our agency's success would not be possible without a cadre of mission support professionals who conducted business processes, secured proper resources, hired new employees, and ensured a safe working environment throughout the year.
Our workforce diversity is critical to tackling the unique challenges of our integrated mission and to maintaining the strength and stability of the legacy we've been building since 1865. As we build on our successes, we honor the past by leveraging the collective knowledge and experiences of those who came before us, respect the present by recognizing the hard work and sacrifices of those currently serving, and build on our storied past by promoting positive change through innovation and ingenuity.
As guardians of the world's most enduring democracy, we have an obligation that is centuries in the making. The great philosopher Plato once said, "It does not matter if the cobblers and masons fail to do their jobs well, but if the guardians fail, the democracy will crumble." Our mission is one that cannot fail, and our actions must reflect that reality.
Working together, our presence, our persistence, and our professionalism are vital to the success of this agency, and by extension to the durability of our democracy.
Kimberly Cheatle
DIRECTOR OF THE SECRET SERVICE
Ensure the continuity of government through the protection of our national leaders and National Special Security Events, as well as preserving the integrity of our nation's financial infrastructure.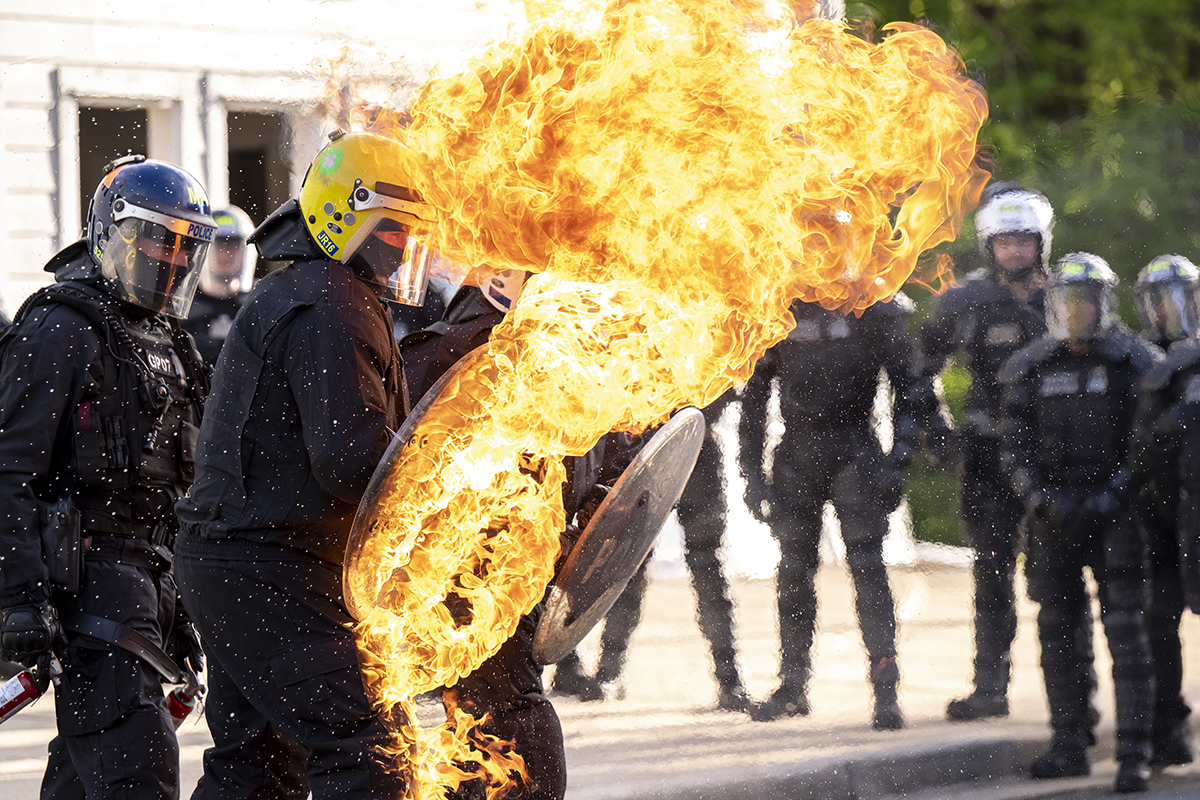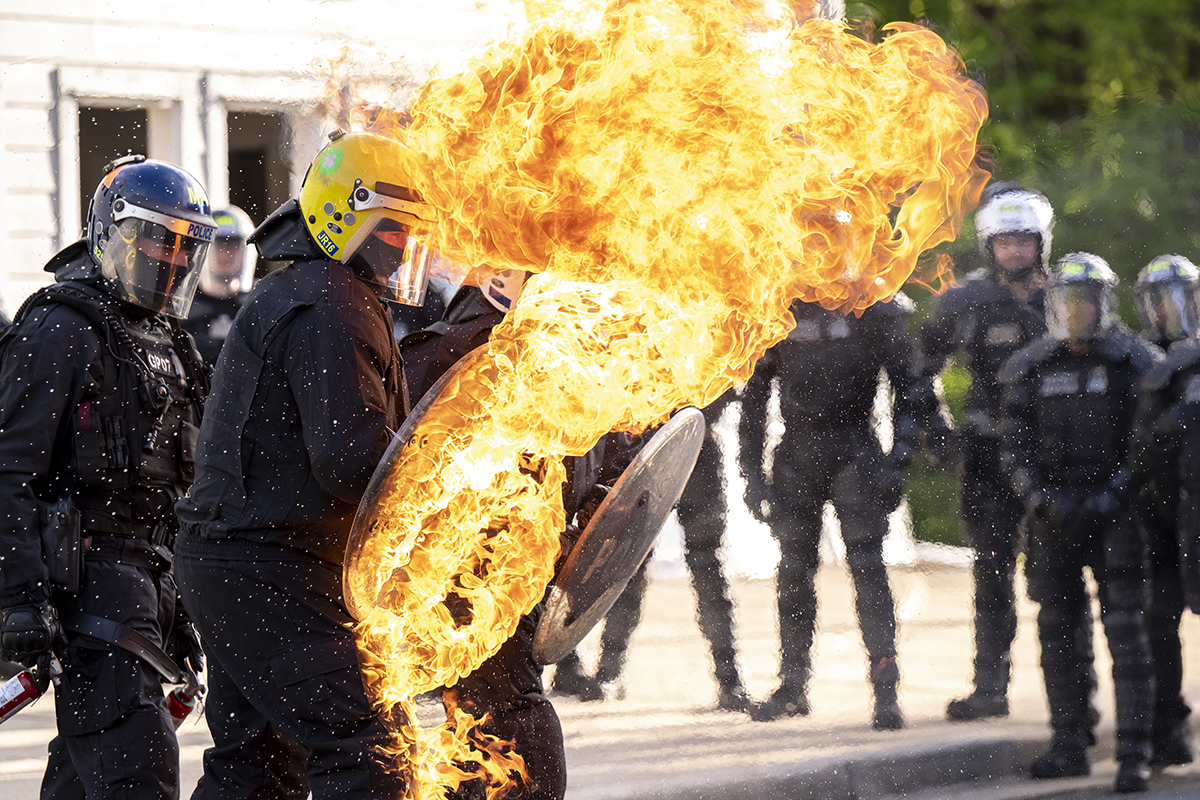 The people of the Secret Service work hard each year to keep our nation's leaders, foreign dignitaries, and other protectees safe as they work and travel around the world. Further, this dedicated workforce protects the nation's economy through cyber and financial crime investigations and related activities.
FY 2022 Year-in-Review
35
protectees in FY 2022
4,867

protectee visits (

1,756

foreign)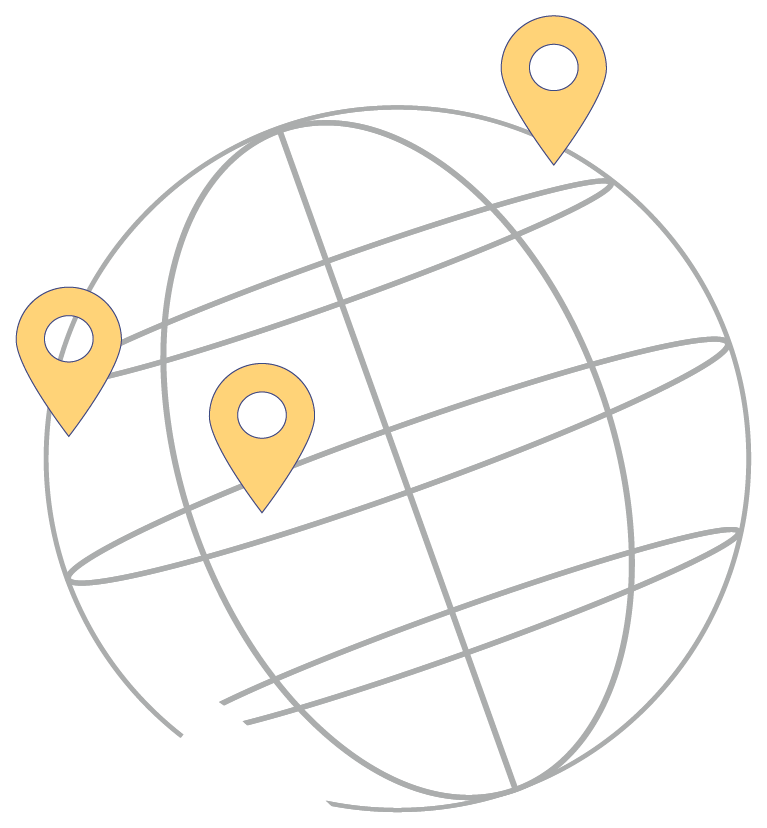 2

National Special Security Events (NSSEs) secured


2

National Special Security Events (NSSEs) secured
5,570

protective intelligence investigations
893

arrests through cyber financial investigations

 
$2.6B

loss prevented through cyber financial investigations

$47M

in Small Business Administration and unemployment insurance funds returned through financial transactions
$214M

illicit assets forfeited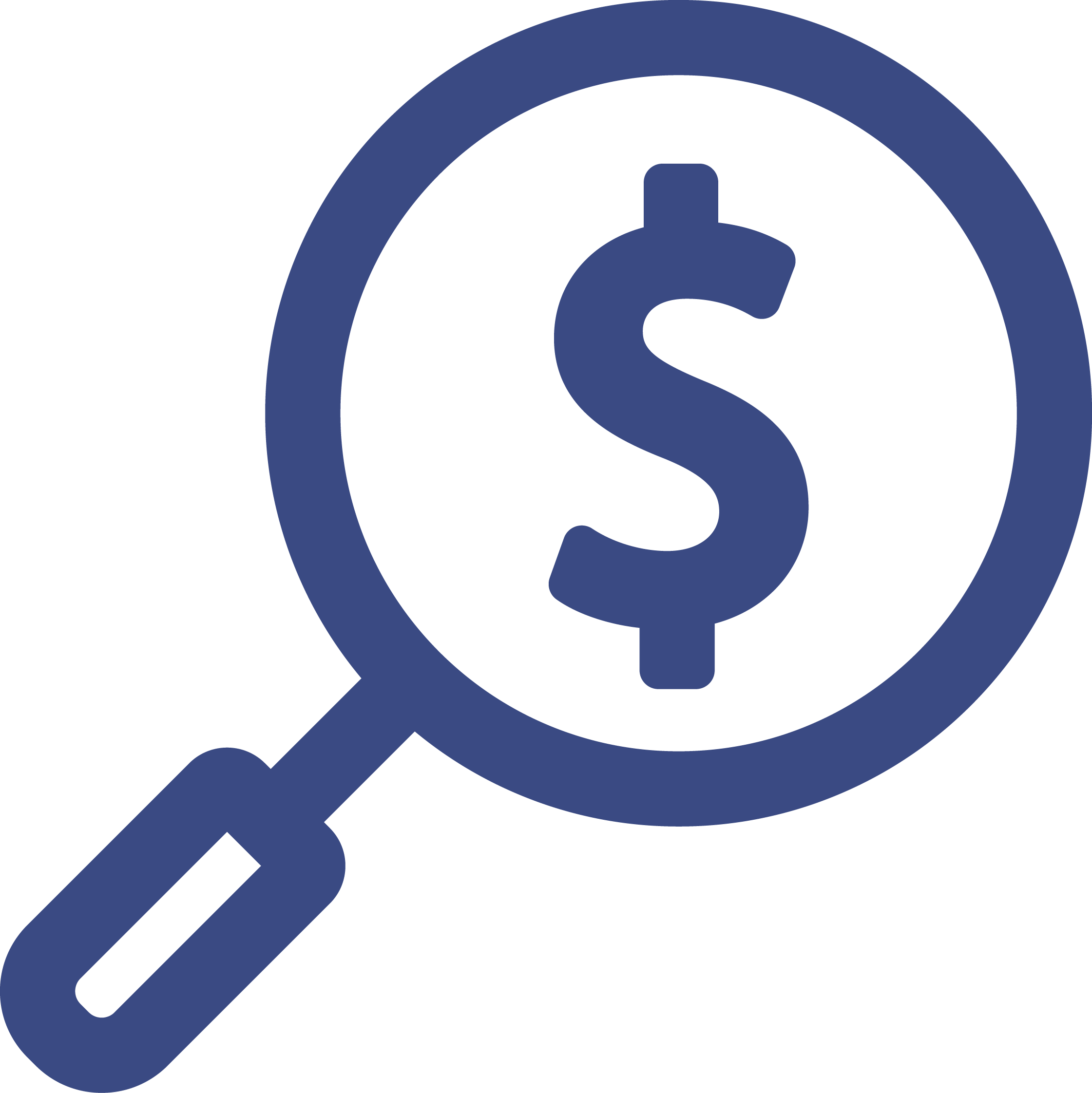 $105.9M

forfeited assets returned to victims

 
869

new Secret Service employees

 
15

Special Agent,

14

Uniformed Division, and

1

Technical Law Enforcement classes graduated
4,318

law enforcement personnel trained at the National Computer Forensics Institute
Timeline
October 21, 2021
Columbia, S.C. Team announced as winner of the National Computer Forensics Institute's "Cyber Games" Competition
January 31, 2022
Alfonso M. Dyson Sr. sworn-in as 21st Chief of the Uniformed Division
March 1, 2022
State of the Union Address (NSSE)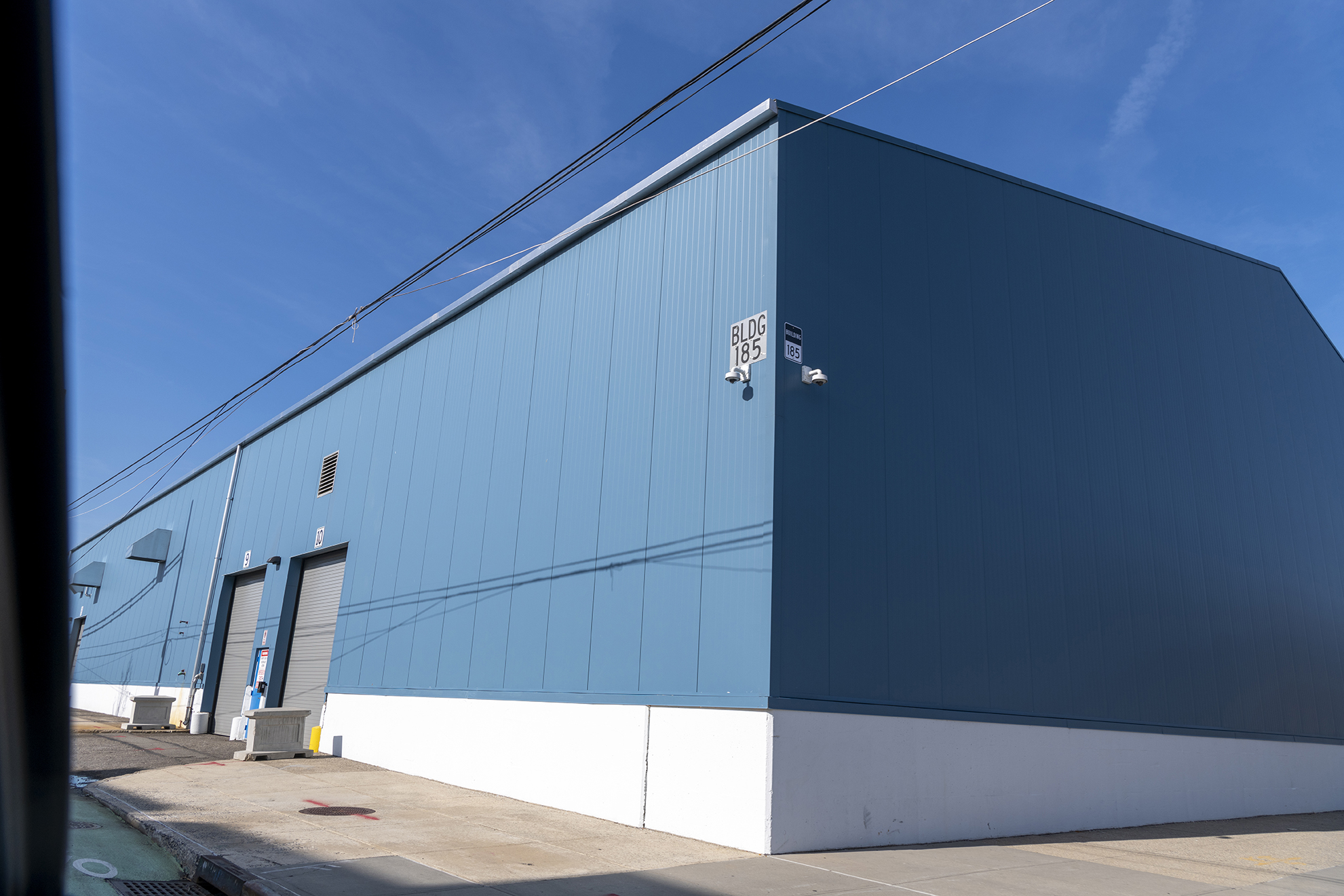 March 14, 2022
Building 185 in New York City reopens
August 26, 2022
Secret Service returns $286M in fraudulently obtained funds to the Small Business Administration
September 14, 2022
100th anniversary of the Uniformed Division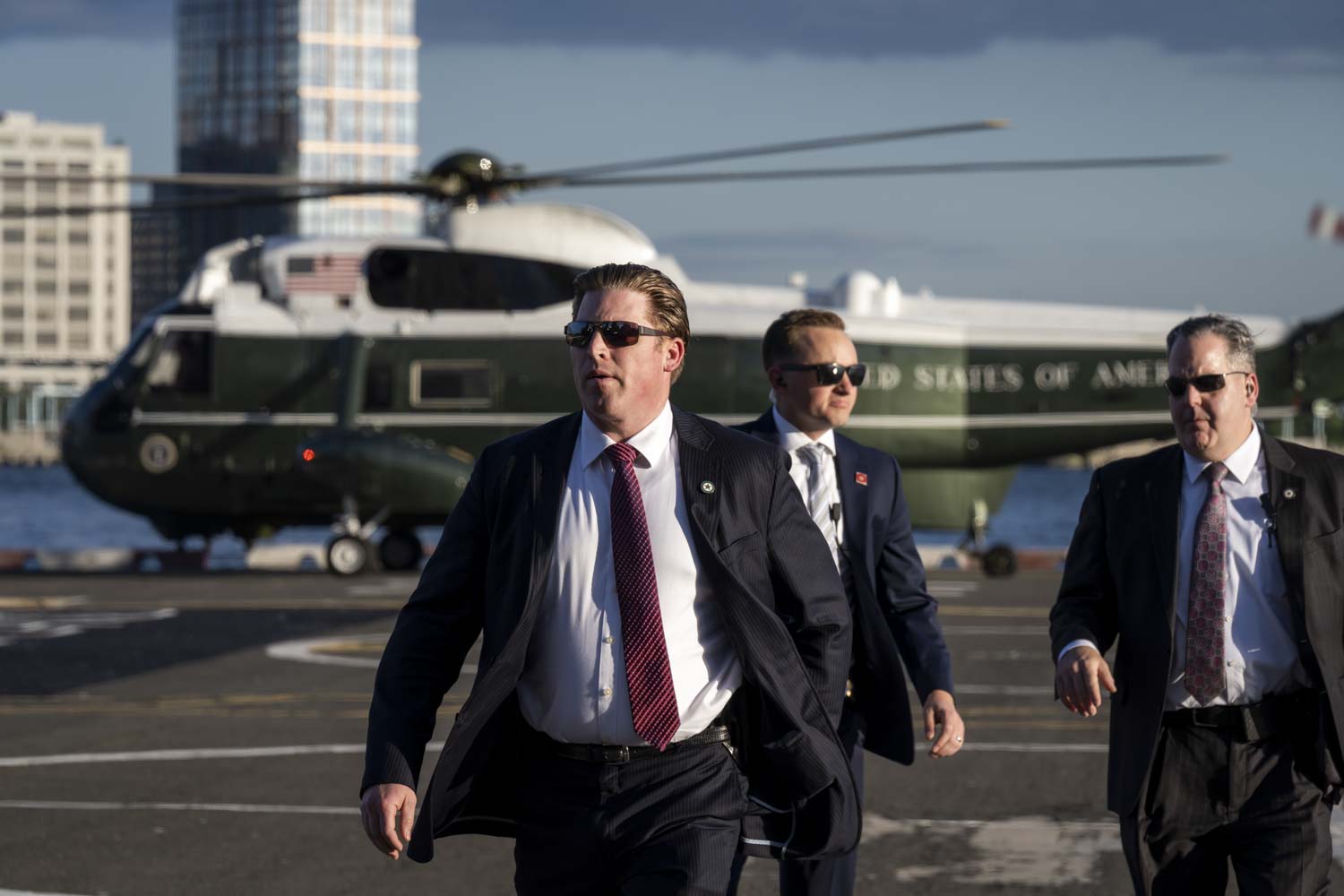 September 18–25, 2022
77th United Nations General Assembly (NSSE)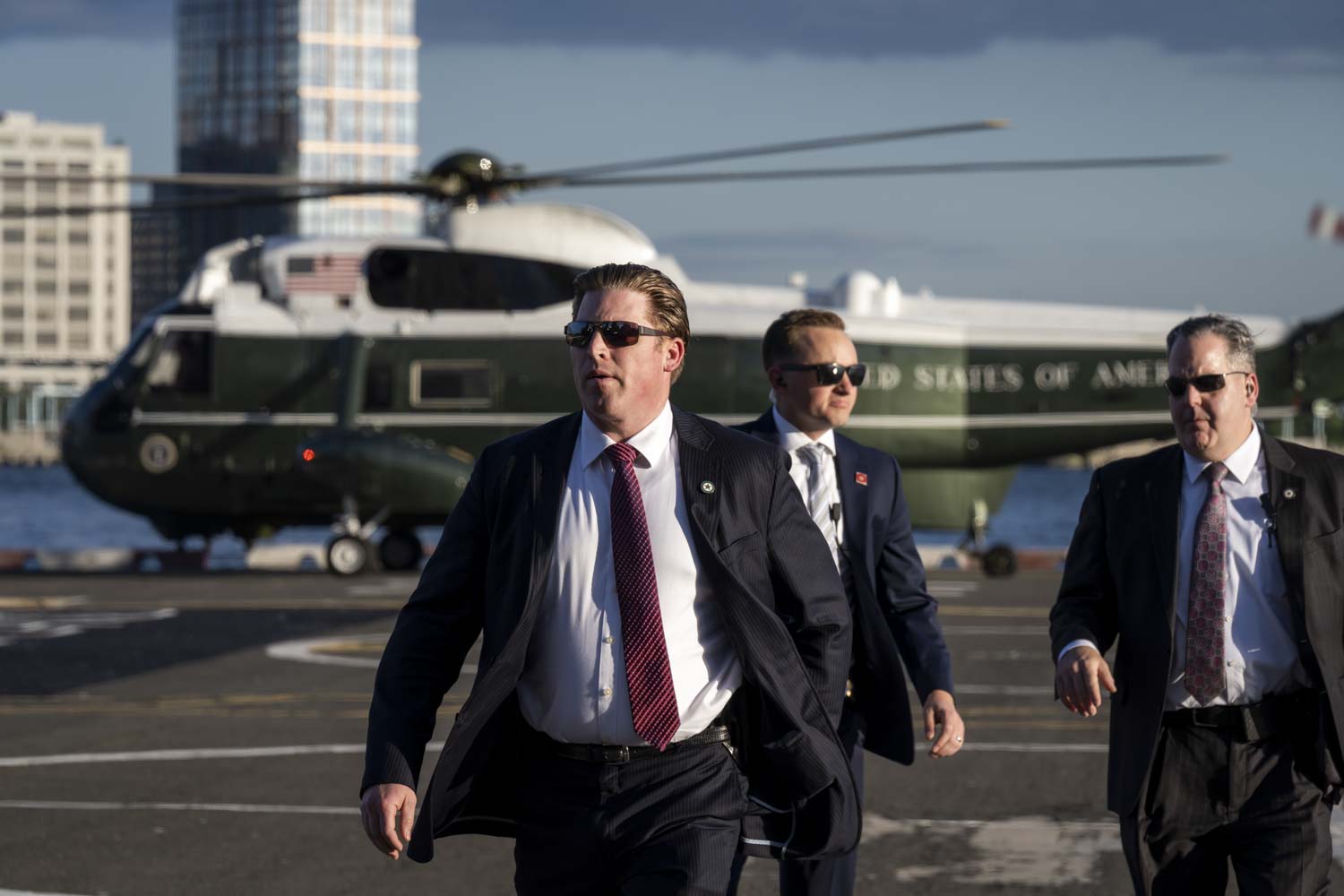 September 28, 2022
Kimberly A. Cheatle sworn-in as 27th Director of the United States Secret Service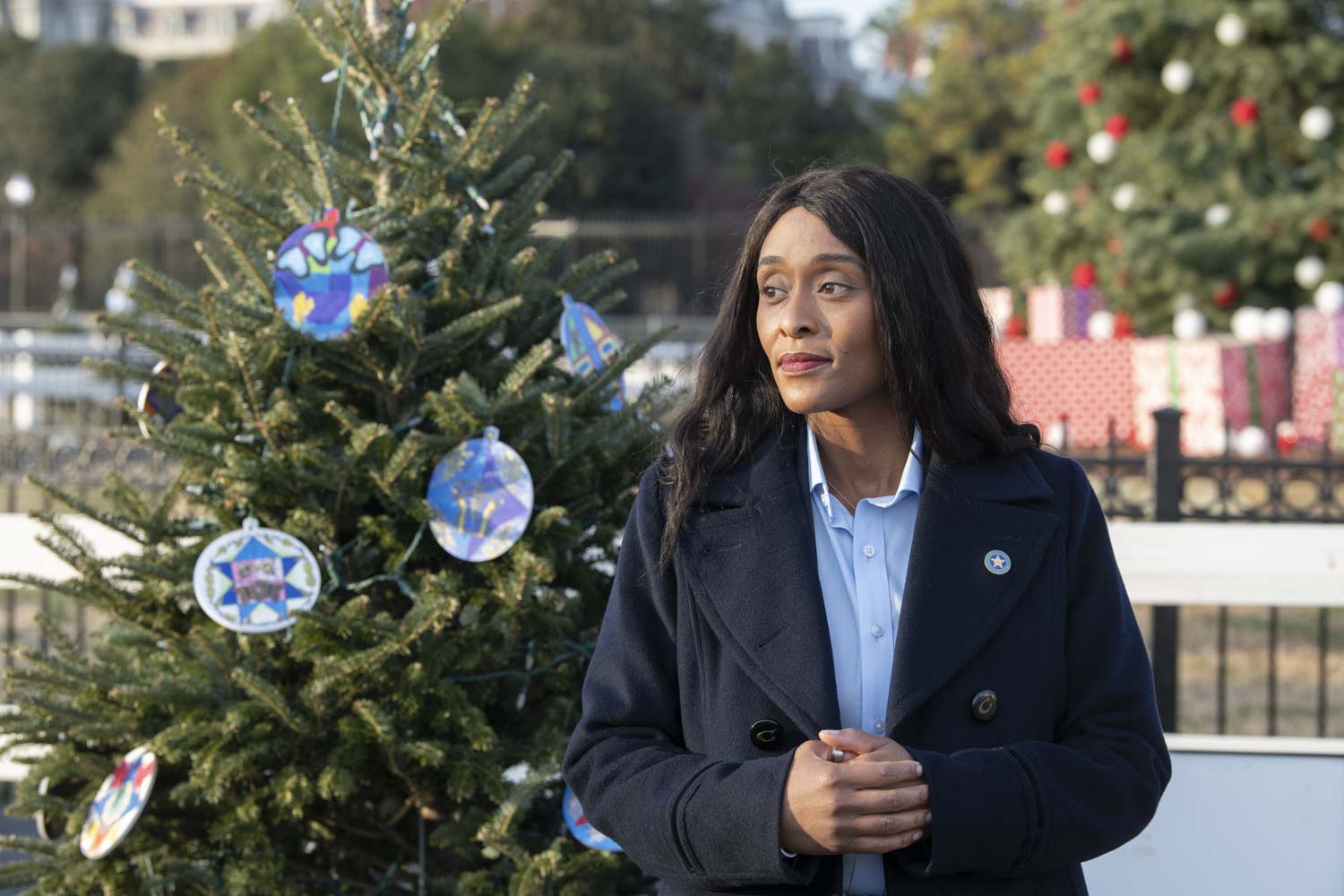 Protective Operations
The safety and security of our nation's leaders are essential for the continuation of our democracy. The Secret Service is honored with this responsibility and executes its mission at an elite level. The Secret Service provides around-the-clock physical protection for the president and vice president of the United States; their families; former presidents and first ladies; several high-level administration officials; and visiting foreign dignitaries.
The Secret Service also provides security for presidential and vice-presidential candidates during campaign years and is responsible for the coordination and security of National Special Security Events (NSSEs). FY 2022 was a high tempo protection year for the Secret Service with three major events: the Summit of the Americas, and two NSSEs including the State of the Union Address and the 77th United Nations General Assembly.
Throughout FY 2022 the Secret Service also provided security to the president's and vice president's trips to Poland, Romania, the Middle East, and the United Kingdom to attend the funeral of Queen Elizabeth II. Day after day, our dedicated personnel work with unwavering commitment in an ever-changing and dynamic environment, to ensure that protective mission requirements are completed.
1909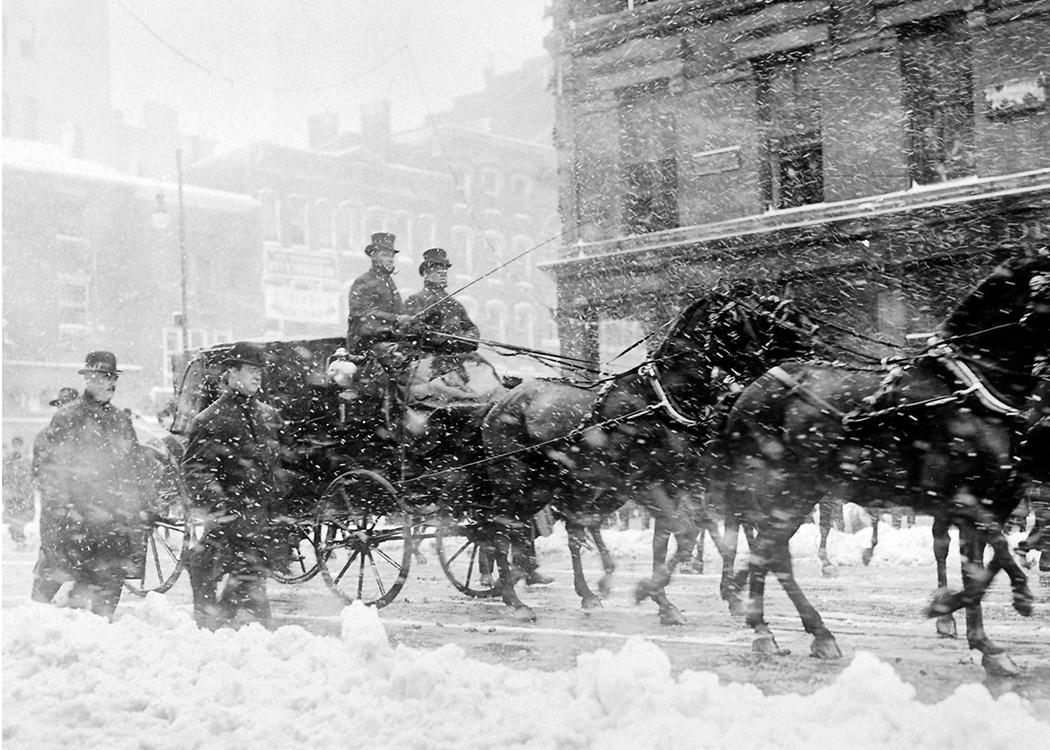 1979
2021
Supported Protective Visits by the Numbers
On a Global Stage: A Legacy of Major Events Protection
NSSEs are events determined to be of national or international significance, and thus present a potential target for malicious actors. The Secret Service has been responsible for the coordination and protection of 71 NSSEs since 1998.

The Secret Service Uniformed Division has protected the White House for a century. As early as 1860, Congress recognized the need for safeguarding the White House and its grounds. At that time, the military, and a small number of personnel from the Washington, D.C. Metropolitan Police Department (MPD), made up the security force. By 1922, the officers assigned to this detail were under the jurisdiction of the superintendent of MPD. While these MPD officers were assigned to provide security at the White House, neither the president nor the Secret Service's Chief (today the "Director") had full control over these officers, though they were held responsible for the protection of the president.
President Warren Harding favored the creation of a separate and distinct police force solely responsible for the security of the White House. On September 14th of that year, the White House Police Force (WHPF) was established at the request of President Harding and became operational October 1, 1922. Salaries, uniforms, revolvers, ammunition, and other equipment were procured with an initial appropriation of $53,870 (around $1 million in today's dollars).
In 1930, President Herbert Hoover realized the importance for the White House Police Force and the Secret Service to join forces, since the latter was responsible for protecting the president. Congress concurred with the president's concept and on May 14, 1930, the integration of the two agencies took place. This merger was a significant one, as up until that time these two security entities acted independently. The outer layer of protection, which incorporated the White House and its grounds, was undertaken by the White House Police Force, while the inner layer of protection, including the physical security of the president, was the responsibility of the Secret Service and its cadre of operatives assigned to the White House Detail.

With its incorporation into the Secret Service, the White House Police Force undertook additional duties. Congress mandated the White House Police Force should be responsible for protecting foreign diplomatic missions and embassies throughout Washington, D.C. That legislation passed in March 1970 and the White House Police Force became the Executive Protective Service (EPS). In 1974, when Congress authorized the protection of the vice president's immediate family, the EPS gained another responsibility: protecting the vice president's residence at the Naval Observatory. On November 15, 1977, President Jimmy Carter signed legislation changing the name from Executive Protective Service to the United States Secret Service Uniformed Division.
Today, the various components of the Uniformed Division are involved in or work with the Special Operations Division, the Protective Intelligence and Assessment Division, the Counter Surveillance Division, the Presidential Protective Division, the Vice-Presidential Protective Division, and the Technical Security Division, along with assistance from valued law enforcement partners in the MPD and the U.S. Park Police, to ensure an intricate multi-layered and coordinated effort of protection and safety.
1975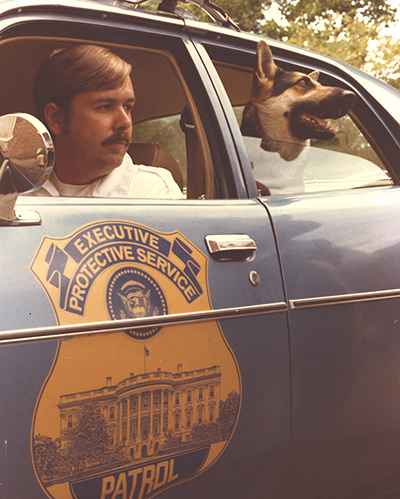 1985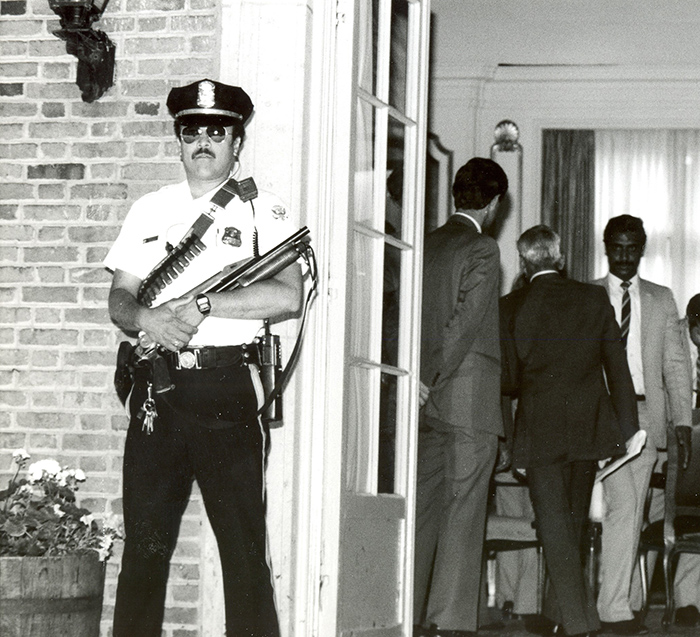 1970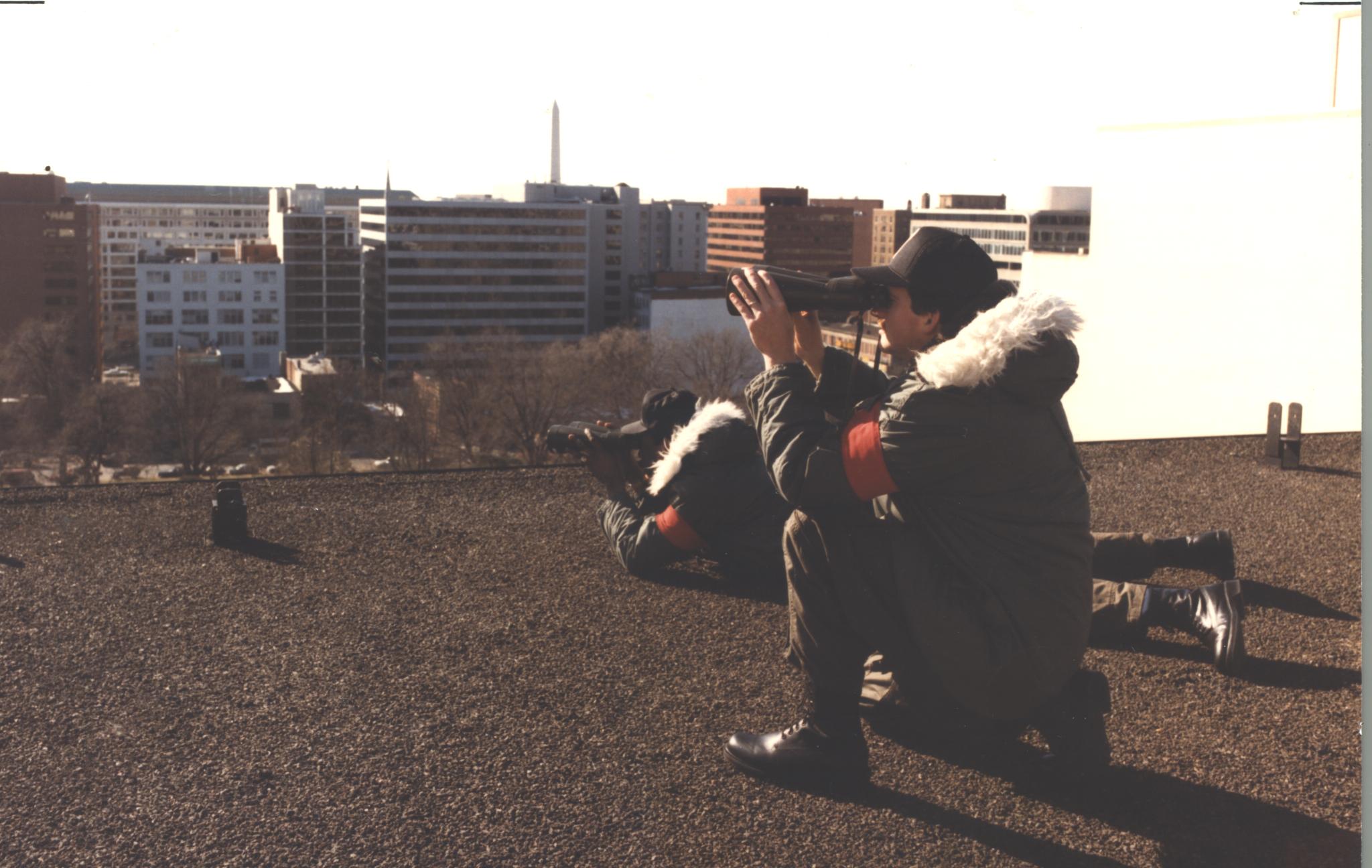 1923
1923
At the Uniformed Division's 100-year anniversary celebration event at Secret Service headquarters in Washington, D.C., Uniformed Division Chief, Alfonso M. Dyson reflected on the workforce changes over time. "As our work continues evolving, so has the composition of our workforce. For example, in 1961 the first African Americans were sworn in as White House Police officers. Today, African Americans comprise 20% of our workforce and hold key positions not only within the Uniformed Division, but within this agency. That is evolution. It wasn't until 1970, when the first female officer was sworn in. And today, women now make up nearly 15% of our workforce…Our agency has also made progress with welcoming members from the Hispanic, Asian, and Native American communities into our ranks... Our agency is working hard to make up for lost time…To continue building a dedicated team of professionals and a highly skilled and motivated workforce representative of the people we serve."
As the Uniformed Division celebrates a century of dedicated service and looks to the future, they advance their tradition of honor, integrity, and a commitment to excellence.
Learn More
Protective Operations Spotlight Stories
History of Protective Intelligence
1940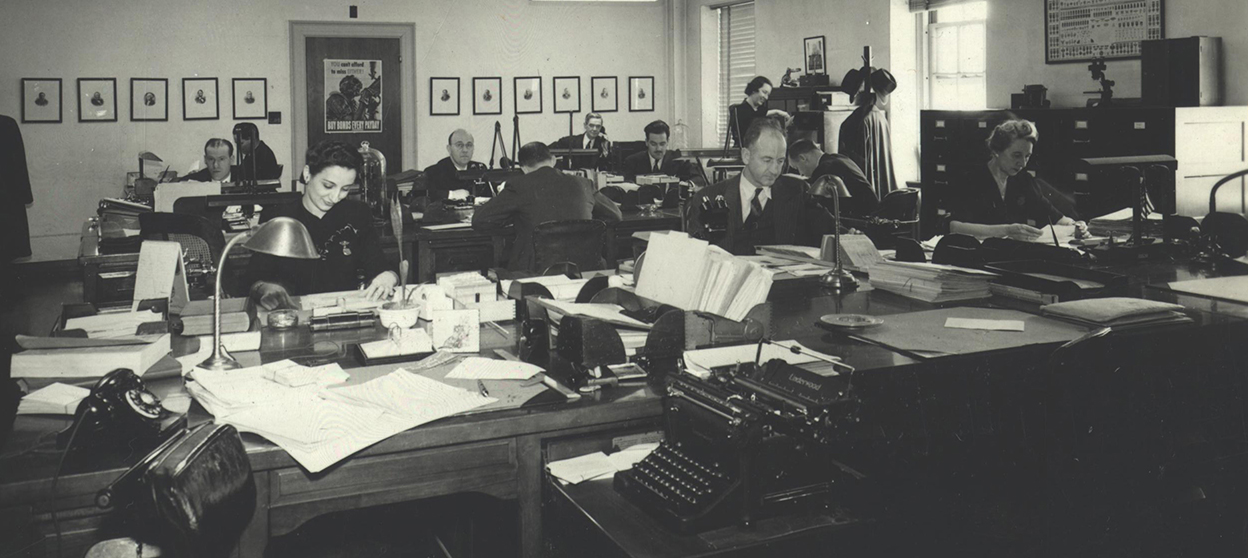 The Secret Service's protective intelligence endeavors began in 1907 when Congress authorized the Secret Service to provide presidential protection following the 1901 assassination of President William McKinley. Protective intelligence functions began with a small group within the White House Detail analyzing letters and suspicious packages. Today, intelligence professionals analyze all-source intelligence for potential threats to Secret Service protectees and operations overseas. This intelligence provides leadership and operational personnel the information needed to make sound and effective protective and investigative decisions.
In FY 2022, protective intelligence supported more than
350 foreign trips
, produced approximately
180 assessments
, and presented more than
100 briefings
in support of protective operations.
National Threat Assessment Center
NTAC has a longstanding tradition of conducting behavioral threat assessments. For over two decades, NTAC has closely examined attacks that target the places we work, learn, worship, and otherwise live our daily lives. The proactive approach to violence prevention has been adapted to prevent other forms of targeted violence that impact communities across the United States.
Learn more about NTAC and their most recent case study "Hot Yoga Tallahassee", by clicking the link below.
Investigative Operations
The Secret Service's investigative mission has expanded greatly from its original mandate of preserving the integrity of U.S. currency and disrupting counterfeiters to a more evolved role on the frontlines of protecting the nation's financial system. Financial crimes have advanced into incorporating more of a cyber element, including business email compromises, card skimmers, network intrusions, and ATM cash-out schemes. This has also allowed for a greater focus on digital assets, leading to the creation of a new task force, nicknamed the "Crypto Knights." While this new role is a developing skillset, the Secret Service's role and skill in preventing counterfeiting of U.S. currency, obligations, and securities is a foundational and distinguishing aspect of our investigative operations since 1865.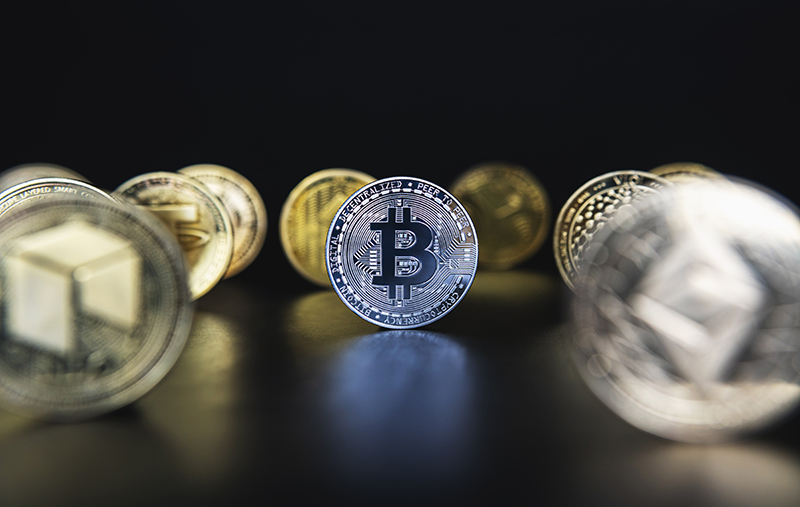 iStock.com / salarko
FY 2022 by the Numbers
Loss prevented through cyber financial crime investigations:
$2.6B
Actual cyber financial crime loss:
$2B
Arrests through counterfeit investigations:
187
Arrests through cyber financial investigations:
893
Counterfeit currency seized through investigations:
$41.5M
Illicit assets forfeited:
$214M
Forfeited assets returned to victims:
$106M
1940
Investigative Cases Across the Nation
In FY 2022, the Secret Service was integral in closing hundreds of criminal investigations, resulting in significant arrests, convictions, seizures, and restoration of victim funds. Secret Service special agents, network intrusion forensic analysts, investigative analysts, partner state and local law enforcement task force officers, and others all worked diligently to pursue leads and develop the evidence necessary to bring cases to completion.
The map below displays some significant cases across the nation, touching on various types of criminal activity, which Secret Service offices were crucial in closing this year.
1. Look a Gift (Card) Horse in the Mouth
The Secret Service's Detroit Field Office caught two brothers who bought nearly 500,000 fraudulently procured gift cards as part of a criminal business scheme to the tune of $9.2 million. Both brothers pled guilty to charges of wire fraud in 2022 and have been sentenced to four years in prison and two years of supervised release.
2. No One is Above the Law
The Secret Service's Louisville Field Office assisted the Kentucky State Police in exposing a Bath County Deputy Sheriff for enticing a minor to engage in sexually explicit conduct. The office's Cyber Fraud Task Force applied sophisticated digital forensic techniques to recover crucial evidence from the perpetrator's phone, resulting in a guilty plea and sentence of 25 years in prison.
3. Paycheck Protection
The Secret Service's Miami Field Office identified several related fraudsters exploiting the Paycheck Protection Program, including one perpetrator who obtained nearly $400,000 for their fraudulent business. That perpetrator was sentenced to nearly three years in prison earlier in 2022.
4. Broken Trust
The Secret Service's Tucson Resident Office, working with the Pima County Sheriff's Office and Arizona Adult Protective Services, investigated a husband-and-wife team and uncovered an intent to defraud as much as $700,000 from an elderly victim. Both perpetrators pled guilty and were sentenced earlier in the year.
5. Foreclosing Their Future
The Secret Service's San Francisco Field Office identified a scheme to impersonate victims and then use their personal information, along with forged documents, to take out mortgage loans from banks against their properties. The criminal ring ultimately obtained over $2.3 million in illicit profits before being identified by law enforcement. All defendants pled guilty.
The National Computer Forensics Institute
The National Computer Forensics Institute (NCFI) is the nation's premier federally funded training center for digital forensics. NCFI leverages innovative technology and seasoned instructors to train state and local law enforcement officers, prosecutors, and judges on digital evidence collection and analysis. In doing so, the Secret Service works to ensure that the nation is equipped to conduct complex cybercrime investigations and that our judicial system can effectively process such cases.
NCFI FY 2022 By the Numbers
4,318
Law enforcement partners trained at NCFI
+5.2%

from FY 2021
26,128+
Terabytes of digital forensic evidence analyzed by NCFI-trained law enforcement partners 
+34%

from FY 2021
156,548+
Digital forensic exams conducted by NCFI-trained law enforcement partners  
+29%

from FY 2021
NCFI Cyber Games
Secret Service's NCFI in Hoover, Alabama played host to it's the first annual "Cyber Games" exercise. Secret Service field offices from across the country, enlisted into their teams federal, state, local, and military task force partners, all competing against one another to clear challenges related to the scenario and race against the clock to win the event.
In a world scared by the increasing vulnerability to sophisticated cybercriminal activity, the cooperation and enhanced abilities of the Secret Service and their partners to respond to actual breaches should provide a level of comfort to the public.
Staff members at NCFI – composed of Secret Service agents, forensic analysts, technical staff assistants, and others – worked with consultants in both the private and public sector to design the Cyber Games scenario to test the real-world skills that investigators need to respond to cyber breaches. Teams gathered from October 11-15, 2021 for an introductory week of preparation hosted by NCFI instructors along with local city officials, where participants refreshed their knowledge and enhanced their skills through NCFI staff and industry expert instructor-led training.
The following week, back in their home offices, participants were presented with the simulated scenario of the ransomware hospital attack and were tasked with executing a series of technical actions to disrupt and hunt the cyber threat actors. Objectives centered around recovering and examining network evidence from the affected system in an immersive virtual investigation experience. NCFI instructors were impressed by the performance of all the teams. The winning team was ultimately the Columbia, South Carolina Cyber Fraud Task Force – comprised of representatives from the Secret Service, the 125th Cyber Protection Battalion for the South Carolina Army National Guard, the FBI Columbia Field Office, the South Carolina Law Enforcement Division, and the Lexington County Sheriff's Department.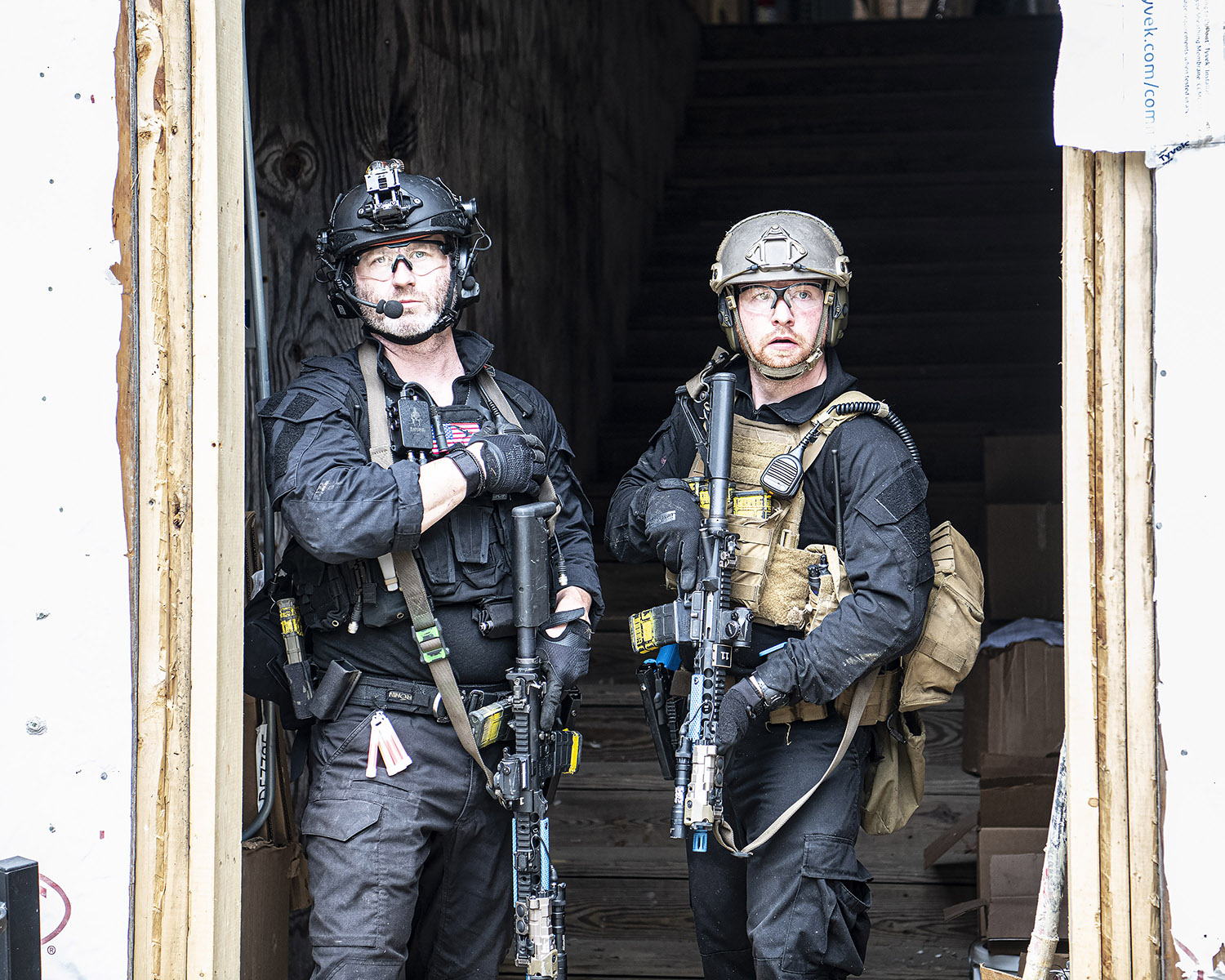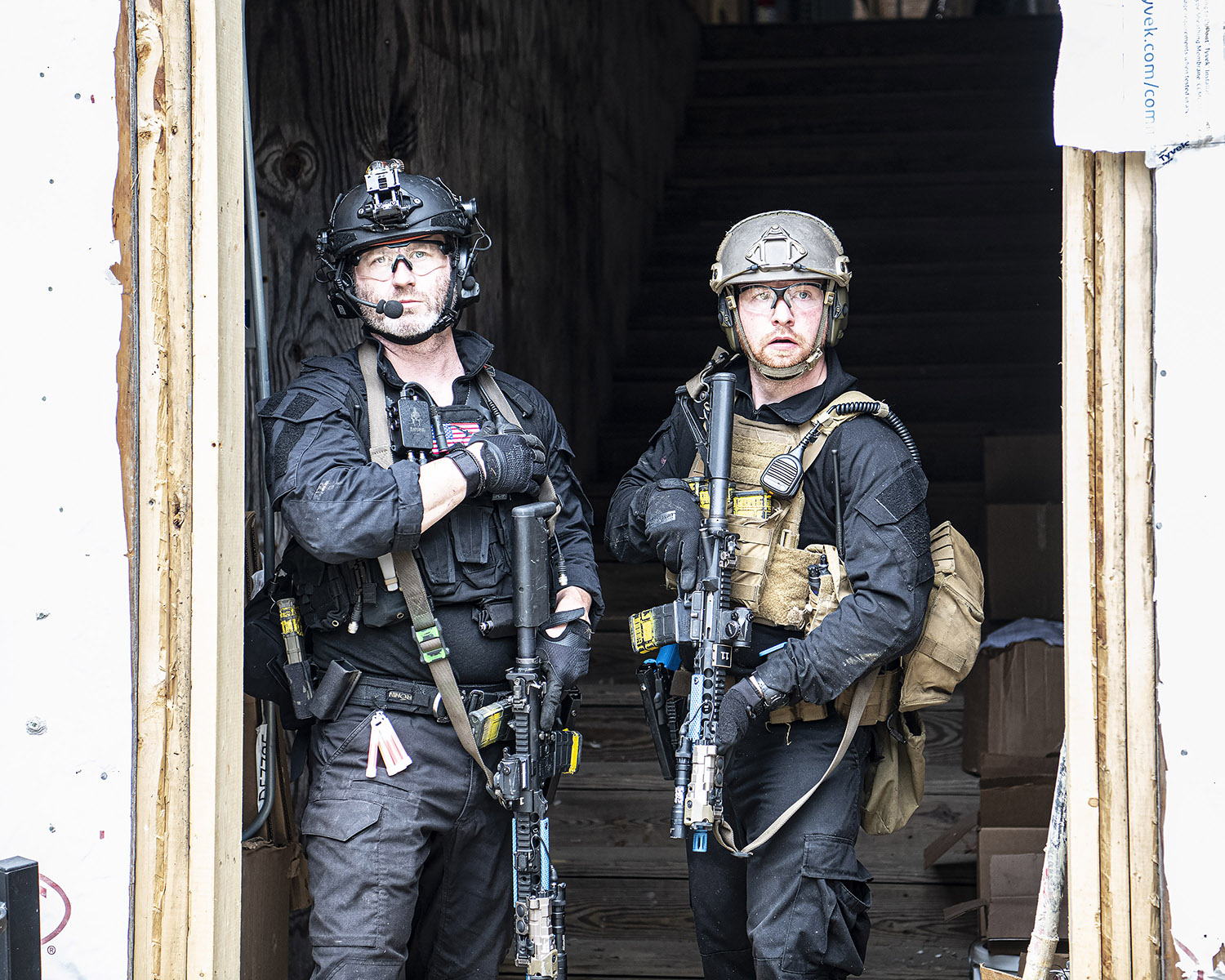 Training
The Secret Service is a premiere law enforcement organization comprised of a highly skilled and highly trained workforce. The Secret Service's James J. Rowley Training Center (RTC) has dedicated training personnel focused on providing the workforce with the professional development and training required to achieve mission success. Training personnel continuously develop and implement a broad range of basic and advanced training programs and initiate long-range developmental training programs for all employees.
The Secret Service Canine Program provides 24-hour coverage in support of the Secret Service protective mission. Starting in 1976 with six canine teams, the program evolved to a 14-run dog kennel in the 1980s and grew to a 36-run dog kennel by 2019. Two of the Secret Service Canine programs have received accreditation by the Federal Law Enforcement Training Accreditation (FLETA). The Secret Service Tactical Canine program is the only Tactical Canine program in the country accredited by FLETA and the Canine Explosive Detection program is one of only two FLETA accredited Explosive Detection programs in the country. Secret Service canine teams have also won the Tactical Canine Olympics five times.
Small Unmanned Aircraft Systems (sUAS) have emerged as both a valuable tool and a potential threat. RTC's team of highly skilled and knowledgeable instructors from various backgrounds continue to develop and improve upon current sUAS training and testing standards. In addition, RTC provides a safe and efficient sUAS training and testing environment for internal and external entities in support of their operational mission.
The Joint External Training (JET) section was established in 2016 to support Secret Service training endeavors for unique events. Training for these events include "tabletop" exercises, joint training exercises, and briefings or practical exercises to international, federal, state, and local law enforcement agencies and military partners that have a distinct protective mission. In FY 2022, JET provided 28 advanced trainings to 1,276 attendees from federal, state, and local law enforcement including U.S. Capitol Police, FBI, and the Department of State, as well as three international security organizations.
Training By the Numbers
15

Special Agent (SA) Basic Training Classes
Graduated

315

new special agents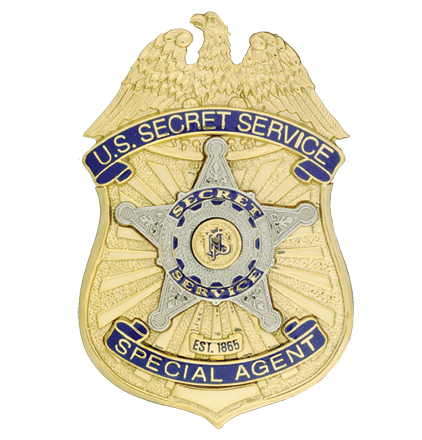 14

Uniformed Division (UD) Basic Training Classes
Graduated

249

Uniformed Division officers
1

Technical Law Enforcement (TLE) Training Class
Graduated

8

Technical Law Enforcement officers
1,916

training classes conducted
62,444

students
27,600

firearms qualifications
138,332

instances of online training
1970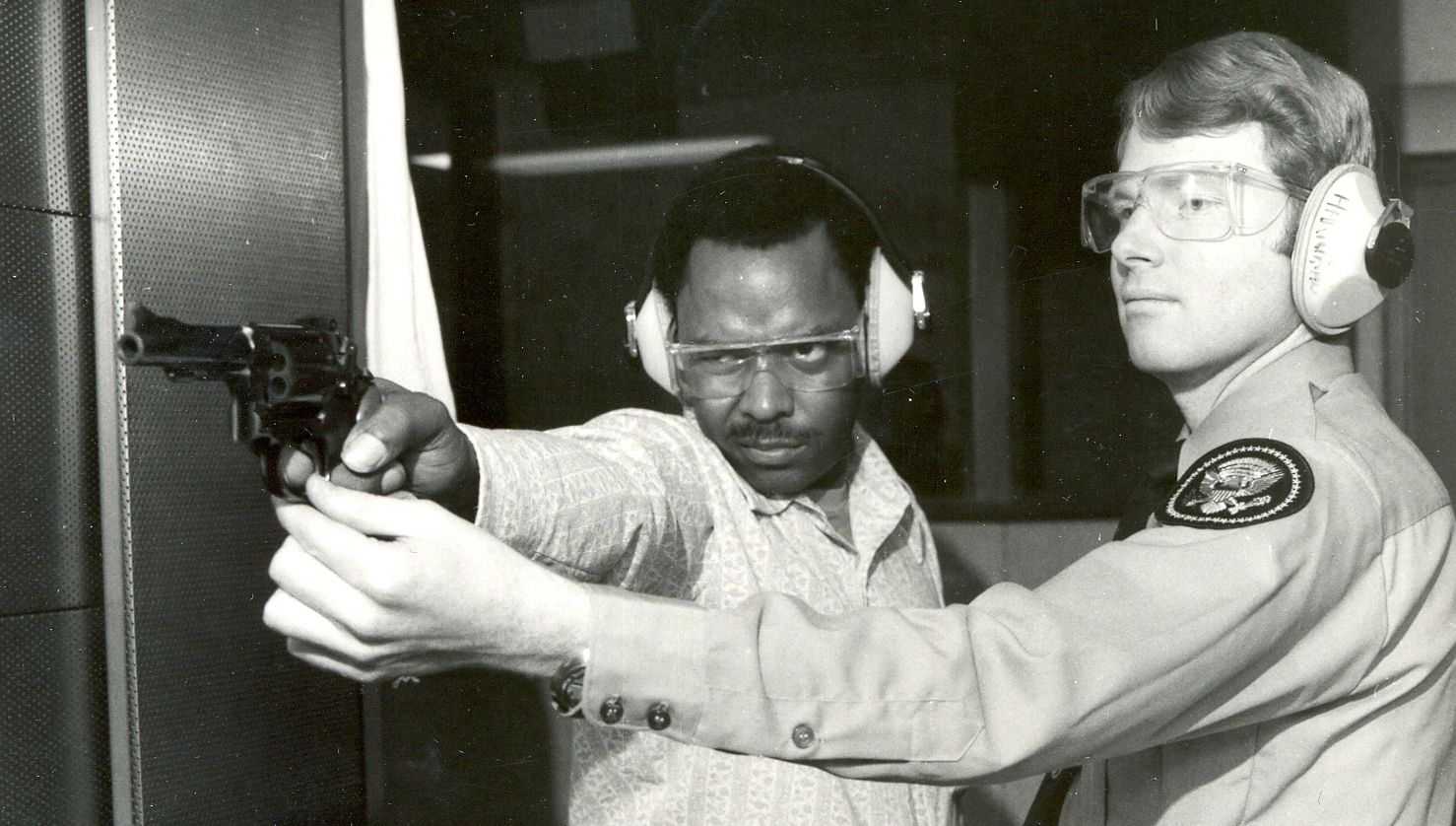 Virtual Training Systems
Over the years, the virtual training systems used to train Uniformed Division officers and special agents have significantly improved. The immersive training scenarios facilitated by virtual systems are critical to the training of officers and agents and provides instructors multiple opportunities to assess trainees' performance under stress as well as their understanding of Secret Service and Department of Homeland Security use-of-force policies.
Mid 1990's
The Secret Service utilized a bulky projection-based Fire-Arms Training System. These scenarios were linear in that regardless of how the trainees interacted with the screen the scenario would play out the same way.
2001
The training technology evolved with the acquisition of the Multiple Interactive Learning Objective (MILO) Range Trainer Simulator, a portable system requiring the user's weapon to be tethered. This simulator had the ability to branch the scenarios with various outcomes based on the actions of the trainee.
2016
The Secret Service acquired the VirTra 300 simulator, which provides users with a 300-degree field of view with over 100 scenarios. In 2021, the system was upgraded to 4K video resolution screens, allowing for more realistic and specialized training scenarios.
Bob Diehl – A Legacy in Protection
Safeguarding transportation is a critical element of the protective mission. RTC created the Protective Transportation Training Section to provide special agents and Uniformed Division officers with the skills needed to safeguard protectees across all modes of transportation. At the Secret Service, Robert "Bob" Diehl played an instrumental part in the evolution of the service's protective transportation capabilities.
"The features we are putting into the armored cars are now light years ahead of when we started. I have no doubt we build the best armored cars in the world."
After completing two tours with the Navy in Vietnam, Bob wanted to continue to serve his country. Bob joined the Secret Service as an officer in what is now called the Uniformed Division and later became a firearms instructor at the Secret Service's training facility. During this time, he helped create the Counter Assault Team (CAT), a specialized program designed to provide tactical support to Secret Service protective details.
While Bob was skillful in firearms and tactical training, he always had a passion for vehicles. In his free time, he could be found in the garage working on cars. Eventually his passion for vehicles led him to the Special Services Division, which is responsible for safeguarding transportation at every aspect of the protective mission.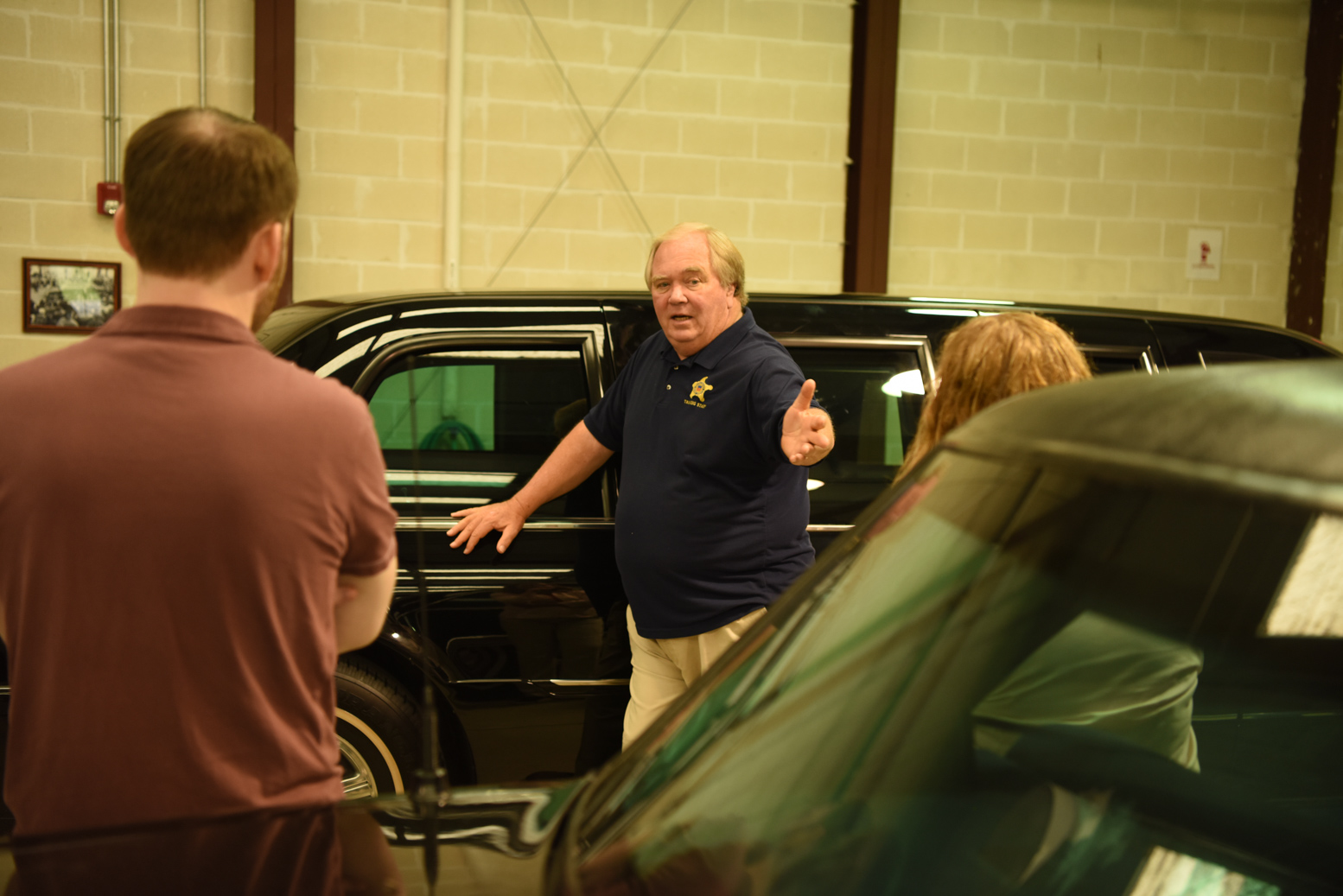 Originally, the Protective Transportation Training Section's only responsibility was teaching the Protective Driving Course in standard vehicles. Once Bob joined the Protective Transportation Training Section, he helped evolve this training to include protective driving training in every wheeled conveyance operated by Secret Service personnel. In addition to teaching motorcade operations and tactical driving techniques, Bob also collaborated with a team of technicians to develop a first-in-class armored vehicle program. This program is responsible for developing the most notable armored vehicle, the presidential limo, also known as "The Beast."
After a lifelong career of service, Bob retired from the Secret Service in 2021. In recognition of his many contributions to the Secret Service, Bob was awarded the DHS Civilian Medal of Honor by the Secretary of the Department of Homeland Security, and a building at RTC was named in his honor.
Mission Support
By working collaboratively with the protective, investigative, and training mission areas, mission support services help the agency achieve operational excellence. A dedicated workforce of administrative, professional, and technical experts executes on these mission skill sets through innovative human capital programs and policies, robust strategic planning, cutting-edge information technology, skilled financial management, and employee development, among other mission-enabling activities.
1940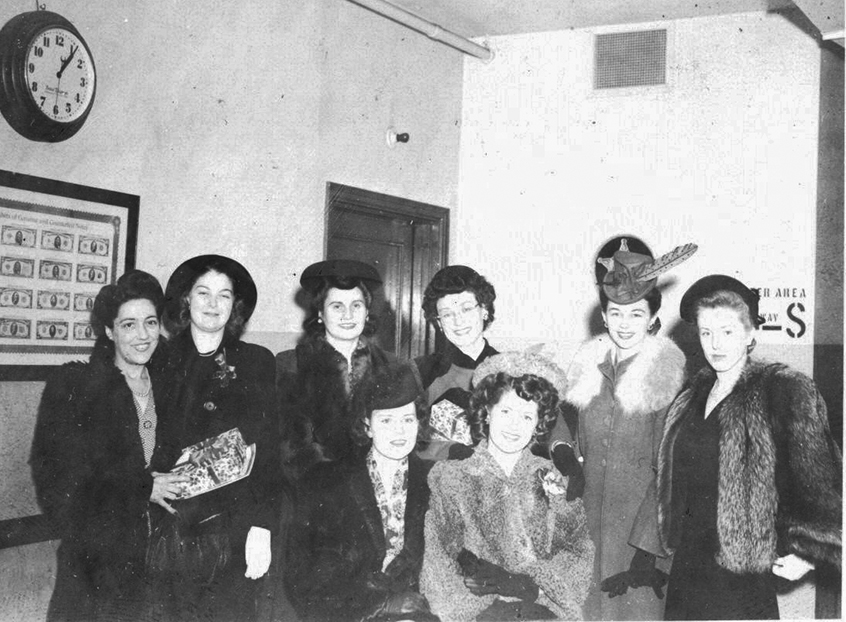 FY 2022 Data by the Numbers
1,000+

active users per day access Secret Service databases
2.3 million

data transactions per day
195

data dashboards used to analyze Secret Service data

 
Supporting Our Veterans
The Secret Service uses a multi-pronged strategy to recruit veterans and provides recruiting and outreach opportunities to all military services globally. Secret Service military programs such as the Vets-2-Vets program use veterans in the Secret Service to recruit transitioning military, reserves, veterans, and disabled veterans. To maximize veteran hiring, the Secret Service also strategically positions talent acquisition specialists at military installations and veteran events across the globe, conducting over 400 specific military and veteran events in FY 2022.
In FY 2022, the number of veteran employees rose to
20.6%
, an 8.96% increase from FY 2018-FY 2022, and a
2.24%
average annual increase. The veteran retention rate in FY 2022 was
90.7%
.
Position Descriptions of the Past
In 1877, the Secret Service's fourth chief, James J. Brooks, gave an account summarizing the agency and its personnel to include himself, the Assistant Chief, and the 18 Operatives and 16 Operatives' Assistants responsible for the agency's law enforcement interests in multiple state and territorial jurisdictions. He also noted the duties of his administrative staff and shared that....
The Chief Clerk was expected to oversee the work assigned to the clerical force and was to report to the Chief any negligence of duty committed either by operatives or clerks.
The Record Clerk recorded information of criminals from operatives' reports, including the history of each case and the result of their trial in court. 
The Custodian had custody of all counterfeit money, plates, and counterfeiting material captured or obtained which was held as evidence.
The Finance Clerk reviewed receipts of operatives' monthly accounts and compared the same with their daily reports, to see that all charges are within the rules and regulations of the Secret Service. 
The Index Clerk indexed the daily reports of operatives, noted arrests and progress of each trial, and compiled the monthly list of arrests and judicial action for the operatives to receive.
The Messenger delivered the mail correspondence internally, performed errands, made copies of correspondence, copied extracts from operative reports and general correspondence.
Honoring Their Families' Legacy
Honoring the past is part of the Secret Service culture. As an agency, employees participate in traditions intended to honor those who have served before. For some employees, this concept takes on an even greater meaning because they not only commemorate the accomplishments of the workforce before them, but also honor the legacy of their parents.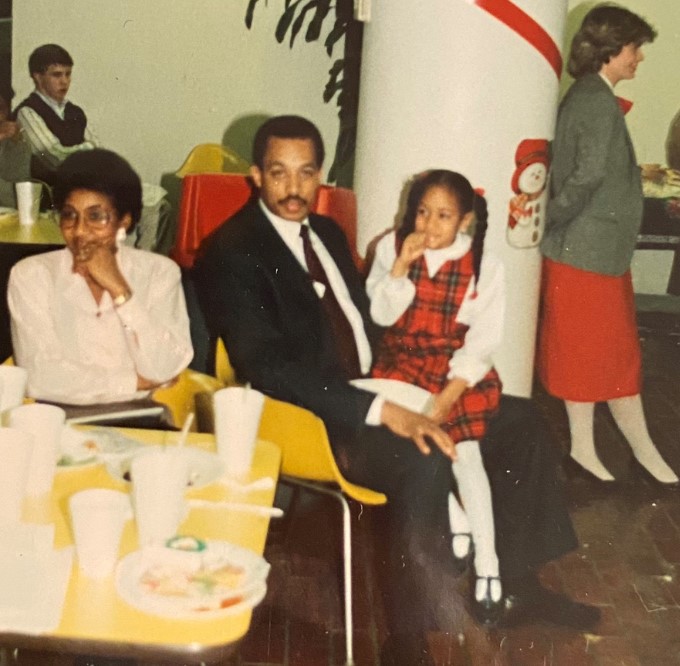 Danielle Davis Watson is the Division Chief of Performance Management and Employee Relations in the Office of Human Resources. In this role, she leads two branches that work to enhance the employee experience, increase agency efficiency, and advance work-life and retention initiatives. Officially, Ms. Davis Watson started her career at the Secret Service in 2009, however, if you ask her, she'll say it was the year she was born. Ms. Davis Watson explained that the Secret Service has been part of her life for as long as she could remember. She recounted memories of her childhood when her father, a special agent with the Secret Service, would be preparing for protective travel or coming to her elementary school career day to talk about life as a special agent. The Secret Service was a constant part of her life, and the families of her father's colleagues quickly became a close-knit extended family.
"We have a unique insight on the life of an agent; We lived it with our fathers. It's built a deep sense of loyalty to the agency and the mission. We understand what their families go through, from the start of their career through retirement. As Human Resources professionals, we have the advantage of customer perspective."
DANIELLE DAVIS WATSON
Ms. Davis Watson's father, Thomas W. Davis Jr., was with the Secret Service for 23 years. Beginning his career in the Uniformed Division, Mr. Davis transitioned to a special agent in 1972. Throughout his career he worked in the Detroit, Baltimore, and Washington Field Offices. At the time of his retirement, Mr. Davis was the Deputy Assistant Director of the Office of Investigations. Ms. Davis Watson recounted that one of the many things her father did at the Secret Service was start a minority and women recruitment program. Through her role in Human Resources, Ms. Davis Watson feels the impact of the program her father created and can continue to contribute to its legacy. She shared that, "by being a leader in Human Resources, I am carrying on his legacy every day."
Patricia Parr-Brandt started her career with the Secret Service in 1999 and has served in the Office of Human Resources for the past 23 years. Like Ms. Davis Watson's experience, Ms. Parr-Brandt recounted memories of growing up with a father who was a special agent. Her father, Jerry Parr, joined the Secret Service in the 1960s. Throughout his career, he was the Special Agent in Charge (SAIC) of the Presidential Protection Division, the Deputy Assistant Director of the Office of Protective Research, and the Assistant Director of the Office of Protective Research. Mr. Parr protected the life of President Ronald Reagan during an assassination attempt in Washington, D.C. on March 30, 1981. SAIC Parr shielded the President's body with his own after shots were fired and propelled the President into the limousine. The driver started heading back to the White House, but after assessing the President's condition, SAIC Parr re-directed the driver to the hospital, potentially saving President Reagan's life.
Ms. Parr-Brandt remembers that day, and her father's actions had an impact on why she decided on a career at the Secret Service. Ms. Parr-Brandt knew she wanted to have a career where she could help people. Being inspired by both her parents working in public service, she decided to apply for a role in human resources at the Secret Service. "There is a certain aspect [of following in my father's footsteps] that inspires and motivates me. People see my last name and they know my legacy. It is very motivating." As a Human Resources professional, Ms. Parr-Brandt carries on her father's memory by supporting the men and women of the service through every aspect of their career. "I am proud that he is my father, and I am proud that I work where I work. I will never push someone into a vehicle, but his service is a big part about why I'm here."
Ms. Parr-Brandt's and Ms. Davis Watson's fathers made a significant impact during their careers at the Secret Service. By continuing in their footsteps, both Ms. Davis Watson and Ms. Parr-Brandt have dedicated their careers to supporting the integrated mission. They honor their fathers' legacies daily, all while finding a way to serve and support the entire workforce and create legacies of their own.
Even though we aren't standing post, we play a role in protecting the president by taking care of the special agents and Uniformed Division officers.
PATRICIA PARR-BRAND
Join Us
ARE YOU UP FOR THE CHALLENGE?
COME JOIN a diverse team with one of the most elite law enforcement agencies in the world. Our workforce routinely witnesses historical events and creates a lasting impact for generations to come.
Join us!
LEARN MORE on our Careers Page
or call us at 888-813-USSS
Deaf and Hard of Hearing
EOE 202-406-5370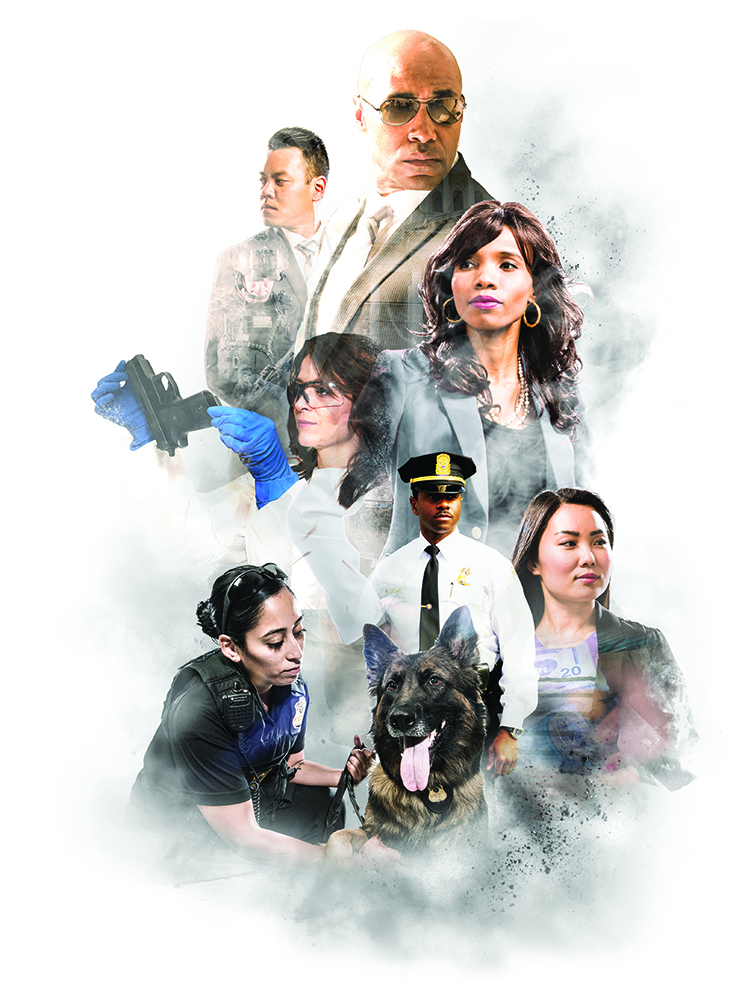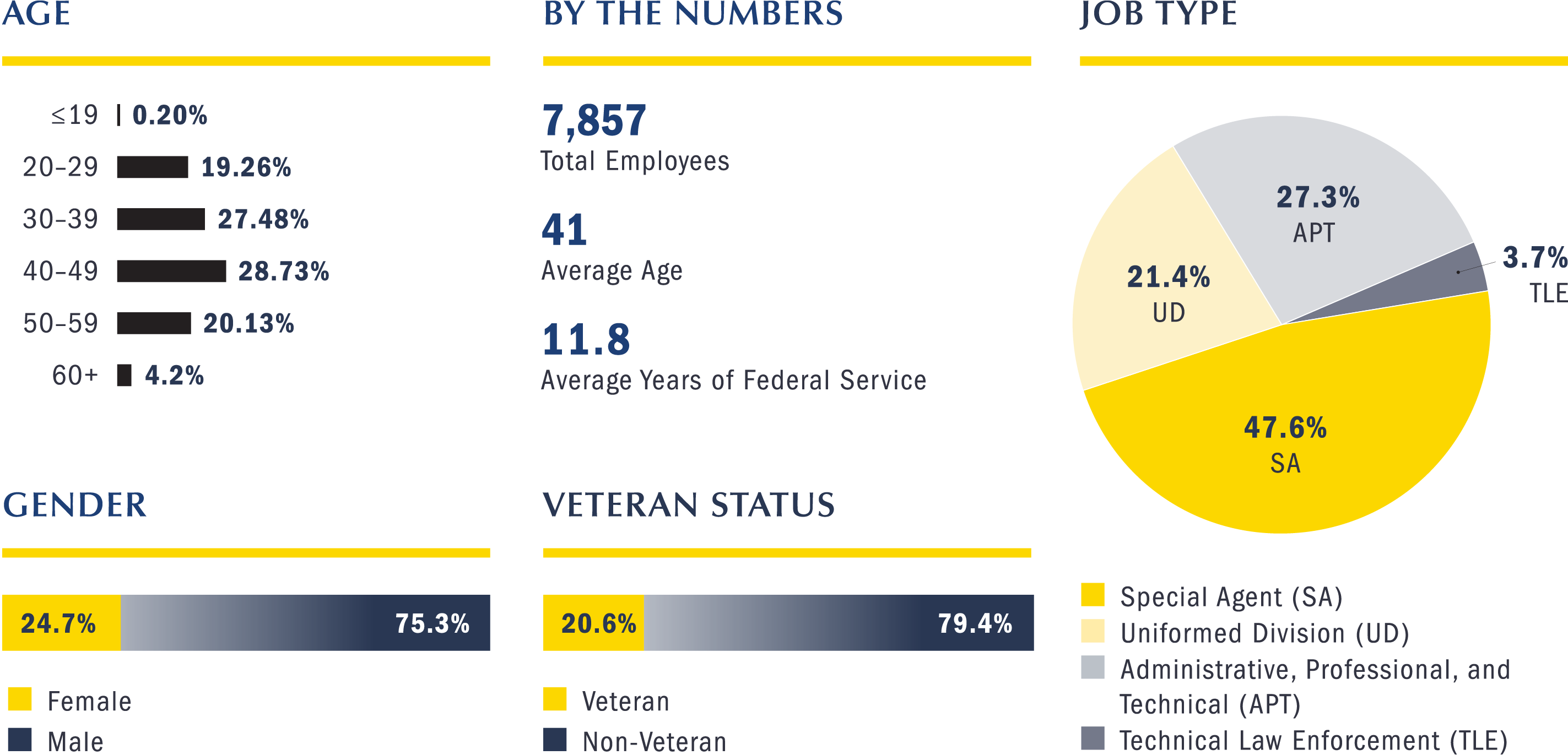 Careers at the Secret Service
Student Employment Opportunities
Opportunities for high school to graduate students, and all in between, to learn from an elite group of individuals who are among the brightest and most committed in the nation.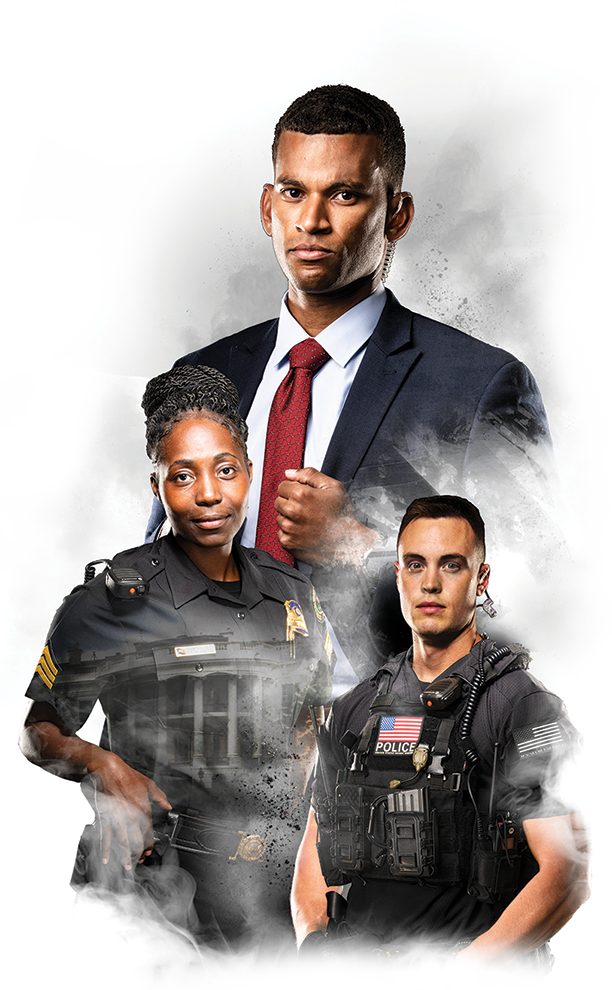 Special Agent Talent and Achievement Recruitment (STAR) Program
The STAR Program encourages those in their last semester of a college program or those with a four-year or advanced degree from an accredited college or university, earned within the last two years, to apply to become a special agent with the United States Secret Service.
Learn More
Internship Program
The Student Internship Program is designed to provide students enrolled in a wide variety of educational institutions, from high school to graduate level, with paid opportunities to work in agencies and explore Federal careers while still in school with flexible scheduling.
Learn More
Recent Graduates Program
The Recent Graduates Program affords developmental experiences in the Federal government and is intended to promote possible careers in the civil service to individuals who have recently graduated from qualifying educational institutions or programs.
Learn More
Special Advisor Program
The Special Advisor Program is a unique public-sector internal consulting opportunity. Individuals are recruited from top MBA programs across the country with the goal of applying private-sector best practices in the government environment.
Presidential Management Fellows (PMF) Program
The PMF program is a flagship leadership development program for those with advanced degrees. This program attracts and selects from among the best candidates and is designed to develop a cadre of future federal government leaders.
Learn More