Published By
U.S. Secret Service Media Relations
Image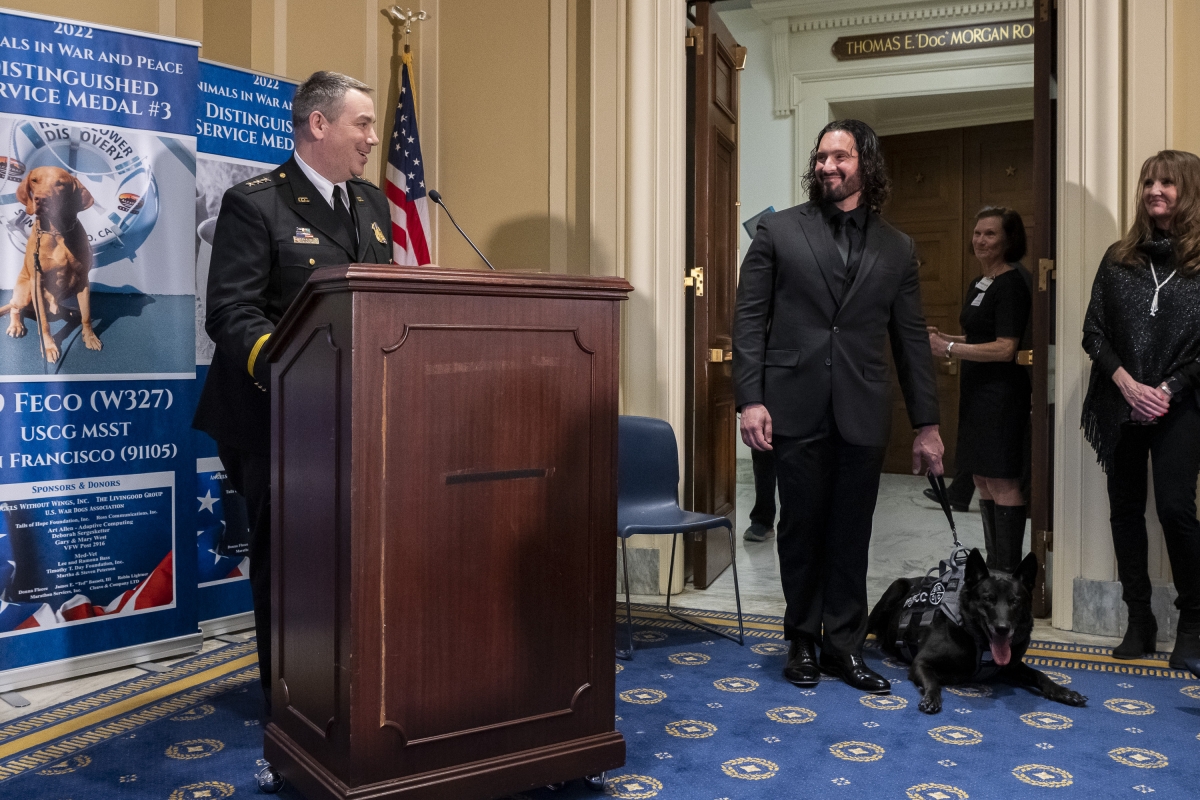 Body
Washington, D.C. – Yesterday evening, former U.S. Secret Service Uniformed Division K-9 Officer "Hurricane" was awarded a Distinguished Service Medal during the Second Annual Animals in War and Peace ceremony.
K-9 "Hurricane," a Belgian Malinois, joined the Secret Service's Emergency Response Team Tactical Canine Unit in November 2012. In October 2014, "Hurricane" neutralized an intruder who had scaled the White House fence. An initial K-9 responder, "Jardan," first encountered the intruder, who violently fought "Jardan" off and badly injured the dog. "Hurricane" also sustained serious injuries, but ultimately forced the man to the ground, allowing his Uniformed Division colleagues to make the arrest. 
"On every shift of every day, we at the Secret Service strive to uphold five core values; Duty, Honor, Loyalty, Justice, and Courage," said Uniformed Division Assistant Chief Michael Buck during the ceremony. "They are the five points of our agency's star, and on a dark night in October 2014, they were embodied by a very good boy named Hurricane."
"Hurricane" is one of six dogs recognized during the event, hosted by Angels Without Wings, Inc./Animals in War and Peace, the Livingood Group LLC, and the U.S. War Dogs Association. These organizations developed the annual Animals in War and Peace ceremony to underscore America's appreciation of the sacrifices and heroism of animals who served the United States.
Learn more about the Secret Service's Uniformed Division.