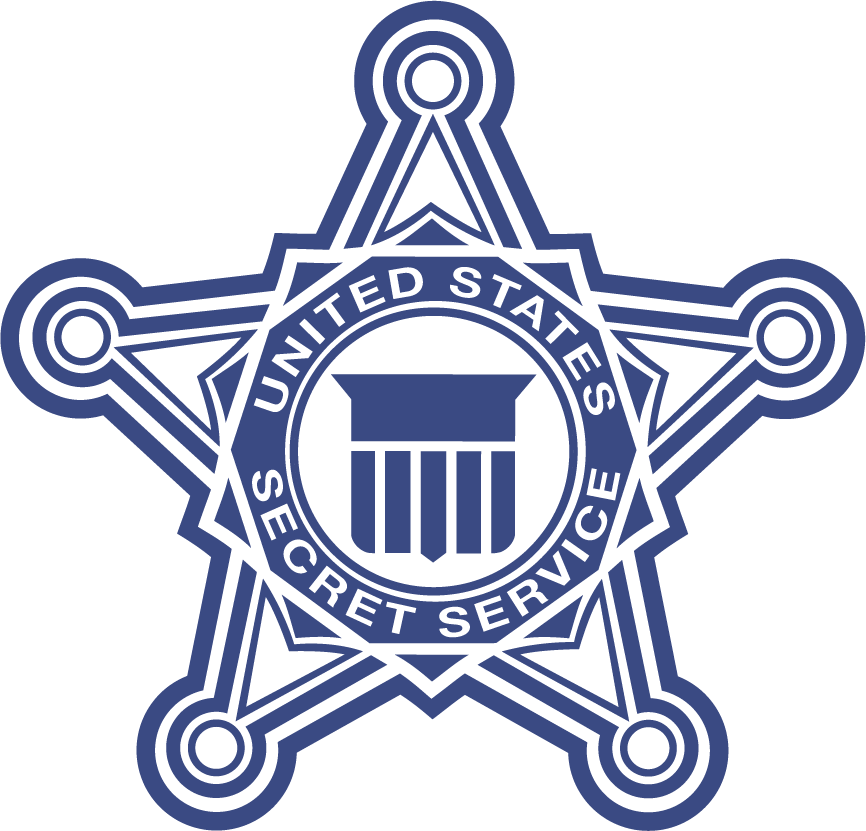 Fiscal Year 2021 Annual Report | Honored to Serve
TRAINING & MISSION SUPPORT
Excellence in Training
Effective training is the bedrock of a professional and capable workforce. To this end, the Secret Service strives to be at the vanguard of law enforcement training and continues to improve its operations each year. The Secret Service training capabilities, and the James J. Rowley Training Center (RTC) in particular, are critical components in the effort to ensure that Secret Service personnel obtain and maintain the skills necessary for mission success.
RTC realized several important accomplishments during FY 2021. Among the most significant of these was the continued successful implementation of the RTC COVID-19 plan, originally developed in FY 2020. This plan, which includes robust COVID-19 mitigation initiatives, allowed RTC to continue its mission-critical objective: conducting a high volume of basic, in-service, and joint external training at RTC. Even in challenging times, the Secret Service was able to properly train and prepare the workforce for the mission ahead.
FY 2021 Recruit Basic Training By the Numbers
14
Special Agent (SA) Basic Training Classes
Graduated 290 new Special Agents
11
Uniformed Division (UD) Basic Training Classes
Graduated 198 new Uniformed Division Officers
1
Mixed Basic (TLE)
Training Class
Graduated 7 new Technical Law Enforcement Officers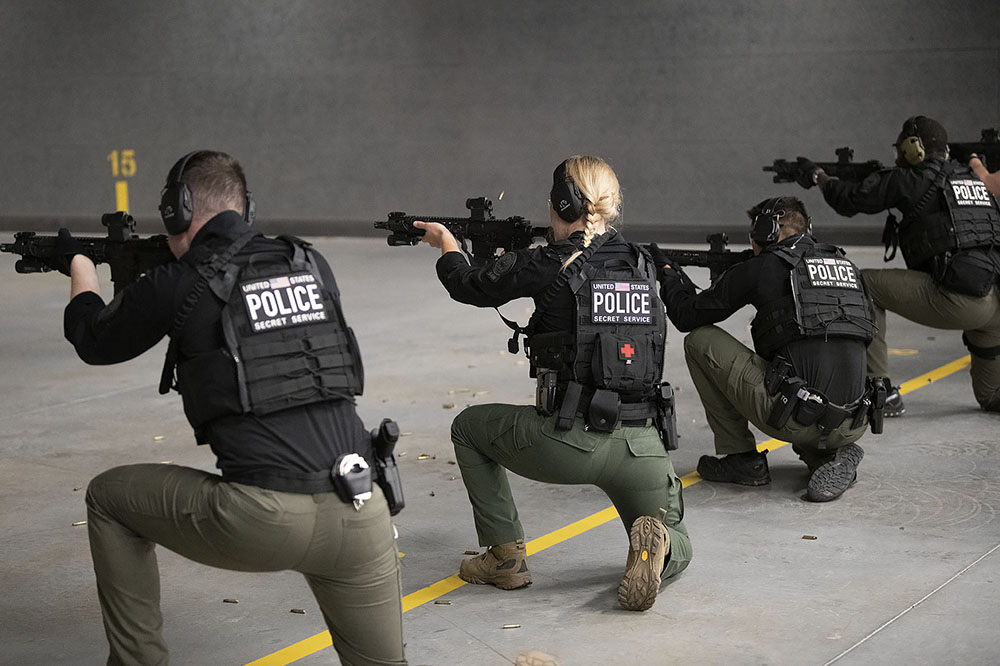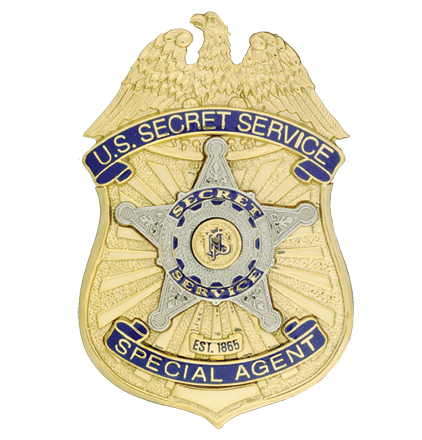 Special Agent Recruit Training
Special Agent recruits attend 18 weeks of training. This comprises approximately 740 hours of training at RTC.
Sample Classes
Chem/Bio Awareness
Protective Transportation
Combat Drills
Tactical Movement
Basic Fire Suppression
Evidence and Processing
Interviewing and Interrogation
Surveillance Evaluation
Basic Introduction to Computer and Electronic Crimes Program
Protective Intelligence
Uniformed Division Recruit Training
Uniformed Division recruits attend 17 weeks of training. This comprises of approximately 700 hours of training at RTC.
Sample Classes
Control Tactics
Emergency Services (Shock Trauma, Resuscitation)
Legal (DC Court Procedures, DC Code)
White House Practice Scenarios
Basic Fire Suppression
Quick Decision Drills
Access Control
Civil Disturbance Unit
Crisis Intervention Unit
In addition to basic training for new recruits, the Secret Services seeks to maintain its highly skilled workforce. The agency prioritizes a variety of training opportunities for all employees at all levels of career progression. Secret Service training personnel ensure that the agency's workforce receives ongoing, world class professional development. Course offerings cover topics such as use-of-force, firearms, control tactics, investigative and protective tactics, legal, and emergency medicine, as well as leadership and supervisory development.
FY 2021 In-Service Training By the Numbers
29,343
Firearms qualifications
5,803
Instances of online training
80
Virtual Courses created or modified from in-person courses
2,000
Hours of Live Course Instruction for over 7,300 instances of student participation
50,500
Hours of virtual training provided to the workforce
The Secret Service established the Crisis Intervention Team (CIT) Training Program and the Civil Disturbance Unit/Public Order Response Unit Training Program in FY 2021, both of which have had a significant positive impact on operations. In addition, the agency continues to provide top of the line training to partner organizations; in FY 2021, RTC trained over 1,216 interagency and federal, state, and local law enforcement personnel. The Secret Service also led two significant interagency tabletop exercises for both the 2021 Inauguration and the 76th United Nations General Assembly. Multiple law enforcement organizations took part in these joint training sessions.
Workforce Perspective
"I did this job for 30 years because very few people have what it takes to be a Uniformed Division Officer. I served with pride knowing UD does the grunt work, day in and day out. I did it because it needed to be done, not because of what I could get out of it, for an award or for recognition. To leave when things got tough would have been easy, but you don't walk away from a calling!"
— Uniformed Division Officer
You don't walk away from a calling!
The Successful Implementation of a Virtual Learning Environment
The Secret Service continues to adapt in the battle against COVID-19.
RTC has continued to employ robust COVID-19 mitigation measures, resulting in minimal transmission of COVID-19 at the RTC campus. Additionally, the Secret Service's acquisition of a rapid testing system allowed RTC the ability to administer COVID-19 tests quickly and enhance the Secret Service's ability to respond decisively to incidents of potential COVID-19 infection among training cohorts. These measures allowed for training operations to continue at RTC, ensuring that there was no major disruption in the onboarding of new personnel.
Additionally, the Secret Service established an online learning platform that has created additional flexibility by providing remote basic and in-service training. Focused on designing, developing, and presenting training in a variety of ways, including remote instruction, the online learning team is committed to maintaining the highest quality instruction for all Secret Service employees. The ability of training personnel to conduct remote instruction has greatly minimized the disruptive impact of quarantines and has allowed the Secret Service to provide mission-critical training to a geographically dispersed workforce throughout the pandemic. In FY 2021, 80 virtual courses were created or modified from in-person courses. There were nearly 2,000 hours of live course instruction for over 7,300 instances of student participation. Overall, there was nearly 50,500 hours of virtual training provided to the workforce. Utilizing virtual learning platforms will ensure that the workforce can still develop professionally, no matter the situation, with access to high-quality training throughout the agency.
Secret Service in the Community
Special Agents, Uniformed Division Officers, and Technical Law Enforcement personnel must be prepared to carry out the protective mission 24/7 through all situations and terrains. This even extends to when protectees or Secret Service personnel are on or in the water. Therefore, the agency annually trains qualified personnel to become Secret Service Rescue Swimmers. Originally the program was developed to provide rescue swimmer coverage to then Vice President George H.W. Bush. Since that time, the Secret Service Rescue Swimmer Program has evolved to a fully-fledged program in partnership with the U.S. Coast Guard to ensure the safety of our protectees.
In a 2021 training class, trainees were faced with real world rescues next to some of the more treacherous areas of the Nantahala River in Bryson City, NC. For example, Special Agent Michael Burton recently rescued a distressed rafter who had fallen out of her raft and drifted away from her group down river. Michael made contact with the rafter and was able to pull her to safety. In a separate incident, Special Agents Erin Callahan and Garett Burkhead rescued two kayakers who had fallen out of their kayaks and successfully pulled them to safety. This specialized training enabled the agents to act quickly and effectively to save members of the community and these experiences prepared our new personnel to succeed in trying circumstances.
Another instance of Secret Service personnel being prepared to protect and respond to the unexpected occurred just two weeks after graduation for Uniformed Division Training Class #299. While returning from an assignment, newly commissioned Officers Kaitlyn Wojtanowski, Nathanial Gittings, Kristian Simon, Alexander Lichacz, and Officer Technician Corey Hughes encountered a multi-vehicle accident that had shut down traffic in both directions. The Officers were able to put their emergency first-responder training into action by rendering critical first aid before emergency response personnel arrived, while also conducting traffic control until Washington D.C. Metropolitan Police and Fire Department arrived.
Had it not been for the actions of the newly commissioned officers, the situation could have been much worse. Corey remarked on the officers' actions that day saying, "I was able to observe the on-the-job training Officers from Class #299, eagerly springing into action to assess the scene and provide crucial medical attention to the injured occupants. I am very proud of their efforts and proud to work beside this outstanding group of men and women."
FY 2021 Mission Support
0
Audit Findings issued by the Office of the Inspector General
99.3%
of Information Security Targets met or exceeded
8,000+
Email Accounts Migrated to new system
3,000+
phones replaced and configured
62M+
individuals engaged on social media
53K+
podcast episode plays on Soundcloud
3,488
employees enrolled in retention programs
50%
time reduction in retention forms completed via eForms, which can be processed 75% faster
9,000+
Square feet of office space optimized through records modernization
60 APT Hires
in Protective Operations
86 APT Hires
in Investigative Operations
139 APT Hires
in Training & Mission Support
Supporting the Integrated Mission
The Secret Service is the world's most elite protection force and is on the cutting edge of complex, cyber-enabled financial crime investigations. Without rigorous training, skilled financial management, continuous human capital efforts, robust strategic planning, and a myriad of other mission-enabling activities adeptly performed by mission support personnel across the enterprise, the Secret Service would be ill-equipped to stay ahead of its evolving mission needs.
The Secret Service is the world's most elite protection force and is on the cutting edge of complex, cyber-enabled financial crime investigations.
These activities are most often carried out by Administrative, Professional, and Technical (APT) personnel, including analysts, attorneys, engineers, and statisticians working in unison as a diverse, decisive, and effective team. The professionalism, diversity, adaptability, and excellence demonstrated by Secret Service mission support personnel before and during FY 2021 exemplify why the Secret Service remains the preeminent federal law enforcement agency in the United States.
Mission Support Positions
Include but are not limited to:
Visual Information Specialist

Statistician

Writer/Editor

Analyst

Fingerprint Specialist

Biologist

Attorney-Advisor

Civil Engineer

Forensic Photographer
Keeping Pace with an Evolving Mission
Changes to the protective and investigative mission areas over the last several years have been significant and challenging. Mission support elements of the Secret Service continue to strive toward excellence by modernizing business practices, identifying areas for growth, and positioning the agency on the cutting-edge of change to equip our personnel to manage those evolving mission-sets. For example, the Secret Service recently completed an ambitious initiative to downsize, digitize, and/or eliminate paper file holdings throughout Headquarters and Washington, D.C. offices. This transformative effort not only established new ways to manage and share information in the agency – it also had a direct impact on mission operations. This effort optimized over 9,000 square feet of office space, created room for a new Uniformed Division operations center, and freed up an entire warehouse module that can now be used for investigative and protective equipment.
In a time where telework infrastructure has become a critical mission capability, Information Technology (IT) professionals continue to undertake efforts to improve the IT infrastructure that underlies all Secret Service business processes and directly supports agency personnel across the globe. Over the last year, these professionals migrated IT services to the Cloud, increasing the resiliency, availability, and integrity of those systems. This migration has enabled all Secret Service personnel to securely access their data from anywhere and ensures they will not lose data or productivity. Each of these efforts, performed by mission support personnel, have had significant mission-enabling impacts that put operational personnel in a better position to tackle the dynamic challenges of their responsibilities.
In addition to these current modernization efforts, the Secret Service continues to look ahead to identify and prepare for future challenges. This year, to understand best practices and trends in law enforcement policy, the Secret Service created a Law Enforcement Policy Community of Interest comprised of law enforcement partners across the government. Since its establishment, the group has focused on critical policy issues surrounding body-worn cameras, use of force, and unmanned aerial systems. This has increased information-sharing between agencies and made the alignment and coordination of policy more effective and efficient.
Workforce Perspective
"I am very grateful for the work that the employees of the Secret Service perform on a daily basis for the American people, often without acknowledgment or recognition. Considering that my operational colleagues put themselves in harm's way, often daily, I am honored to do all in my capacity to support them in the fulfillment of their duties."
— Nancy House, Deputy Chief
I am honored to do all in my capacity to support them in the fulfillment of their duties.
People Always: Caring for and Honoring our Workforce
The Secret Service mission is demanding and, though it often requires great sacrifice, Secret Service personnel never waiver. The agency takes seriously the need to celebrate and care for these dedicated personnel. Over the last year, the Secret Service provided a significant number of employee counseling and management consultations, trained over 400 personnel in the agency's Suicide Education and Awareness Training course, trained 87 employees across all job series in the Mindfulness for Performance Enhancement, Awareness, and Knowledge virtual training courses, and certified 18 new Peer Support Members who are trained to provide confidential support to their fellow employees facing personal or professional challenges. The Secret Service Ombudsman Program provided additional training to over 700 employees to assist in their ability to navigate an array of workforce challenges, ranging from promotion to geographic relocation to workplace hardships. Additionally, over 150 employees were trained through the "Disability Table Topic Series," which focuses on hiring and enabling talented professionals with disabilities.
In addition to training personnel, the Secret Service also continues to search for ways to communicate with the workforce and improve the quality of leadership at all levels throughout the agency. Over the last year, human resources personnel have continued to identify and codify best practices for leaders to maintain regular touchpoints with their personnel, to identify what the workforce needs, and to determine how supporting elements can serve those needs effectively. Human resources and training personnel are also working with coaches and mentors to make leaders more effective in serving their employees. Wherever an employee is in their life or career, the Secret Service strives to provide the information, mentoring, and support that will enable them to execute the demanding mission and stay healthy while doing so.
The Secret Service is strengthened by its diversity. The international scope of the Secret Service mission requires personnel to routinely engage with people of all backgrounds.
The Secret Service is strengthened by its diversity. The international scope of the Secret Service mission requires personnel to routinely engage with people of all backgrounds. This year, Secret Service equity and diversity professionals hosted the 11th annual Unity Day event in partnership with a committee comprised of 65 employees from various offices and backgrounds. The celebration honors the unique differences represented throughout the workforce. Through this and other efforts, the agency has sought to take a proactive approach to embracing diversity and ensuring personnel from diverse backgrounds are supported, able and empowered to raise concerns, and included in agency decision-making. Late last year, Secret Service equity and employee support personnel formed the agency's Social Injustice and Race Relations Working Group (SIRRWG). This year, the SIRRWG continued to host facilitated discussions on social and current events and their relation to the Secret Service mission. Through these conversations about others' experiences, employees increased their understanding and strengthened their connection to each other, which improved how we meet the mission as an agency overall.
In each of these myriad ways, mission-enabling professionals work diligently to ensure that a workforce, which makes frequent and significant sacrifices, has the support it needs.
The Secret Service is growing!
Over the past few years, the Secret Service has worked diligently to grow its workforce, while also seeking to increase the agency's veteran and female populations. These end of FY 2021 statistics show notable progress toward achieving these goals.
Total Employees
7,918
16.5% increase in total workforce from FY 2017 to FY 2021
4.0% average FY increase
Gender
2.1% increase in female employees FY 2017 to FY 2021
5.7% average FY increase
Veteran Status
4.8% increase in veteran employees from FY 2017 to FY 2021
1.6% average FY increase
Serving in the Office and on the Court
Personnel Security Specialist Trevon Jenifer has the unique experience of serving his country by not only working at the Secret Service, but also representing his country as a Paralympic athlete. Trevon has been a member of the men's wheelchair basketball team in the London 2012, Rio 2016, and Tokyo 2020 Paralympic games, earning two gold medals and a bronze.
Trevon has a disease called congenital phocomelia, causing him to be born without legs. After watching his siblings' involvement with sports, Trevon began playing wheelchair basketball at the age of four years old in the Washington, D.C. area. He qualified for the junior national team in 2009, and then the national team after graduating college. Just one year later, he played in the London Paralympic Games.
Trevon has long dreamed of serving his country. "I wanted to be in the military, but due to my disability, I couldn't be an active enlister and as a kid, being part of the Secret Service was a dream of mine."
This dream became a reality when Trevon attended a career fair for individuals with disabilities. There, he learned about career opportunities available at the Secret Service. He quickly applied, was hired, and recently celebrated his one-year work anniversary. "It happened so fast, but it was so awesome."
Trevon sees many parallels between his Paralympic representation of, and his public service to, the United States. "This has always been my dream agency to work with. And you are representing so much more than yourself when you are out there playing in the Paralympics. You are representing your family, the organization, and the agencies we are all working with. It's an awesome feeling to know that you have that behind you." In public service and basketball, Trevon feels a sense of purpose and duty that is bigger than himself, which has driven him to excel in both domains.
Family and friendship permeate Trevon's view of his public service and athletic life. The familial culture of the Secret Service is important to Trevon and is not unlike the closeness he feels to his Paralympic team. "Family and comradery are big personal values for me. I've been with my U.S. team for more than 12 years, and they're a family to me. I've only been with my Secret Service team for a year, but it still feels like a family too. This job is more than just what needs to be done."
During his time with the Secret Service, Trevon has displayed an incredible level of dedication, perseverance, and humility. For his efforts, he recently received a Secret Service "Extra Mile" award, and when asked about it, his answer reflected the pride Trevon feels in his duty to serve and his family in service. "It's the team that's behind me that trained me and helped me get there. Without that team the success would not be the same." He regards his Paralympic success with the same humility, deference, and pride. "When I bring home a gold medal, they don't see the family and friends that support me." To prepare for the Paralympics, he would wake up at 4:30am to train before reporting to work. After work and spending time with his family, he would then go back to the gym at 10:00pm to continue training. "This is an honor," Trevon said. "Some people don't get this opportunity one time, and they train their entire lives for it. I've been blessed that this [was] my third games." And for the Tokyo Olympic Games, all of Trevon's families followed his journey and celebrated his efforts. "When I got back from Tokyo, to have the support of the people across the entire agency shows how cordial the relationship between Secret Service employees is, and that meant everything."
The Secret Service, the USA Paralympic Team, and the nation are all fortunate that Trevon refused to let anything stand in the way of his dreams to represent and serve his country. His story reminds us that it is an honor to serve, and that in our service, we bear a solemn duty to overcome any obstacle to mission success.
Building the Secret Service of Tomorrow
Throughout FY 2021, the Secret Service has remained focused on building the future of the agency. In this endeavor, the agency has made significant progress. Over the last year, the Secret Service completed the conversion of over 900 Secret Service-owned vehicles to a leased vehicle program. These leased vehicle replacements will reduce maintenance expenses and repair requirements on the Secret Service's aging fleet and will ensure that operational personnel have safe and reliable motor vehicles to meet the protective and investigative mission needs. Currently, the Secret Service maintains a worldwide fleet of over 5,000 vehicles.
The agency also increased the size of its procurement staff, enabling the development and facilitation of new internal training programs which will lead to efficiencies in the agency's contract activities, and increase the ability to review the efficacy of existing programs. These enhancements place the agency in a better position to equip the workforce for a changing and expanding mission environment with greater speed and flexibility. Further, amid a global pandemic, our procurement personnel confronted the challenge of undertaking the unprecedented logistical effort to obtain and distribute over 2.1 million pieces of personal protective equipment, caring for our workforce and preparing for future operations.
The Secret Service relies on a continuous dialogue with Congressional Members and staff to ensure the agency can meet future mission requirements. Secret Service Congressional Affairs personnel fulfill this liaison role, relaying the agency's legislative priorities, including the annual budget request and other mission needs. These professionals routinely engage with field offices to organize meetings between Secret Service leadership and local Members of Congress to ensure awareness of the work the agency is doing in their districts and to highlight the work of this elite organization.
This fiscal year, efforts by the Congressional Affairs Program helped secure the passage of the "Secret Service Overtime Pay Extension Act," which extended overtime pay authorities for employees performing protection duties through FY 2023. Without this legislation, the agency would have lost the authority to pay operational personnel for hours worked beyond the federal limit. Initiatives such as these are a critical component to caring for this dedicated workforce.