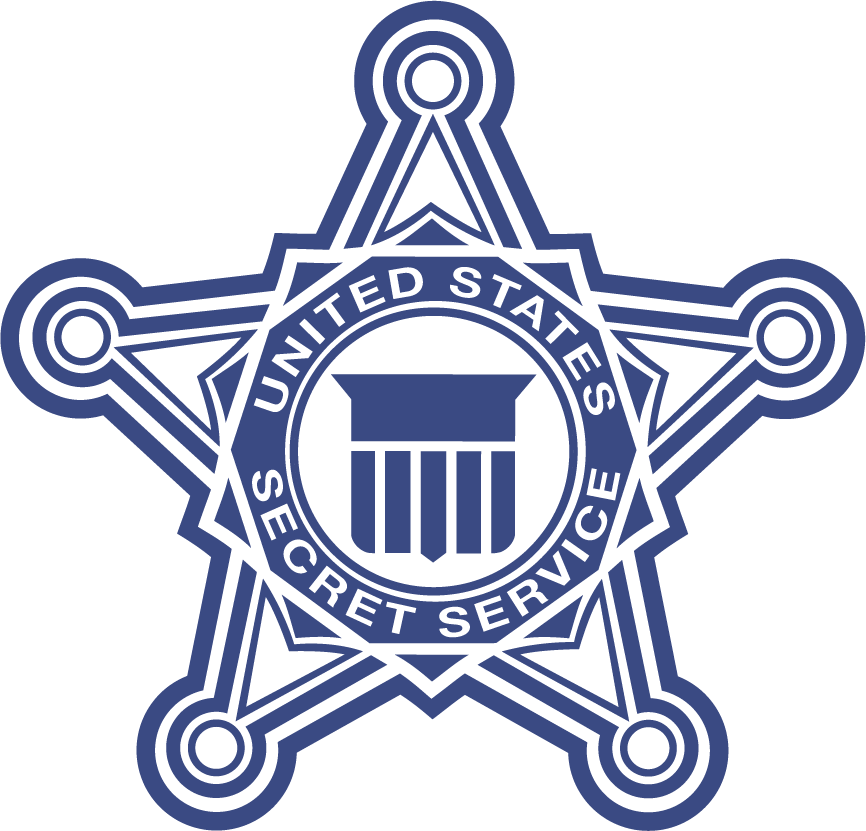 Fiscal Year 2021 Annual Report | Honored to Serve
Building Meaningful Careers
Student Programs Spotlight
When people first hear of "student opportunities" at a federal agency, their mind immediately jumps to an unpaid undergraduate student helping file papers in an office. However, student opportunities at the Secret Service are so much more than that. From rotational assignments to unique training opportunities in the field, Secret Service student programs offer an unmatched experience.
Most people who have completed student opportunities at the Secret Service have come through a Pathways Program, including the Internship Program – or one of its predecessors, such as the Stay-in-School Program, the Presidential Management Fellowship (PMF) Program, or the Recent Graduates Program. Others joined the agency through the Special Advisor Program. Each of these programs targets different populations of students, ranging from current high school students through graduates with advanced degrees, such as PhDs and JDs, and serve as an effective means to recruit diverse talent to the Secret Service workforce.
The Secret Service is strengthened by its diversity. The international scope of the Secret Service mission requires personnel to routinely engage with people of all backgrounds.
Tanar Wright-Sackey, Management and Program Analyst, applied to a student internship opportunity. At the time, she was working in local law enforcement while also studying policy in her master's program. She said, "I loved the opportunity to stay in law enforcement and use my education in policy – and to be able to tie those two together." Tanar enjoyed the flexibility afforded by the internship. It allowed her to dive into different divisions, including policy, administrative/business operations, human resources, records management, and emergency preparedness.
Scott Walters, Lead Document Analyst, also joined the agency as a part of the Stay-in-School Program and has been with the agency for over 33 years. He was studying criminal justice and was drawn to the mission of the Secret Service. "I was about 18 years old and learned that certain federal agencies had this program where you could go to school and work. I picked up the [phone book] and flipped right to the Secret Service. What better agency to work with?" Scott said his time as a Stay-in-School student intern not only helped with his education, but also helped him gain the experience necessary for what became a career with the Secret Service. The agency gave him opportunities he could not have found elsewhere. "I have assisted with various types of Secret Service training. I was a part of an access control team at the White House. I have worked crime scenes in different U.S. cities. I have given presentations to Secret Service task forces regarding counterfeiting cases and evidence that would be necessary to collect. My whole career to this date has been filled with different opportunities. Currently, I am working on a homicide handwriting case, tomorrow I could be contacted by [the Department of Homeland Security] to lend my expertise in creating secure documents, and the day after that I could be called to testify in court. It has been a great ride." He has found that there is still much to learn and assistance to provide with the agency's integrated mission. "Now with my current job responsibilities, I need to make sure I am properly examining the evidence to render my opinion that gives the best reflection of that evidence."
When asked why they stayed at the Secret Service to continue their careers after their student program, each agreed it was a combination of career opportunities, the people, and the service. Tanar said, "I was able to hear the incredible stories of other former interns who are now in the Senior Executive Service, learning about their career trajectory and how they were able to grow and build their career at the Secret Service." These stories let her know that if she stayed here, she would be able to grow her career through a variety of means, including rotational details and developmental assignments. Another Program Analyst, who originally joined the agency through the PMF program, says he is honored to serve as a member of the Secret Service workforce, stating, "You are contributing to something bigger than yourself – not just going in to collect a paycheck." Scott expressed a similar sentiment saying, "I feel privileged to have this opportunity to jump in and be an effective part of this mission – being the brick in the wall to do my part. We don't get to talk to the victims of some of the cases, but when the case has been adjudicated, I talk to the agents and ask how things worked out, they always say, 'The victim was very grateful.' It's an honor to be able to help people, while assisting the mission."
What's to love about working at the Secret Service? "There are opportunities to move around within the agency. You can tag team on projects and have the opportunity to meet and work with many different stakeholders – within and outside of the agency," said Tanar. For Scott, he enjoys the unique mission and challenging work saying, "I've gone to work every day to something different. You never know what to expect tomorrow, but it's always a challenge." These unique opportunities and ever-changing work enable the Secret Service workforce – including those in student programs – to gain valuable knowledge and skills. Scott reflected saying, "It has been a fantastic ride. I am just as enthusiastic today as I was on day one. The opportunities I have had have been fantastic. It has been a great career, and I look forward to the opportunities and challenges that may arise in the future."
From Student to Special Agent
For some individuals, such as Inspector Michael Rizzo and Special Agent Sanchez, the Internship Program led them to a career as a Special Agent. Starting as student interns in the Miami and San Diego Field Offices respectively, they used their time in college to explore opportunities with the Secret Service. Rizzo stated, "I thought it would be beneficial to learn more about the agency and if law enforcement was the direction I wanted to go."
"Once I actually began working with the Secret Service, I learned more about the agency and how much it does. Originally, I thought it was just protecting the President in a black suit and sunglasses. It wasn't until I started the internship that I actually realized there is a lot more that they do," recalled Sanchez. As each of them began their internships, they were exposed the Secret Service's integrated mission, learning more about protection and investigation. While much of their internship experience was office-based, they were able to observe operations in the field as well. "It was my second day in the office. One of the agents asked, 'Do you want to go out and see how protection works at this site?' Those experiences, going to those events and observing the communication the agents had with one another, guided me towards where I am now. I learned and took notes from all these other agents I grew up with... They were definitely helpful, caring, and mentoring – and showed me how to do things properly."
For Rizzo, his student internship has come full circle. In one of his recent roles, he has had the opportunity to work with student interns. "Fast forward 20 years later, I'm assigned back to Miami in charge of the interns. When I found out we had interns, I was excited to meet with them. I was able to expose them to stuff, such as taking them to a site we had. Both of those interns now are full-time employees with the Secret Service."
Both Sanchez and Rizzo reflected on what they enjoy most about working at the Secret Service; much of their discussion focused on the people in this agency, but also the opportunities. "You can really do whatever you want to do; whatever interests you, we have a path for. We're great about nurturing you, moving you along, and making sure you have the appropriate mentor and training," said Rizzo. These unique opportunities, combined with the people in the Secret Service workforce, drove Sanchez to stay and pursue his life-long career at the Secret Service. He reflected saying, "The entire environment in the office drove me to stay. Everyone took me under their wing and showed me not only the work/life aspect of the job, but general life information as well, including balancing your relationships and finances. I still keep in touch with a lot of them who have since moved on, because those bonds I made during that year and a half are something I will always remember." Rizzo shared the same sentiment saying, "The men and women that I met there. I was just some college kid. They took the time to explain things; everyone was very welcoming."
"You can really do whatever you want to do; whatever interests you, we have a path for. We're great about nurturing you, moving you along, and making sure you have the appropriate mentor and training."
Michael Rizzo, Inspector
For these agents, the work has remained dynamic and interesting. Rizzo said, "I have friends in the private sector. They're all doing very well and make more money than I do, but I know they are not as satisfied." For him, public service has been fulfilling, but the Secret Service family he has gained has made his career. "In 20 years, I've had a lot of exposure to different things. There are opportunities out there. The reason I stayed is because of the people. You want to say the mission, but a lot of places have really important missions too. The people I work with, the friendships I've made, I can't imagine going anywhere else. It was the experiences I had that made me apply; it was the people I met that made me want to apply."
Our Programs, Their Stories
Internship Program
Anna | Management & Program Analyst
Anna started as an intern with the Secret Service during her sophomore year at American University where she was working toward her Bachelor's in Business Administration. She says her internship has been invaluable to shaping her career. "The experiences and opportunities I have been given at such a young age and new to the workforce are unmatched." Amid Anna's internship experience, the COVID-19 pandemic emerged, greatly impacting the activities of the agency's safety and health personnel. She quickly got to work. "My job was to track our testing and positive case data. I was part of a team that built and managed a new internal database system." These experiences afforded unique professional development opportunities. "I was able to brief upper management, which not many interns have the opportunity to do." For her work on the agency's COVID effort, Anna has earned group awards from the Secret Service and the DHS. After graduating, Anna converted into a full-time role with the agency as a Management & Program Analyst.
Presidential Management Fellowship (PMF) Program
Jennifer Burke | Management & Program Analyst
Jennifer always knew she wanted a career in the public sector but was originally focused on non-profit work. "When the pandemic happened it made everyone think about what they were doing. I thought about the classes I liked the most and the topics I was interested in, and I saw my interest drifting in another direction." During the last semester of her Master's of Public Administration, she applied to the PMF program and accepted an opportunity in the Secret Service's HR Research and Assessment Division. "There are opportunities in the Secret Service that I didn't think even existed. It's a diverse agency that sets people up to do anything they are interested in. As someone who has many interests, and who's interests have shifted, this is a special agency for a PMF." Jennifer has been especially impressed with the selflessness demonstrated by employees. "The level of commitment at the Secret Service is a different level. Everyone is passionate about what they do, and that keeps me motivated."
Recent Graduates Program
Mikita | IT Specialist
Mikita began working at the Secret Service as an Information Technology (IT) contractor, while pursuing her Master's in Business Administration. Her mentor told her about the Recent Graduates Program and encouraged her to apply. "[The program] allowed me to feel confident in pursuing a different area of IT. It gave me the opportunity to figure out which direction I wanted to take my career path. I was very thankful that my coworkers were willing to take the time to work with, help, and guide me. It gave me the opportunity to learn." Mikita has continued pursuing opportunities within the Secret Service, currently serving as the African American Special Emphasis Program Manager. When asked what she enjoys most about the Secret Service, Mikita says, "I believe my coworkers appreciate the mission of supporting this nation in whatever capacity they serve. I think there is a level of pride that you do not see in a regular work environment. The experience is unmatched with the opportunities and assignments that come your way."
Special Advisor Program
Lydia Hackert | Statistician
Lydia started her career in the federal government before returning to school and earning her Master's in Business Administration (MBA). "It was always about having a career with purpose and a mission. I wanted something I could really pour my heart into, make a difference, and give back in some way." She first learned about the Special Advisor Program – an internal consulting program at the Secret Service – through her business school. "It was clear that [the program] was a really unique opportunity to combine my passion for public service with my business education… I have been able to apply my past work experience and MBA education to help the Secret Service work better and smarter." Lydia is currently a Statistician in the Office of Protective Operations. She says, "I'm honored to be part of the Secret Service because of the people. Every day I work alongside colleagues who dedicate themselves to the Secret Service mission, often working long hours and spending time away from their families to ensure that we meet our zero-fail mission."