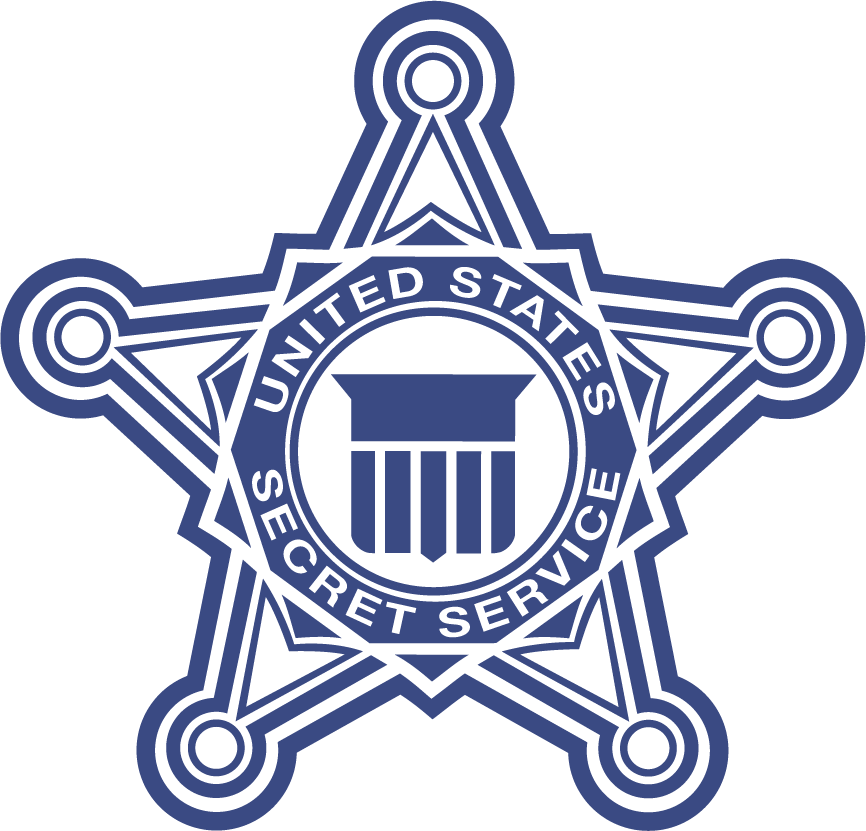 Fiscal Year 2021 Annual Report | Honored to Serve
REMEMBERING THE 20TH ANNIVERSARY OF 9/11
To mark the 20th anniversary of the tragic events of September 11, 2001, the Secret Service remembers its fallen and is proud to share the stories of its personnel who rallied together to provide aid and comfort in so many ways. The entire family of Secret Service employees, along with fellow law enforcement colleagues and partners, have a wonderful tradition of coming together in times of hardship.

Unless otherwise indicated, job titles of interviewees represent their job function at the time of 9/11.
Like it Was Yesterday
"It's been twenty years, but I remember it like it was yesterday."
– Angela Moss (Writer/Editor)
September 11, 2001 in New York City was a bright, sunny day. Secret Service personnel were beginning their day at 7 World Trade Center, home to the Secret Service's New York Field Office (NFYO). In addition to regularly stationed personnel, many employees were on temporary assignment at NYFO to support the United Nations General Assembly. At 8:46 AM the lives of everyone at NYFO, America, and the world would be forever impacted.
9/11 Timeline
———
8:46 AM
Hijacked American Airlines Flight 11 hits North Tower of World Trade Center
"It's hell on earth. [There's] no way to describe it."
Frank DeStefano (Special Agent)
8:50 AM
President Bush alerted while visiting an elementary school in Sarasota, Florida
Minutes after the attacks, a veteran Special Agent went into 1 World Trade Center and assisted in the evacuation. Despite debris falling into the Plaza, he positioned himself to block the path leading to the Plaza door. More than 1,000 people complied with his instructions and made it to safety. As the situation became more perilous an additional, but much risker, exit was used. The agent and another police officer locked arms and together controlled passage through the door, sending groups of 15 to 20 people out only when it was clear.
9:00 AM
Secret Service Director's Crisis Center (DCC) activated
9:03 AM
Hijacked United Airlines Flight 175 hits South Tower of World Trade Center
9:20 AM
DCC notified Secret Service personnel are being evacuated
9:36 AM
Vice President Cheney evacuated
In Washington, D.C., the Director's Crisis Center had been activated and the Secret Service was working to track the location of all Protectees and move them away from prime targets. At 9:36 AM, the Vice President was evacuated from the White House. Tony Zotto, Ret. (Special Agent in Charge, Vice Presidential Division) recalled, "I actually grabbed [the Vice President] by the belt and said 'let's go'."
One minute after the Vice President's evacuation, American Airlines Flight 77 crashed into the Pentagon. First Lady Laura Bush was whisked away by her Secret Service detail and evacuated to Secret Service Headquarters. Soon after, the decision was made to evacuate the White House and U.S. Capitol buildings, which included Former First Lady Senator Clinton, a Secret Service Protectee. Additionally, there was worry that United Airlines Flight 93, which had also been hijacked, was headed to an additional Washington, D.C. target. However, the flight crashed in Shanksville, Pennsylvania after brave crew and passengers stormed the cockpit.
In New York City, the South Tower had just collapsed.
"It just sounded like a freight train
coming down the street."
"A metallic monster."
"All you could do was run."
"It was absolute chaos."
"Debris from the tower just rained down on us, and you come out of the dust on the other side and then you kind of think, okay well now we've got to see who we can help and what needs to be done," recalls Doug Farber, Ret. (Physical Security Specialist). The Secret Service immediately sprang into action. Many personnel helped the wounded and directed people to safety, while others were still working in NYFO, located at 7 World Trade Center. Tim Strawman, Ret. (Assistant Special Agent in Charge) recalls, "They had to order [our personnel] to leave, and eventually they did."
9:37 AM
Hijacked American Airlines Flight 77 crashes into the Pentagon
9:45 AM
Evacuation begins at the White House
9:54 AM
Air Force One wheels up from Sarasota, Florida
9:59 AM
South Tower of World Trade Center collapses
Soon after NYFO's evacuation, the second tower collapsed. Secret Service employees made their way to Chelsea Piers. One employee recalled, "There wasn't a single agent standing by the side of the road waiting to be told what to do. Every one of our people took charge and used their training and skills to do what needed to be done. They were staring death and destruction in the eye, and not one of them flinched."
9:59 AM
Continuity-of-government procedures implemented for the first known time in American history
10:03 AM
Hijacked United Airlines Flight 93 crashes in Shanksville, PA
10:15 AM
Damaged section of the Pentagon collapses
10:28 AM
North Tower of World Trade Center collapses
After evacuating, Special Agent in Charge (SAIC) Steve Carey was attempting to locate all of NYFO's employees. He got word that one of his missing agents had just been located. The agent had jumped a seawall, grabbing the attention of the captain of a waterways ferryboat. Together, they filled the boat with groups of people, taking them in shifts to the safe shores across the river, ultimately transporting almost 2,000 survivors. Jessie Lane (Public Affairs Specialist) recalled her colleagues' actions that day, saying "To this day, I am thankful that I work for an agency that treated me like a protectee that day." However, not all Secret Service personnel were located. SAIC Carey soon got news that one employee was missing – Master Special Officer Craig Miller. Craig's location at the time of the attack remains unknown, but it is believed he died helping others.
11:45 AM
Air Force One lands at Barksdale Air Force Base in Louisiana
"There was a fire truck that was unmanned, and four agents were actually fighting fires."
Tom Grupski, Ret. (Deputy Special Agent in Charge)
"At some point I commandeered a Coast Guard boat, as well as a Nassau County police boat."
Donald Mihalek, Ret. (Special Agent)
"They put together this little navy of theirs. We got them on a boat, across the Hudson, had busses waiting for them there."
Patrick Convery, Ret. (Assistant Special Agent in Charge)
2:50 PM
Air Force One lands at Offutt Air Force Base in Nebraska
5:20 PM
7 World Trade Center, location of the Secret Service New York Field Office, collapses
6:54 PM
Marine One arrives at the White House
8:30 PM
President Bush addresses the nation from the White House
The Work Continued
"Work continued. Work had to continue. We couldn't just stop what we were doing."
– Dennis Letts, Ret. (Senior Special Agent)
After September 11th, work did not stop for the Secret Service – instead it amplified. On September 12th, the Secret Service received word President Bush would be visiting ground zero on September 14th. Typically, a protective advance takes several weeks to complete, but the New York Field Office only had two days to prepare. The JFK, Melville, White Plains, and New Haven Resident Offices, as well as the Newark Field Office provided immediate support to NYFO. Newark Field Office played a significant role by supplying vehicles, radios, and other equipment. Headquarters divisions in Washington, D.C. assembled a working group to assist with any request coming from New York. Additionally, the U.S. Postal Service provided NYFO with an entire office floor at their Morgan Station location.
SAIC Steve Carey explained, "We're one of the largest, most active Secret Service field offices in the world [NYFO], and we lost our entire physical infrastructure. The President and Vice President were scheduled to visit, the U.N. General Assembly was only weeks away, and we had ongoing criminal investigations. In a blink of an eye, we have no office space, no phones, no cars, no hand radios, no computers, low supply of weapons, no office supplies, the list went on and on. We were scrambling, but within 48 hours, we were up and going once again, ready for anything."
"[The Secret Service family] needs to understand what happened here on September 11th. But, they really need to know what happened on the days that followed. Those are the days I want us to remember, the days that redefined who we are, and what we will be again. That's what I want people to know."
Unidentified Special Agent, New York Field Office
Coming Together in the Aftermath
In the aftermath of September 11th, government and military partners came together to assist each other. After the attack on the Pentagon, there was a need to put a credentialing system in place to restrict access to the site and ensure people at the site had a demonstrated need to be there. On September 13th, the Major Events Division (MED) of the Secret Service received a request to put in a credentialing system at the Pentagon. When MED arrived at the Pentagon, they set up shop in a tent with a dirt floor – far from their normal work environment. With assistance from the military, the MED kept the credentialing operation active from September 13th-26th.
"To this day, I am thankful that I work for an agency that treated me like a Protectee that day."
Jessie Lane, Public Affairs Specialist
In the days after 9/11, a new sense of community and caring was sparked across America. Secret Service personnel working at the White House and other D.C. facilities endured long hours under extremely stressful conditions. Recognizing the challenge Secret Service employees faced, personnel from the White House Usher's Office and residence staff ensured the Special Agents and Uniformed Division Officers were fed by opening the White House kitchen to prepare food for Secret Service post standers. Additionally, help was provided by local restaurants and some area hotel managers, making their employee cafeterias available to Secret Service personnel without charge.
The Secret Service family bond also grew tighter after Master Special Officer Craig J. Miller's passing. Doug Farber, retired Physical Security Specialist, worked at ground zero every day for two months sifting through the debris. Don McGee, Physical Security Specialist, explained, "You just wanted to have closure for Craig Miller's family, and you wanted to have closure for all the thousands of people that were there. We wanted to do for him what we would want someone to do for us."
The Secret Service Employee Recreation Association (ERA) was founded to promote the general welfare of employees. After 9/11, the ERA established a Miller Family Assistance Fund to provide immediate aid to Master Special Officer Miller's wife and children. In the first month alone, over $50,000 in donations were raised.
"It's just a heavy thing to carry every day. I do it, and I'm fine. I just want people to remember those who are no longer with us. Please don't ever forget those people."
Keith Gessner, Ret., Special Agent
Remembering the Fallen
U.S. Secret Service Master Special Officer (MSO) Craig J. Miller of the Special Services Division was among the 72 law enforcement officers killed in the 9/11 terrorist attacks. Craig was on a temporary assignment in New York City, preparing for the agency's annual coordination of the United Nations General Assembly. Those security preparations were based out of the Secret Service's New York Field Office at 7 World Trade Center.
Craig was a highly decorated veteran of the U.S. Army, where he served for approximately four and a half years. He participated in Operations Desert Shield and Desert Storm. During his military career, his honors included two Bronze Stars and the Kuwait Liberation Medal. On January 3, 2000, Craig joined the Secret Service Special Services Division.
Craig received extensive emergency medical training during all phases of his military, post-military, and Secret Service careers. His location at the time of the attack remains unknown. The U.S. Secret Service Valor Award was posthumously awarded to Craig for his bravery above and beyond the call of duty on September 11, 2001. Craig made the ultimate sacrifice for the citizens of New York City and this nation.
---
Following the impact of the first plane into the World Trade Center, the law enforcement and first responder community rushed personnel to the scene to aid with rescue and recovery. Years later, 9/11-related illnesses from exposure to toxic materials following the terror attacks has led to nearly 300 additional deaths. U.S. Secret Service Special Agent in Charge (SAIC) Charles (Chuck) L. Friend is among those who died because of that exposure.
After the attacks, Chuck immediately responded to a request for Secret Service personnel to travel to New York City to assist. For three and a half days, he worked at a landfill on Staten Island, sifting through the debris recovered from Ground Zero, hoping to find remains, objects related to the attacks, or materials from the New York Field Office. These actions were characteristic of Chuck, who also volunteered on the Secret Service team that responded to Oklahoma City in the aftermath of the April 19, 1995 bombing that resulted in the death of 168 individuals, including six Secret Service personnel.
In February of 2016, Chuck was diagnosed with a rare form of cancer and given just six months to live. Through his determination, strength, faith, and courage he survived another two and a half years, passing away October 23, 2018, at the age of 58.
Chuck began his career with the Secret Service in 1983 at the Washington Field Office. He served in various capacities and on a variety of teams throughout this career, ultimately retiring in May of 2005 as SAIC of the Office of Protective Research.

The sacrifices of Master Special Officer Craig J. Miller and Special Agent in Charge Charles "Chuck" L. Friend serve as a solemn reminder of the losses suffered on that day. We pause to remember the lives lost, as well as the selfless work of public servants across the country. We will never forget.