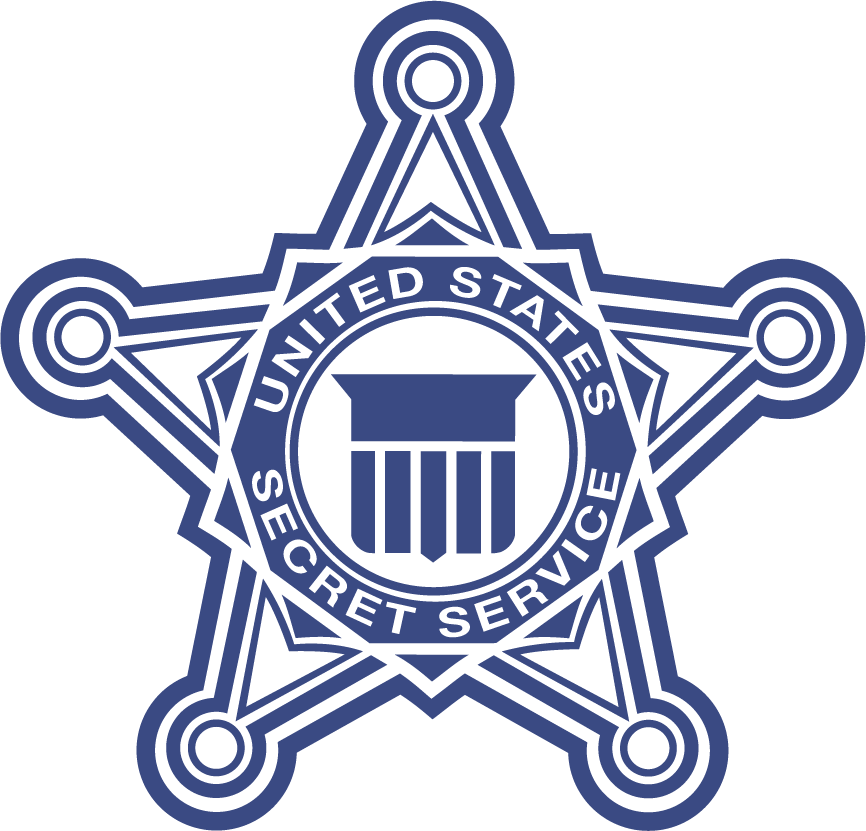 Fiscal Year 2021 Annual Report | Honored to Serve
PROTECTIVE OPERATIONS
The Secret Service provides physical protection for the President and Vice President of the United States; their families; presidential and vice presidential candidates; former Presidents and First Ladies; several high-level Administration officials; visiting foreign dignitaries; and designated National Special Security Events (NSSEs). With fewer than 8,000 personnel in FY 2021, the Secret Service conducted protectee visits for over 5,778 domestic travel locations, and 246 international travel destinations from Guatemala to Switzerland.
The high operational tempo continued throughout the global pandemic, and to the conclusion of the 2020 presidential campaign. The Secret Service rapidly and successfully established a protective division for a former President. During the Presidential transition, the Secret Service covered 43 permanent (16 temporary) protectees, a historically high number for the agency. In overcoming the added complexity and enhanced staffing needs of this historic 2020 Presidential transition, the Secret Service further signified its resilience and relentless dedication to the protective mission.
In addition to conventional protective travel, the Secret Service also coordinated security for three NSSEs: The 59th Presidential Inauguration; the President's address to a Joint Session of Congress; and the 76th United Nations General Assembly, which was held in person after being a virtual event in FY 2020.
Cutting-Edge Protection
Special Agents, Uniformed Division Officers, and Technical Law Enforcement personnel provide an around-the-clock operational footprint devoted to safeguarding protectees and facilities. In an evolving threat environment, this protective effort requires personnel and technological resources drawn from across the Secret Service. Operational personnel conduct protective security surveys and numerous special projects in support of Presidential, Vice Presidential, and dignitary protection requirements. Technical Security Investigators, Physical Security Specialists, Engineers and Scientists ensure that the Secret Service deploys cutting-edge technology and capabilities to meet any threat directed at world leaders and their families.
Sustaining no-fail performance requires the Secret Service to manage and administer comprehensive countermeasures.
Counter-surveillance personnel and Intelligence Research Specialists conduct threat assessments that support protective methodology. Sustaining no-fail performance requires the Secret Service to manage and administer comprehensive countermeasures programs against chemical, biological, radiological, nuclear, electronic, and environmental threats to maintain physical security infrastructure at the White House, the Vice President's Residence, temporary protective sites visited by protectees, and agency facilities around the world. This year, the Secret Service made several upgrades to protective technology assets including the enhanced Fully Armored Vehicles (FAVs) and Counter Unmanned Aerial Systems (cUAS) mitigation capabilities.
Layers of Protection
Barry Swaldo on Mitigating Threats
As a Technical Security Investigator (TSI), Barry Swaldo is a member of a specialized unit within the Secret Service that monitors and mitigates environmental and man-made conditions that may negatively impact protectees. Originally serving as a Special Agent before becoming a TSI, Barry has had a unique experience seeing different layers of protection and had the skillsets required to successfully carry out these varied areas of the protective mission. He explained, "This experience gave me the ability to understand why we provide layers of protection, while working hand in hand with the local police to create these different areas. Our mission directly impacts numerous groups on a daily basis." The TSI role provides Barry the opportunity to work alongside all protective divisions within the Secret Service. In addition to working with internal stakeholders, he works with many external partners, because the technical security mission directly impacts other federal, state, and local partners, including police, fire, and public works departments.
Fully Armored Vehicles
In FY 2021, the Secret Service began the process of replacing its fleet of armored vehicles. Over the last year, the agency fully armored and deployed over 50 new vehicles, putting the agency well ahead of its goal to have approximately 470 armored vehicles in service nationwide by 2023. Additionally, the Secret Service started building the infrastructure to maintain these assets as long-term investments, which has prompted extensive ongoing efforts to procure and modify additional secure storage facilities throughout the country.
Unmanned Aerial Systems
The Secret Service continues to pioneer advancements as a leader in protective technology and methodologies to confront an ever-evolving threat environment. Most recently the agency has done so by establishing an unmanned aerial system (UAS) program. This program had its origins in countering unmanned aerial systems (c-UAS) and has evolved to include using UAS to support protective operations. A recent partnership with the Department of Homeland Security has supported and expanded the agency's use of UAS/c-UAS. As part of this process, the Secret Service proactively engaged partners to identify and implement best practices. Now, the Secret Service's UAS/c-UAS program has not only been certified by the Department of Homeland Security but is also used as a template for smaller agencies seeking to establish programs of their own.
The Technical Side of Security
Shanita Wilkins on Technical Security Best Practices
Shanita Wilkins has had a unique career within the Secret Service, having served within many different areas of the agency including training, equity and employee support services, and technical security. She has traveled with numerous presidential protection details, assisting with foreign assignments and logistics, which provided her with firsthand experience of what is involved to successfully carry out the protective mission. Shanita recalled that these protection trips were where she saw how important technical security was to the mission. "I remember thinking our Technical Security Division seemed mystical! No one knew exactly what they did, but everyone knew it was incredibly important and critical to the success of the mission."
After experiencing the technical side of protection, she saw many opportunities due to her program management and business acumen skillsets to further enhance technical security requirements. She said, "There is a great need to marry program management with the technical side. We have extremely talented and highly technical personnel, but there is a need to translate that knowledge in how to procure what they need. I am able to work with these highly technical personnel to articulate best practices, mitigate mission gaps, and provide solutions for resources and funding. The marriage between these two roles is what helps sustain the programs to achieve our protective mission from a technical security perspective."
"I remember thinking our Technical Security Division seemed mystical! No one knew exactly what they did, but everyone knew it was incredibly important and critical to the success of the mission."
Shanita is currently participating in the Senior Executive Service (SES) Candidate Development Program, an Office of Personnel Management developmental program to identify and prepare aspiring senior executive leaders within the government. Her development assignment entails working closely with a major professional sports league to gain insights into their technical security operations and ascertain best practices to be implemented within the Secret Service upon her return. There are numerous parallels between the Secret Service's work with NSSEs and major sporting events. Both events are high-profile, televised, have thousands of attendees, and require an extensive security plan. The knowledge Shanita will gain from this developmental assignment will provide valuable insights which will help enhance the agency's technical protection posture.
The Establishment of the
Crisis Intervention Team
In recent years, individuals throughout the agency, such as Dr. Michelle Keeney, observed that Secret Service Uniformed Division Officers were regularly encountering persons with mental illness near the White House complex, Foreign Missions protective zones, and the Vice President's Residence. Michelle noted, "Our Uniformed Division Officers often encounter individuals experiencing mental illness, addiction, and homelessness. There was a clear need to better equip our personnel to serve the public, while also maintaining a safe and secure environment around our protective sites." The frequency and degree of these interactions highlighted the need for training that focused on the best practices for interacting with persons who suffer from mental illness. "We didn't have good mechanisms in place to communicate [with] and assist these individuals. In 2019, the Uniformed Division-White House Branch had over 500 contacts with persons with mental illness," explained Uniformed Division Lieutenant Richard Allwein, who partnered with Michelle, other Secret Service colleagues, and partners from external organizations to establish the Secret Service Crisis Intervention Team (CIT).
The CIT program is a community-based approach to managing encounters with individuals experiencing mental health crises, utilizing more than a dozen formal partnerships. These mental health, law enforcement, and other community organizations support persons with mental illness, provide alternates to prosecution whenever possible, and reconnect them with family, friends, and acquaintances. In partnership with other agencies, CIT also facilitates service/treatment plans to determine a best possible solution for the individuals. "To my knowledge, we are the only federal agency building an in-house CIT program," said Richard.
Richard highlighted the need for CIT saying, "This program was needed to bridge the gap and help us communicate with these individuals in an effective manner and emphasize the public service portion of our career path." Serving the community is at the heart of this program. Michelle stated, "A central theme of the CIT program and its training is community. 'Who is the community you serve?' 'How do you engage with a person who is struggling?'" Secret Service Officers are often the only people who check in on these individuals, many times giving food and clothing out of their own pockets. "There is a human element that is going on around the White House Complex that no one would have any idea about. We are trying to care for this population and serve the mission of this agency," said Michelle.
Since its inception, the CIT has made significant achievements including formulating written policies to address law enforcement response to persons affected by mental health and/or substance abuse issues, hosting the inaugural Secret Service CIT course, incorporating mental health and de-escalation into the basic curriculum for Uniformed Division and Special Agent training, and holding the first formal CIT Task Force Meetings, which serves as an official forum to discuss individuals who have been jointly identified as requiring a more comprehensive approach to their care and case management. The Secret Service plans to grow this program in the coming years. Michelle expressed her vision for the Secret Service CIT program, saying, "We are the first federal law enforcement organization to have a CIT program and hope to support other agencies in building out their own programs."
Training the Crisis
Intervention Team
The Crisis Intervention Team (CIT) program – introduced earlier in this report – was established to promote a community-based approach to managing encounters with individuals experiencing mental health crises. To support the agency-wide effort, Secret Service personnel came together to develop training to equip operational personnel to handle these encounters. This program and these trainings utilize Secret Service expertise, as well as that of the CIT program partners, such as law enforcement, social services, homeless outreach teams, and behavioral healthcare providers.
Dr. Michelle Keeney, Zachary Ainsworth, Lieutenant Richard Allwein, and their team worked with partners to develop training on how to recognize symptoms of mental illness, establish effective de-escalation techniques, review necessary legal implications, and become knowledgeable on resources available to assist these persons. "After training, the officers and agents were able to utilize these skills within days and saw positive results. This not only increased their intrinsic value, but increased their pride in their jobs," says Richard.
The inaugural CIT course was a great success. One Uniformed Division Officer recalled, "This training has really opened my eyes to mental illness with people we deal with every day. Now I have many ways to help people that need it." Another Uniformed Division Officer believed the training would shape the way in which he navigates scenes in the future. He said, "Looking back at previous scenes I've worked, if they happen again, I would handle them differently." CIT has also beginning to be incorporated into the basic curriculum for Uniformed Division and Special Agent training at RTC.
Richard emphasized the importance of this training to the success of our personnel's daily operations, saying, "At the end of the day [in these interactions], we are dealing with another human being and we need to treat them accordingly. We need to treat them with empathy and meet them where they are."
SPOTLIGHT STORY
CIT Success Story
Since its inception, there have been numerous success stories with the CIT program. Secret Service personnel who are trained to serve as Crisis Intervention Officers (CIOs) helped an individual who had been homeless for over seven years reconnect with his brother. This individual is no longer homeless and is now receiving treatment for his mental illness. In another instance, CIOs encountered an elderly female who was experiencing a mental health crisis. While initially locked in her vehicle and refusing to exit, CIOs practiced patience, empathy, and other de-escalation techniques to convince the individual to exit her vehicle and voluntarily commit herself to receive assistance. The CIT Program is an ever-evolving initiative within the Secret Service. Future initiatives include certifications from CIT International Inc., the CIT mobile app, resource guides, and Crisis Intervention Training courses across all levels of the workforce.

Detection Canines of the Secret Service
The Secret Service uses canines to detect evolving explosive threats at protective sites and during events, such as White House Garden Tours, the United Nations General Assembly, and many others. These dogs screen people and objects for the presence of explosive threats in a variety of formats. Secret Service canines and personnel work diligently to deter and prevent explosive threats, demonstrating great versatility by adapting to a wide variety of temporary venues. The Secret Service will continue to expand this program in the years to come.
40th Anniversary of the Carter Protective Division
The January 20th, 2021 Presidential Inauguration marked a special milestone in Secret Service history: the 40th anniversary of the longest operating former President protection division. Based near Former President Carter's childhood home in Plains, GA, the Carter Protective Division has been staffed by scores of men and women over the years. This ruby anniversary affords an important opportunity to honor individuals throughout the Secret Service workforce who have supported protection for President Carter – from becoming a Presidential candidate in 1976, campaigning, serving in office, and traveling as a former President.
The Carter Protective Division has traveled the globe for over forty years performing protective operations. In the last twenty years, CPD personnel have supported...
5,880
Domestic travel visits
733
Foreign travel visits to 157 countries and territories
8,696
Domestic travel days
1,794
Foreign travel days
Almost 2 million
Hours logged by Secret Service personnel
Protective Intelligence
A successful protective visit does not happen without the coordination and efforts of several agency offices, harnessing a diverse range of skillsets.
A successful protective visit does not happen without the coordination and efforts of several agency offices, harnessing a diverse range of skillsets and abilities. One critical aspect of the protective mission is the need to continuously assess protective intelligence data. The dedicated employees who focus on protective intelligence analyze, evaluate, and disseminate, information about individuals, groups, and activities that pose a potential threat to persons, facilities, and events protected by the Secret Service. These specialized divisions focus on a wide spectrum of potential threats – and how to mitigate them. One such division researches, compiles, analyzes, and disseminates protective intelligence to agency personnel, providing direct support to Secret Service protective operations world-wide. These materials support leadership and operational personnel in making sound and effective protective and investigative decisions. In FY 2021, the Secret Service supported more than 350 foreign trips, produced approximately 300 assessments and 60 intelligence reports, and presented more than 125 intelligence briefings in support of protective operations.
The Critical Protective Analysis Group (CPAG) was created in 2002 to better support Secret Service protective details in a post-September 11th world. The group focused attention on the heightened and evolving threat from extremists and advocated on the need for more specialized analysis. The CPAG provides threat assessments, briefings, and other information pertinent to the protective intelligence mission. In their analyses, they consider evolving trends in weapons, tactics, and technology. To do so, agency personnel conduct research, analyze materials, and disseminate operationally relevant information pertaining to threat assessment and prevention of targeted violence. Information is shared through briefings and presentations for Secret Service personnel, as well as to international, federal, state, local, and tribal law enforcement, military services, civilian security personnel, and first responders. In FY 2021, CPAG delivered a total of 70 briefs to over 1,300 attendees. The internal and external briefings CPAG conducts enable the group to provide critical information regarding the evolving threat environment, which allows Secret Service personnel and partners to make more informed decisions.
Counter-surveillance is another crucial aspect of the protective mission, and the dedicated women and men of the Secret Service provide around-the-clock counter-surveillance support throughout the Washington, D.C. area to support the protective mission. Their reach extends much further than D.C., however, as these personnel travel throughout the country supporting protective operations, mitigating evolving threats, and providing vulnerability assessments to protective details and NSSE operations. Specialized units have responded to critical locations and deployed to enhance officer safety, force protection, and provided increased situational awareness capabilities. This year, to continually evaluate and evolve the agency's protective operations the Secret Service initiated new efforts to standardize counter-surveillance operations, leverage interagency training, and enhance collaboration with federal, state, and local partners that operate in the greater Washington, D.C. area.
Workforce Perspective
"It takes a special person who is dedicated to serving something bigger than themselves. The 'no fail mission' that is vital to protecting and defending the White House Complex, is only surely attained by dedication, tenacity and resilient men and women of the Secret Service."

- Deputy Chief, Uniformed Division
It takes a special person who is dedicated to serving something bigger than themselves.
National Threat Assessment Center
As a part of the agency's core protective mission, the Secret Service researches and conducts threat assessments, which include a broad spectrum of settings. One such area that the Secret Service has heavily researched is targeted violence in schools, which has afforded a unique opportunity to serve America's children through the agency's expertise and expansive skillsets. On March 30, 2021, the Secret Service National Threat Assessment Center (NTAC) published Averting Targeted School Violence: A U.S. Secret Service Analysis of Plots Against Schools, which provided an unprecedented account of how planned acts of targeted school violence have been prevented. NTAC's research staff closely examined 67 disrupted plots against K-12 schools from 2006-2018, with a particular focus on the behavioral backgrounds and warning signs displayed by the students planning violence.
In conjunction with the release of the March 30th report, NTAC staff presented their research findings and operational implications during three virtual events for community partners, spanning public safety, education, and other sectors. Due to the exhaustive community outreach efforts of NTAC's staff, these three events reached over 25,000 federal, state, local, tribal, and international public safety professionals, representing all 50 states and 74 countries. Furthermore, NTAC mailed printed copies of the report to approximately 38,000 public and private K-12 schools across the United States and made a digital copy available on the Secret Service website.
Following one of the training events, the Secret Service was notified by a foreign law enforcement agency that they were able to utilize the information presented during NTAC's training event to prevent a school attack in their country – a school attack that a student was plotting for the very next day.
A History of the First Lady's Detail
The Secret Service's original protective mandate did not include the President's family. In early assignments, an agent would accompany the First Lady during outings or events outside the White House as a courtesy. On occasion when the First Lady traveled, an agent from the local office would be on hand to assist as well. In 1894, the Secret Service began to unofficially protect the President and his immediate family, following a request from First Lady Frances Cleveland after kidnapping threats were directed at two of their children, Ruth and Esther. The Secret Service continued informal protection of the President's immediate family under President William McKinley's administration. In 1917, Congress formally authorized Secret Service protection for the President's immediate family.
However, not all First Ladies were in favor of having a Secret Service detail. First Lady Eleanor Roosevelt refused one, and her wishes were largely honored. As an alternative, she was provided a gun for personal protection, along with a Secret Service badge entitling her to be armed. First Lady Roosevelt noted, "I would have never used [the gun] on a human being."
It was not until 1969 that a First Lady's Detail was incorporated into Secret Service organization charts and has since been incorporated into the Presidential Protective Division. The Secret Service has never had to confront and respond to a violent attempt directed at the First Lady, though agents on the First Lady's Detail have responded in the aftermath of assassination attempts on the President and attacks on the nation.
On November 22, 1963, Special Agent Clint Hill, First Lady Jacqueline Kennedy's primary agent, heard the gunshots of an assassin. He immediately ran from his vehicle while the bullets were still being fired and climbed on the rear of the President's rapidly moving limousine. He shielded the President and First Lady with his own body as it sped toward the hospital. For his actions, Clint was presented with the Treasury Department's highest award for bravery, the Exceptional Service Award.
On the morning of September 11, 2001, First Lady Laura Bush was headed for the U.S. Capitol to attend a function when her Detail Leader told her that a plane had struck the North Tower of the World Trade Center. While in route, the South Tower was also hit, and while at the Capitol, the Pentagon was attacked. First Lady Bush was taken to a secure location to wait until the Secret Service's Emergency Response Team and additional agents arrived to assist in moving her to the limousine. She was then evacuated to Secret Service Headquarters until it was clear to return to the White House.