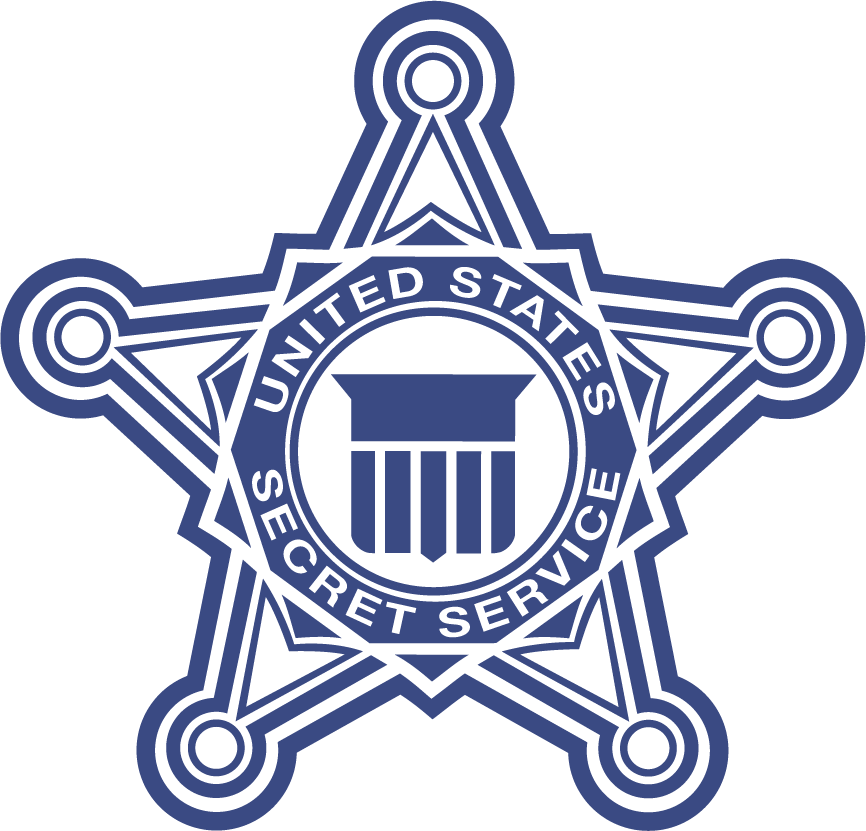 Fiscal Year 2021 Annual Report | Honored to Serve
INVESTIGATIVE OPERATIONS
The Secret Service carries out a unique, integrated mission of protection and investigations. The Secret Service was established in 1865 to investigate and prevent the counterfeiting of currency and was subsequently assigned responsibility to protect designated persons. As the nation's payment systems have evolved, the agency's investigative responsibilities have kept pace to continue to safeguard the payment and financial systems of the United States from a wide range of financial and computer-based crimes.
The Secret Service utilizes a global network of field offices, task forces, and partnerships to detect and arrest those engaged in crimes that undermine the integrity of U.S. financial and payment systems, while fully supporting protection responsibilities. The criminal investigations of the Secret Service are increasingly transnational in nature and involve emerging technologies, requiring integrated global teams with relevant technical expertise. These teams prioritize their investigative activities to achieve the greatest economic impact in safeguarding the integrity of financial payment systems, which are essential to commerce and security. Additionally, Secret Service field offices inform the public on how they can help prevent crimes, develop and maintain partnerships with local law enforcement and business partners, and support protective operations.
Cyber-Enabled Financial Crime
In FY 2021, the Secret Service investigated and arrested persons who were, in aggregate, responsible for $770.1M in victim losses, of which $1.3B was seized and $54.5M was returned. These investigations also led to the recovery of financial accounts, totaling $1.1M. Additionally, Secret Service investigations prevented a further $2.3B+ in potential fraud loss by arresting individuals before they could fully realize the gains from their crimes. Common cyber financial crime investigation types include business email compromises, card skimmers, network intrusions, ransomware, and ATM cash-out schemes. The continuation of the COVID-19 pandemic during FY 2021 also enabled the continued expansion and diversification of financial crimes which prey on the fears of an anxious public and target various relief programs. At the onset of the pandemic, countering this form of fraud became an investigative priority of the Secret Service, and these investigations will continue over the coming years to ensure those who attempted to use the pandemic as an opportunity to engage in fraud are brought to justice.
Counterfeit
The Secret Service's role and skill in preventing counterfeiting of U.S. currency, obligations, and securities is a foundational and distinguishing aspect of our investigative operations. The unique ability of Secret Service forensics specialists to detect, identify, and trace counterfeiting to its source remains unmatched. Even as financial systems digitize, countering counterfeiting continues to be a major element of the investigative mission.
In FY 2021, the Secret Service seized over $51.4M in counterfeit currency across the globe, preventing it from being used to defraud businesses and individuals.
FY 2021 By the Numbers
$2.3B+
Dollar Loss Prevented by Cyber Financial Crime Investigations
$770.1M
Actual Cyber Financial Crime Loss
$1.1M
Financial Accounts Recovered
937
Arrests for Cyber Financial Crimes
$51.4M+
Counterfeit currency seized
216
Arrests for Counterfeiting
$54.5M
Assets Returned to Victims
Where is the Secret Service located?
Cyber Fraud Task Force
In 1995, the Secret Service established its first electronic crimes task force, modeled after the Secret Service's existing financial crimes task forces. In 2001, Congress directed the Secret Service to develop a national network of electronic crimes task forces for the purpose of preventing, detecting, and investigating various forms of electronic crimes. Today, the financial and electronic task forces of the Secret Service operate as a globally integrated Cyber Fraud Task Force (CFTF) and unite team members across a variety of disciplines to focus on investigating cyber financial crimes, including emerging trends like the growing illicit use of digital currency and ransomware attacks.
These task forces are comprised of Secret Service Special Agents, technical experts, forensic analysts operating in the CFTF Digital Evidence Forensic Labs, and state, local, tribal, and territorial task force officers trained through the Secret Service's National Computer Forensic Institute. At present, the Secret Service has operationalized CFTFs in 42 domestic offices and 2 international locations, London and Rome, and plans to continue to develop and expand this network. These task forces are coordinated through the Secret Service's Global Investigative Operations Center, which provides the technical infrastructure, operational guidance, and expert knowledge to conduct integrated investigative operations across multiple jurisdictions. This unified approach towards preventing cyber-crime provides the Secret Service unrivaled agility in operating across multiple jurisdictions and thereby prevent millions in financial loss.
Workforce Perspective
"We are a great agency with exceptional people that since 1865 have been building the reputation of this agency. We are great ambassadors of the U.S. when traveling abroad and are unique in carrying out our dual mission. The monumental effort that goes into our protection work is unmatched anywhere in the world, and our investigators are some of the best this country has to offer."
— Stavros Nikolakakos, Assistant to the Special Agent-in-Charge
Our investigators are some of the best this country has to offer.
The National Computer Forensics Institute
The National Computer Forensics Institute (NCFI) is the nation's premier federally funded training center for cyber investigations. NCFI leverages innovative technology and experienced instructors to train state and local law enforcement officers, prosecutors, and judges on digital evidence collection and analysis. In doing so, the Secret Service works to ensure that the nation is equipped to conduct modern law enforcement operations and that the U.S. judicial system can effectively process such cases. After completing their time at NCFI, officers return to their police departments armed with powerful equipment and cyber skillsets. As a result, they can partner with the Secret Service on cybercrime investigations, as well as help their departments tackle cases requiring the use of digital forensic evidence. Similarly, prosecutors and judges who attend NCFI receive training at no-cost and, upon return to their judicial districts, are better positioned to present and evaluate digital evidence in the courtroom. In FY 2021, NCFI continued to meet the challenges presented by ever-evolving digital crimes and the ongoing COVID-19 pandemic. NCFI training, both in-person and virtual, disseminated important information to Secret Service field offices and its network of CFTFs, including state and local law enforcement investigative partners. This was an unprecedented year of NCFI training achievements with tremendous growth in individuals trained, forensic exams conducted, and evidence analyzed.
NCFI FY 2021 By the Numbers
4,000+
Law enforcement partners trained at NCFI in 102 classes
+45% from FY 2020
18.9+
Petabytes of digital forensic evidence analyzed by NCFI-trained law enforcement partners
+50% from FY 2020
117,570+
Digital forensic exams conducted by NCFI trained law enforcement partners
+39% from FY 2020
NCFI Training Helps Prevent Mass Harm
Sergeant Erik Zabik of the Pinellas County Sheriff's Office is a member of the Secret Service Cyber Fraud Task Force in Tampa Bay, FL. He has a bachelor's degree and a master's degree from the University of Central Florida. He attended training at the National Computer Forensics Institute for the Network Intrusion Response Program and Advanced Forensics Training.
On the evening of Friday, February 5, 2021, just two days prior to The National Football League's Super Bowl LV, Sergeant Zabik and the Tampa Bay Cyber Fraud Task Force (TBCFTF) were notified of a reported network breach at the City of Oldsmar Water Treatment Plant. The plant provides drinking water to the 15,000 residents of Oldsmar, a town just outside of Tampa. Sergeant Zabik was the first responder from the task force. Due to the possible toxic contamination the public's water supply, Sergeant Zabik decided to engage all the available resources, which included the Secret Service, the Federal Bureau of Investigation, the Pinellas County Sheriff's Office, the Department of Homeland Security, the Cybersecurity and Infrastructure Security Agency, and the Florida Department of Law Enforcement.
Based on specialized network intrusion training received through NCFI, Sergeant Zabik was able to ask the right questions to identify where resources were most needed, as well as utilize the best possible methodology to acquire the data needed to move forward. Sergeant Zabik's leadership and guidance helped secure not only the water treatment facility, but also identify gaps in coverage within the city's entire Information Technology infrastructure.
Sergeant Zabik is an instrumental part of the TBCFTF, helping to bridge partnerships with local, state, and federal partners. Sergeant Zabik's leadership and dedication are vital to the success of the Cyber Fraud Task Force, providing an exemplar for others to follow.
SPOTLIGHT STORY
Pursuing Justice
Four individuals, who were the subject of Secret Service investigations, were arrested in May 2021 and charged with wire fraud, conspiracy to commit wire fraud, and conspiracy to commit money laundering in connection with their scheme to defraud a Manhattan-based electrical company.
The defendants, all family members, are accused of using one of the defendant's position at an electrical contracting company to embezzle over $17 million from the company between 2013 and 2020. The individuals are alleged to have accessed the company's bank account to funnel hundreds of thousands of dollars to a personal credit account.
The defendants allegedly used the account to pay for, among other things, over $639,000 in air travel, over $242,000 in basketball tickets, over $250,000 in rent for two luxury apartments in Manhattan, over $100,000 in home improvements, and two sports cars. The defendants are also alleged to have laundered millions of dollars of the proceeds of their embezzlement scheme by transferring the money to other financial accounts controlled by themselves and their family members, and by making payments to various companies owned by the family.
Manhattan U.S. Attorney Audrey Strauss said, "The defendants lived a life of luxury: international travel, fancy apartments and homes...as well as ownership in successful restaurants. But, as alleged, this was all paid for with $17 million that the defendants stole from the company that employed [one of the defendants] for over 30 years. Thanks to our partners at the NYPD and U.S. Secret Service, the defendants' alleged greed has led to their facing federal charges of embezzlement and money laundering."
Secret Service Special Agent in Charge of the New York Field Office Patrick J. Freaney explained the importance of this type of work. "Bringing those to justice who commit financial fraud remains a key focus of the Secret Service... Not only are these alleged actions a violation of trust, but also a violation of the law." U.S. Attorney Strauss praised the outstanding investigative work of the NYPD's Financial Crimes Task Force and the Secret Service. The Secret Service continues to partner with federal, state, and local law enforcement in a joint pursuit of those who seek to commit financial crimes.
Recognizing Public Service
This year, Special Agent in Charge (SAIC) of the Orlando Field Office, Caroline O'Brien-Buster, was named a Women in Federal Law Enforcement Foundation Public Service Award honoree. The award salutes the exemplary performance of career civil servants who have consistently contributed to the public interests of the U.S. for at least 20 years.
"I truly feel it to be an honor. I love this country and I see this as my contribution. What we do as an agency is so important to our democracy, the protection of the president, and our financial infrastructure. I feel humbled to be a part of it."
Despite the challenges brought on by working in a pandemic, SAIC O'Brien-Buster led the Orlando Field Office to having one of its most successful years. She oversaw complex investigations into the unprecedented multi-billion dollar fraud schemes surrounding the Coronavirus Aid, Relief, and Economic Security (CARES) Act. She also conducted multiple on-air interviews with members of the media to educate and inform Central Florida citizens and private/public partners on CARES Act fraud, how to protect themselves, and what to do if they became victims. Further, she personally authored and executed 10 seizure warrants for over $3 million and directed several highly sensitive cases involving child pornography, child sex trafficking, and murder, despite pandemic-related restrictions.
Under SAIC O'Brien-Buster's leadership, the Orlando Field Office has grown in both size and skill set. Despite many of the challenges brought on by the pandemic, the Orlando Field Office continued to expand its investigative footprint. SAIC O'Brien-Buster also supervised the growth of the Orlando Digital Evidence Forensic Lab. As a result, the Orlando Field Office recovered over $2 million in assets stolen from Central Florida bank accounts, funds that were meant to help small businesses during the pandemic.
SAIC O'Brien-Buster has been with the Secret Service for more than 22 years and will leave an impressive legacy behind. "I'd like to instill the quality of quiet, professional servant leadership, continue to build upon the foundation of women who served before me, and strive for ways to make this job better every day. Take the time to care for each other, stay true to yourself, and ALWAYS have the courage to do the right thing."
Workforce Perspective
"Our role is ultimately preserving democracy which is continuously under attack. Considering the magnitude of Americans that have sacrificed their lives for its preservation, how can you not feel honored? There's no more important responsibility than this and there are millions of people today depending on our trust and courage to continue what so many have died for in the past."
— Dale Crossett, Investigative Analyst
...our trust and courage to continue what so many have died for in the past.

Award-Winning Investigations
Secret Service Investigators were the recipients of multiple awards in FY 2021. A team of Secret Service employees were recognized with the Financial Crimes Enforcement Network (FinCEN) Director's Award for investigative work and successful prosecution of cybercriminal Ghaleb Alaumary and his co-conspirators, who were responsible for at least 50% of wire-related fraud that occurs in the United States and Canada.
The prestigious award recognizes the hard work of Secret Service investigative personnel and our law enforcement partners who specialize in third party money launderers, transnational organized crime, and cyber threats. "The success in this case demonstrates the investigative capabilities of the Secret Service and the collaborative efforts of our law enforcement partners," said Secret Service Office of Investigations Assistant Director Jeremy Sheridan. "The Secret Service thanks FinCEN for recognizing the diligent and dedicated work of this team and will continue to develop innovative ways to protect the financial infrastructure of the United States."
Additionally, this year the International Association of Financial Crimes Investigators (IAFCI) awarded and recognized Secret Service agents and an agency-led task force in the area of financial fraud investigations. Special Agent James Lamerson of the Phoenix Field Office was named the "Law Enforcement Officer of the Year: Special Agent" and Assistant Special Agent in Charge (ASAIC) Roy Dotson of the Jacksonville Field Office was named the second runner-up to the award. These agents made significant contributions in targeting and arresting those responsible for crimes against the U.S. financial system, including those who were exploiting pandemic relief programs. Through investigations and cooperation with state and local agencies, ASAIC Dotson was able to assist in the recovery of more than $3 billion in CARES Act funds. These funds were returned to the U.S. government and multiple state workforce agencies.
The IAFCI also recognized the Secret Service Tampa Bay Cyber Fraud Task Force as Task Force of the Year. The Tampa Bay Cyber Fraud Task Force centralizes the efforts of a collection of local, state and federal agencies who are crucial in responding to CARES Act Fraud, account takeovers, elder fraud, business email compromises, ransomware, and other network intrusion investigations. Specifically, this task force prevented Sarasota County from being defrauded of $3.5 million in fraudulent COVID relief applications. "The Secret Service aggressively investigates, arrests and prosecutes those who commit financial fraud and victimize the American people," said Assistant Director Jeremy Sheridan. "The investigators receiving these awards represent the best and brightest of our agency, and their actions to protect the public and our nation's financial infrastructure is truly worthy of such recognition."