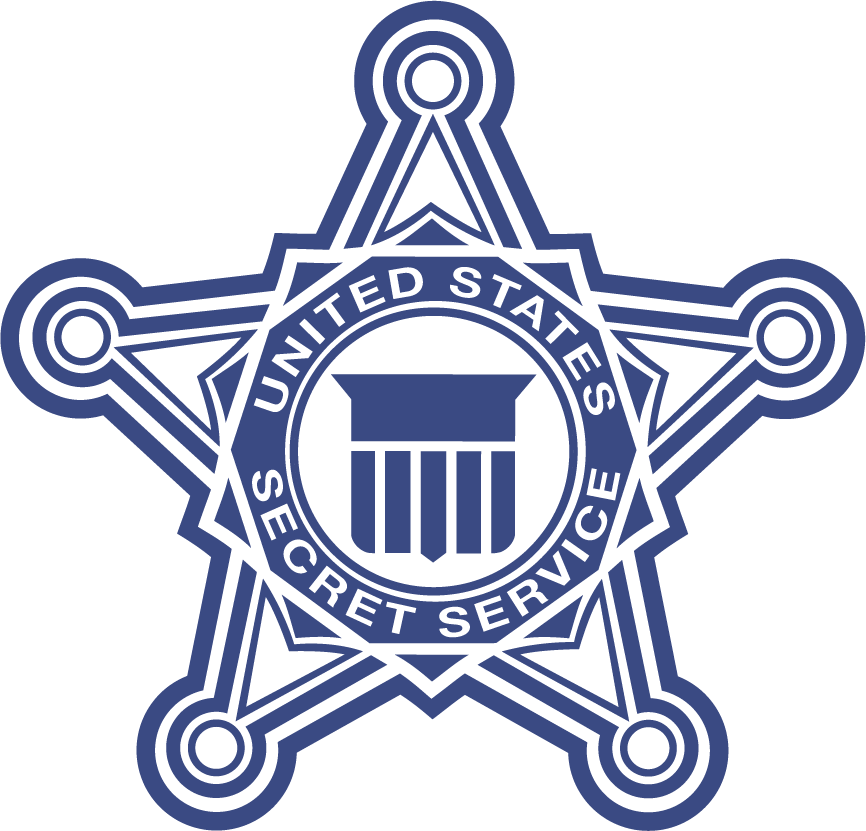 Fiscal Year 2021 Annual Report | Honored to Serve
CONTINUING TO SERVE
SPOTLIGHT STORY
For many, the decision was clear. It began as a desire to serve something greater than themselves. It was a path to opportunity and a better life. There was a family tradition to honor. A sense of duty and commitment
"I grew up around the military, and from day one I knew that I would enlist. I have a huge amount of pride knowing that I did my part in serving this country."
Jamie Berg, currently an Assistant to the Special Agent In Charge in the Dignitary Protective Division, served in the Air Force for eleven years. He enlisted right out of high school. "I grew up with a grandfather, father, and brother who were veterans. There is an established history there and continuing that legacy is something I take great pride in."
"I have a huge amount of pride knowing that I did my part in serving this country."
Jamie Berg, Assistant to the Special Agent in Charge
For Daniel, currently a Technical Security Investigator within the Technical Security Division, the decision to enlist in the Army was also about family legacy. "My grandfather, father, and uncle served. It was never something I was pressured into doing, but the older I got I realized the benefits of it. It was a great opportunity, you can learn a trade, make a difference, have a sense of pride for your country. Carrying on the legacy [of my family] was a big part of it."
After his six years in the Army, a transition to the Secret Service made the most sense for Daniel, "The Service was the perfect next step, I could use the skills I had developed over time in the military and still have that aspect of serving my country and feeing like I was making a difference."
"The Service was the perfect next step, I could use the skills I had developed over time in the military and still have that aspect of serving my country and feeing like I was making a difference."
Daniel, Technical Security Investigator
Like Daniel, Jamie cites his military career with the Air Force as the biggest reason why he is currently with the Secret Service. Like many others, Jamie saw himself in a career in federal law enforcement after his time with the military; he never considered anything else. For him, his career with the Secret Service is an extension of his service while in the Air Force.
Workforce Perspective
"As a retired Marine, I feel the Secret Service is one of the most welcoming and supportive agencies for Veterans."
— Michael, Inventory Management Specialist
...one of the most welcoming and supportive agencies for Veterans.
Service has clearly been integral throughout the Berg family, something Jamie hopes continues after him. "Both experiences are similar. Whether it's in a uniform or suit, they're still the same in my eyes. I think one day, this family legacy will be passed to my son... If he joins the military or the Secret Service, I think that's awesome… passing that tradition and honor on. If he continues that tradition, and takes up this service, I think that would be really special."
This sense of duty, honor, service, and legacy, found throughout the Secret Service, began for many with a career in the military. The Secret Service is lucky to call itself home to countless of veterans who, like Jamie and Daniel, continue their service, sacrifice, and dedication to this country.
Reynaldo "Ray" Garcia served in the Army for over seven years before he began his twenty-one-year career with the Secret Service.
"Ever since I was a kid, the idea of military service was always something that I wanted to do. Not only for the noble part of serving my country, but for the financial and educational benefits that it could afford me. There were not a lot of opportunities where I grew up and I knew the military could help me live a different life than the one I had grown up in."
What did that different life look like? As he was preparing to leave the White House Communications Agency, a career in federal law enforcement seemed like the next logical step for Ray. A job with the Secret Service was a natural fit, allowing him to continue to use the technical skills that he developed while in the military.
"The military will give you experience that you will not get anywhere else. Real life experience, where people are relying on you to make real time decisions in high pressure situations, is invaluable. It is similar at the Secret Service; the public is looking to you to take care of their elected officials. Those officials are depending on you to protect them and get them from point A to B safely."
Amy, currently an Assistant Special Agent In Charge, served in the Army for eleven years, something she dreamed about for a long time, "I had grandparents who were in the military and I really looked up to them." Like Ray, Amy saw her experience with the military flow into her experience with the Secret Service. "I always wanted to be a criminal investigator, so after the military, I wanted to serve in a similar environment, to work as a part of a team, and ultimately to serve."
After sixteen years at the Secret Service, Amy feels lucky to do what she does each day. "I feel honored to serve alongside others who are committed, regardless of how many long hours are required to complete the mission."
Christopher "Buck" Owens, an analyst, has a similar perspective. Like many others, he had military history in his family. Buck grew up in a family with a lot of Army veterans. The rebel within him won out, however, and he enlisted in the Coast Guard in 1990, particularly drawn to its humanitarian mission. He spent the next 22 years in active duty for the Coast Guard. He left for the private sector, but quickly found it uninspiring.
"At the end of the day, there is no forgetting you are a servant of the public. And that drives you on your slow day, especially when you're not feeling 100%. As a public servant, people are expecting me to earn my paycheck and that becomes a very powerful incentive."
When pressed about why he has dedicated so much of his life to public service, first to the Coast Guard and now with the Secret Service, Buck responds with, "So that others may live. At the end of the day, you are doing something for someone else. There is honor and inspiration in that."
"I feel honored to serve alongside others who are committed, regardless of how many long hours are required to complete the mission."
Amy, Assistant Special Agent in Charge
To many veterans, the Secret Service feels familiar. Maranda Brown, an analyst in the Counter Surveillance Division, quickly felt at home upon joining the Secret Service.
"I was an Army brat growing up, yet I never thought I would consider a career in the military, much less the Marine Corps… I realized however that I needed that discipline and structure to begin my professional career."
Maranda speaks highly about her time in the Marines, especially Officer Candidate School. "I had never been a part of anything like that. This was an entirely different level. The way that we interacted and the dependencies that grew amongst my peers was something that I had never experienced. I came to better understand who I was as a person. It revealed things about my character that I don't think would've been revealed otherwise. It was certainly challenging but in a very good way. I liked the person whom I became."
Overall, her experience with the Marines shaped the rest of her professional journey. "Starting my career that way let me be a part of something that was bigger than myself." That sense of duty, honor, and discipline is what eventually led her to the Secret Service. When she joined, everything clicked.
"Starting my career that way let me be a part of something that was bigger than myself."
Maranda Brown, Analyst
"I very much enjoyed being around that pride in service mentality. Everyone I spoke with, the level of professionalism was something I hadn't seen in many years, since the Marine Corps. The first few people I spoke to all mentioned the founding date of the Secret Service. You rarely hear that anywhere else in the government, it reminded me of how the Marine Corps talks about itself." Hearing that pride in the Secret Service reminded her of the beginning of her career, "It felt like I was home."
That continuation of service, professionalism, and sacrifice is what draws many to the Secret Service after a career in the military. Additionally, both provide unique opportunities for those who choose to serve.
Blake Raabe, a Uniformed Division Captain overseeing the Counter Sniper Team, spent four years in the Marine Corps. "I enjoyed my time in the military, I met my wife and partner of 26 years and my best friends."
After transitioning to the Secret Service, it was the opportunities on the job, Blake emphasizes, that has made his career so memorable.
"When the former Pope passed away, I was a part of the team assisting for the President's trip to the Vatican. Before we left, my wife gave me her wedding band and necklace and said, 'If you can get a chance, see if you can get a blessing.' Never did I expect to go inside to see the Pope lying in rest, but we were able to. Then as we proceeded to go out, one of the Cardinals was there, and I asked if he would bless our rings. I was able to receive a blessing for mine and my wife's wedding bands and her necklace. It was a very moving experience for me."
These experiences were things that Blake never dreamed that he would get to do. But while the military and Secret Service has given him many opportunities, Blake says it's all about service and sacrifice.
"Service and sacrifice go hand in hand. You are willing to put yourself out there for everyone, regardless of who they are, regardless of what the circumstances might be. We're all here to do a job and make sure that those you are serving are better off. That should be something that everyone here should be proud of as an agency. Employees are dedicated and are willing to sacrifice at any given time."
Another Captain in the Uniformed Division emphasized the importance of sacrifice and dedication. He balanced a career with the Secret Service and a prominent role in the Army Reserves. "I did two year-long tours while serving at the Secret Service, including a deployment to Iraq in 2008. Balancing the workload was always tough, as I was a supervisor for most of my Secret Service career. Returning from Iraq was especially difficult; I was burned out and returned disconnected."
He found the time and space in the Secret Service to slowly adjust back from his deployment. He balanced two jobs for 14 years, before retiring from the military in 2013. With newfound time on his hands, he has been able to spend more time with his family. "I could not have done any of this without the support of my family…family support is critical in being successful in this profession." After 22 years at the Service, he still loves what he does.
"I'm just trying to make sure everyone understands the importance of this mission every day. I try to show my appreciation and their value to each person who serves. That to me is the most important thing. Everyone has an important role no matter where they are within the Secret Service. It is to achieve a mission that requires zero-failure."
Service and sacrifice have been important tenets of his life and are what he thinks about when being a veteran. "I think about sacrifice. When you are in combat and you attend a fallen soldier's memorial, and you witness the Battlefield Cross followed by Taps…that is the ultimate sacrifice. It is selflessness. Especially today, no one is forced to join the military. Everyone I served with stepped up to the plate and wanted to be there. I would say being a veteran is all about selfless sacrifice and serving your country."
Workforce Perspective
"I joined the military the week of 9/11 in response to the horrific events and the coming need in the War on Terror. When I got out of the military after 10+ years and multiple deployments in order start a family, I realized I wanted to continue to serve on the front line in an elite organization to protect not only those who make decisions, but our society and way of life."
— Chris Brewer, Technical Security Investigator
I wanted to continue to serve on the front line...
This sense of sacrifice and service in both the military and the Secret Service ultimately boils down to community, commonly referenced as the "Secret Service family" within the agency. There is a particular type of community that hardship creates, whether it be through a deployment, a post, an assignment, or particularly challenging personal situation. This sort of community stands the test of time.
Mark Switzer, currently an Assistant Special Agent In Charge in the Office of Protective Operations, commissioned as an officer into the Navy in 1992. While it was a relatively peaceful time with the Cold War ending, he did a few deployments to the Mediterranean and participated in counter-narcotics operations with the Coast Guard in the Caribbean. He looks back on his time with the Navy fondly, "It gave me a continued sense of service, and the confidence to move on to other aspects of my career." Mark has had a long career in law enforcement since leaving the military. He worked as a Virginia Beach police office for three years. "I really enjoyed my time as a police officer. It gave me a sense of community and connection because it was at a local level. I really saw how I could assist and help in the local community."
While Mark would transition to federal law enforcement, joining the Secret Service in 2000, he still talks about the importance of community.
"It's fun every now and then to be standing on Pennsylvania Ave and think, I'm here at the White House! But it's really the people you work with that are the best part of this job. I tell newer agents and officers, the people that you have in that [graduation] class with you, those are the people that are going to experience your life with you. Every birth. Every death. Your marriages. Those people are going to go through these things with you. They're going to be the rock you lean on. The people you go to for advice. Every single person we work with at some point is going to experience something, and when I leave here, it's those memories that will stay with me… as well as the additional excitement of being able to stand on Pennsylvania Ave."
When asked what single word represents why he feels honored to serve as a member of the Secret Service, Mark responds with "love". "How could you do the things that we do if you don't have a deep love and commitment for this county, and for our fellow agents and officers who dedicate themselves to that. It all comes down to a deep-seated love for service."
The love for service is the bedrock of it all. It's a brotherhood and sisterhood.
The love for service is the bedrock of it all. It's a brotherhood and sisterhood, it's about being there for people when they need you the most. There is no better example of that than all the veterans who are, and have been, members of the Secret Service family.
The late Medal of Honor recipient and Special Agent, Ron Shurer, embodied this the best. He spoke with a humbleness and gratitude for his service, his country, and his life.
"Well, like I've said to everybody who's still out there in the military, still doing the job. I'm proud to have ever been a part of that organization, just to have played a small role in the history of the military, and the service to this country is an honor. And, I think, everybody in this country at some level would benefit from finding some way to serve something that's bigger than themselves, whatever level that is, whether it's military service or law enforcement or – you know, just helping out in their community. I think everybody should find some level of that. And I've been very fortunate to have that service in the military, and now, with the Secret Service where I can continue to serve."
Ron passed away in May of 2020 from lung cancer at the age of 41. His legacy, along with all the other service members gone too soon, lives on in the people he touched.
The Secret Service is a lucky organization to have been a home to Ron, and to be a home to Mark, Buck, Maranda, Blake, Daniel, Jamie, Amy, Ray, and the countless other veterans who take our oath. We benefit from their service, from their passion, and from their inspiration. They are some of the very best of the Secret Service family.

Continue Your Service
20.5% of Secret Service employees are veterans from all branches of service and a variety of military occupation specialties – from entry level positions to the Director of the agency. Your service to the nation proves you have the character we seek in all applicants and the technical and leadership experience to excel. Start your next chapter of service with us. Visit secretservice.gov/careers to learn more.