2021 Year in Review
Closing out 2021, the men and women of the U.S. Secret Service look back on a year of remarkable achievements, showcasing a workforce that is united in its determination to carry out a vital, integrated mission of protection and investigation, and to do so with the practiced perfection for which the agency is known throughout the world. 
Beginning with planning and implementing a complex, coordinated security operations plan to safeguard the 59th Presidential Inauguration, and ending with a milestone celebration recognizing the appointment of the first five U.S. Secret Service female special agents 50 years ago, 2021 was a year to remember for the nation's premier federal law enforcement agency. 
A core function of the United States Secret Service protective mission includes the responsibility for designing and implementing a security operations plan around events that are designated as National Special Security Events, or NSSE. There were three events so designated in 2021, including the 59th Presidential Inauguration in January, President Biden's Address to a Joint Session of Congress in April and the 76th Session of the United Nations General Assembly in September.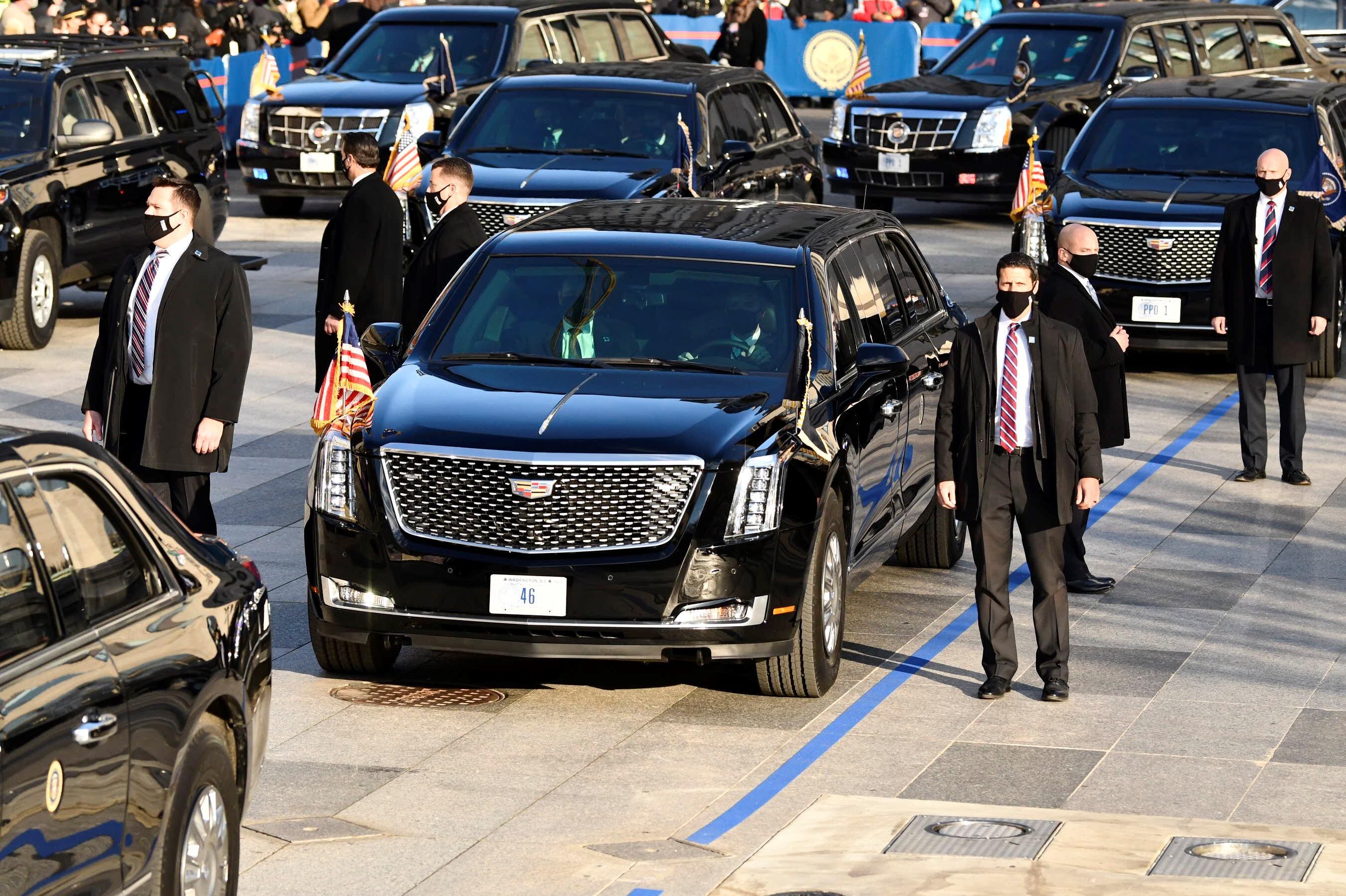 While each of these events were impacted in varying degrees by the ongoing COVID-19 pandemic, the men and women of the Secret Service ensured that security operations surrounding all NSSE were successfully planned and executed without incident.
Events surrounding the Presidential Inauguration, for example, took place throughout Washington, DC, from the Lincoln Memorial to the U.S. Capitol to the White House, requiring an extraordinary level of coordination with the agency's law enforcement partners at every level. When the United Nations convened the General Assembly in New York, the Secret Service was responsible for securing the movement and protection of foreign leaders and delegations throughout the week-long event.
Investigations by the Numbers
---
For calendar year 2021
Amount of financial crime proceeds seized by Secret Service through asset forfeiture
Number of counterfeit US Dollar notes seized worldwide, with a total value of over $47 million
Number of counterfeit Federal Reserve Notes processed, submitted by financial institutions throughout the country, with a total value of more than $110 million
This year the Secret Service commemorated two landmark anniversary milestones for its workforce. Sixty-five years ago, on February 1, 1956, Charles L. Gittens of Cambridge, Massachusetts, was sworn in as the agency's first African American special agent.

Throughout his 23-year career with Secret Service, Gittens rose through the ranks, serving first in Charlotte, North Carolina, with subsequent postings in New York City, San Juan, Puerto Rico and the Washington, DC field office, where he was promoted in 1971 to special agent in charge.
As a special agent, Mr. Gittens protected Presidents Eisenhower, Kennedy, and Johnson, as well as Vice President Humphrey, Mrs. Kennedy, and President Johnson's daughter Linda Bird.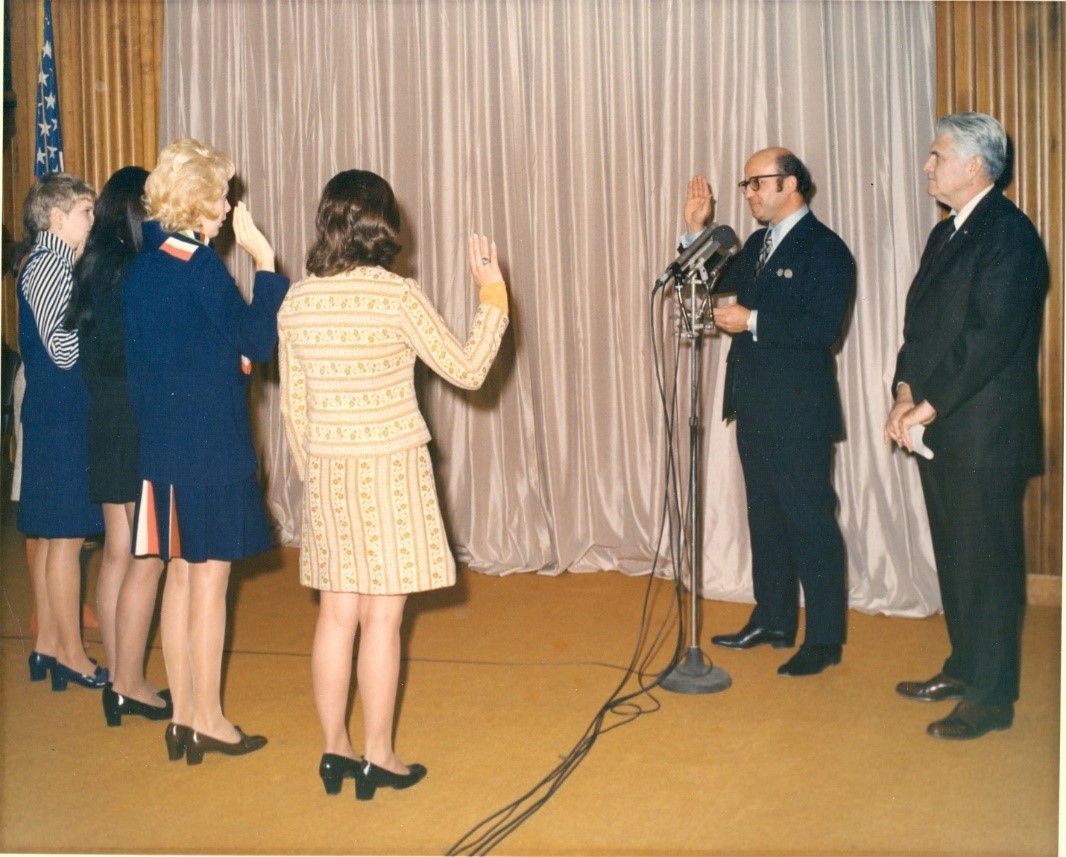 On December 15 the Secret Service celebrated the 50th anniversary of the agency's first female special agents, as five remarkable women each swore the same oath we honor today. Presiding over the ceremony was Gene Rossides, U.S. Treasury Department Assistant Secretary for Enforcement and Operations and the women who made history that day in 1971 were Kathryn Clark, Sue Ann Baker, Laurie Anderson, Holly Hufschmidt and Phyllis Shantz.
These trailblazing women paved the way for thousands to follow by choosing a law enforcement career and earning their place as equals in a profession where gender equality was scarcely acknowledged and nearly impossible to achieve.
On the job now 23 years, the Secret Service led National Threat Assessment Center (NTAC) maintains a particular focus on preventing targeted school violence by working closely with state and local leaders and assembling a dynamic, multi-disciplinary team of behavioral experts. Through extensive data analysis and study, NTAC personnel have prepared dozens of scholarly reports designed to keep our schools and communities safer.
Titled "Averting Targeted School Violence: A U.S. Secret Service Analysis of Plots Against Schools," the latest NTAC report was released in March 2021. In it, NTAC examined 67 disrupted plots against schools between 2006 and 2018, concluding that individuals contemplating violence often exhibit clearly identifiable behaviors which, when reported, help prevent violence and save lives.
Forty years ago, a lone gunman attempted to assassinate President Reagan as he was leaving a downtown Washington, DC, hotel in March 1981. John Hinckley, Jr. fired six shots at the president, gravely wounding White House Press Secretary James Brady and inuring three others, including Washington Metropolitan Police Officer Thomas Delahanty, Secret Service Special Agent Dennis McCarthy and President Ronald Reagan.
While the gunman was immediately disarmed and detained, the Secret Service detail successfully put the president in the car and got him to George Washington Hospital within minutes of the first shot being fired.
Their swift and decisive action that afternoon saved the president's life and helped avert a destabilizing, global crisis from developing had the would-be assassin succeeded.
Founded in 1865 to combat the proliferation of widespread counterfeiting in the aftermath of the U.S. Civil War, the Secret Service remains at the vanguard of an ongoing battle to secure the critical financial infrastructure and financial payment systems we rely on every day.
🚨 Today, we relaunched our #MostWanted list, which features the latest available information on these wanted fugitives. Check it out: https://t.co/srVz9f0o9C #MostWantedWednesday pic.twitter.com/mBOAeMp6n3

— U.S. Secret Service (@SecretService) June 23, 2021
To generate greater awareness and enlist the public's help in locating some of the most egregious criminal offenders, the Secret Service relaunched its Most Wanted Fugitives web page in 2021. The fugitives featured here are wanted for a broad range of financial criminal activity, much of which is cyber-enabled and global in scope.
The Secret Service believes leveraging the public as a critical partner of the agency is vital, and establishing a centralized process for the intake of relevant information and tips is an effective way to strengthen our collective defenses against individuals and organizations determined to commit these damaging crimes.
20th Anniversary of September 11, 2001 Terror Attacks
---
In a remembrance ceremony at the James J. Rowley Training Center, Secret Service Director James Murray welcomed Department of Homeland Security Secretary Alejandro Mayorkas for the agency's somber tribute marking the 20th anniversary of the September 11th attacks.
The Service was also represented at the event by Deputy Director Faron Paramore and Chief Operating Officer George Mulligan, and included friends and family members of Master Special Officer Craig Miller, who was killed in New York, and Special Agent in Charge Chuck Friend, who succumbed to illness brought on by exposure to the toxic debris of Ground Zero and the Fresh Kills landfill site.
A memorial wreath was placed in their honor. Located at 7 World Trade, the agency's New York field office was destroyed when the North Tower of the World Trade Center collapsed on the morning of September 11, 2001.
Secret Service personnel, including many who were on site in New York City preparing for the United Nations General Assembly, lent their support on that day and in the weeks and months that followed. Learn more
Throughout the country, financially motivated cybercrime such as ransomware and a range of business email compromise schemes are increasing in both frequency and severity. Targets include small businesses and large corporations as well as municipalities and major cities.
To help train its law enforcement partners investigating these crimes, the Secret Service-led National Computer Forensics Institute (NCFI), located in Hoover, Alabama, hosted a nationwide competition that simulated the scenario of a ransomware attack on a hospital. Participating teams were charged with executing a series of technical actions to disrupt and hunt the cyber threat actors.
The teams were stationed across the country within Secret Service field office locations for the competition and given a series of objectives to recover and examine network evidence in an immersive, virtual ransomware investigation experience.
A global investigation conducted in 2003-2004 was among the earliest large-scale cyber financial investigations, and saw the takedown of several active criminal networks and the arrest of those responsible for stealing millions of credit card numbers, resulting in massive monetary losses estimated to exceed $100 million.
Throughout the investigation, the U.S. Secret Service Electronic Crimes Task Force and its law enforcement partners at every level successfully identified underground criminal groups known as Shadowcrew, Carderplanet and Darkprofits.